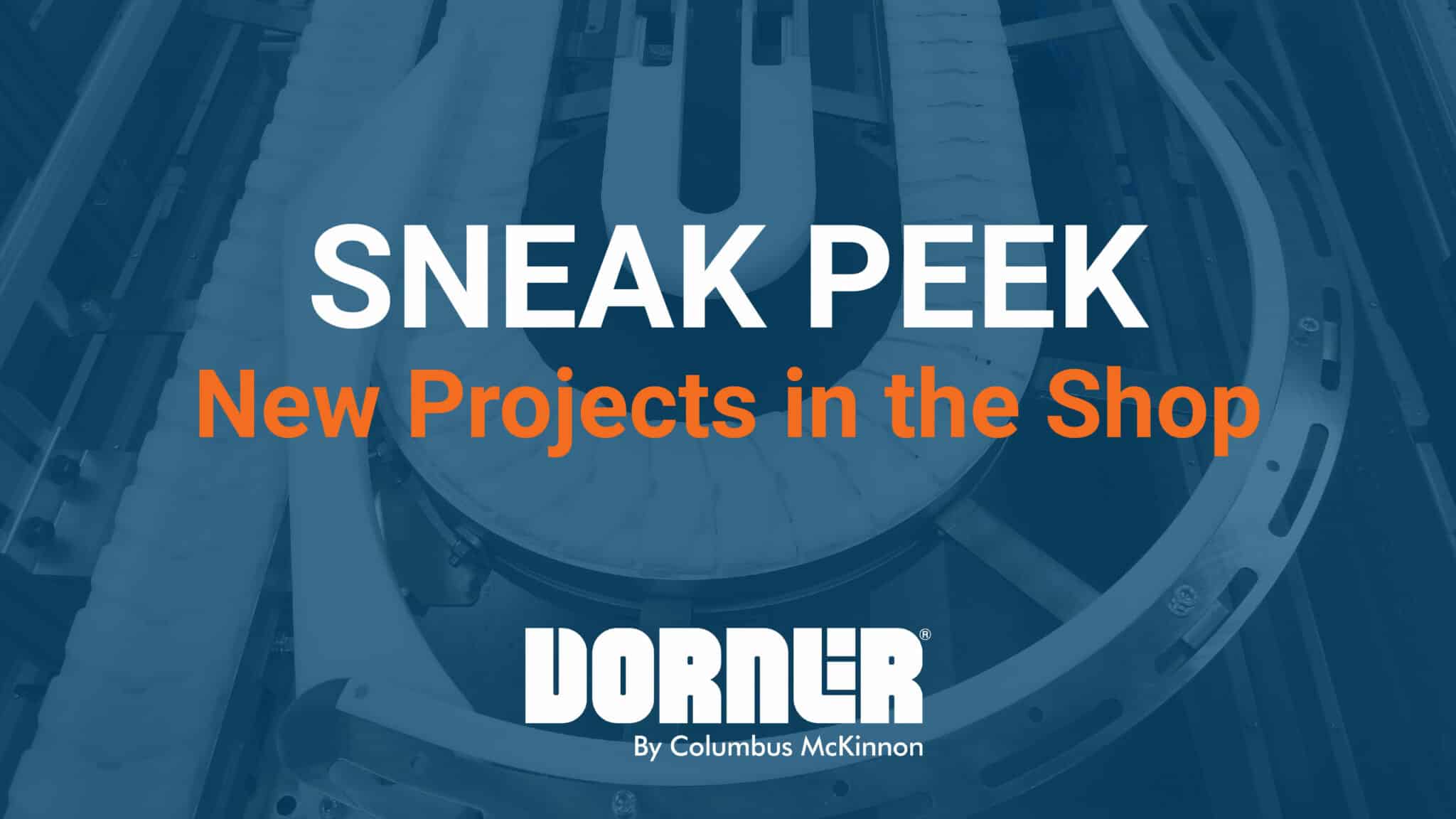 The new year has brought many new projects into the shop at Dorner's Hartland facility, and our Engineered to Order Team has been hard at work building custom conveyor systems for these unique applications. Here's what we have going on in the shop this month.
Stainless Steel Alpine Conveyor
First up we have a sanitary stainless steel merge screw and alpine conveyor system that has been designed for pacing and accumulating packaged food items such as hummus and other spreads.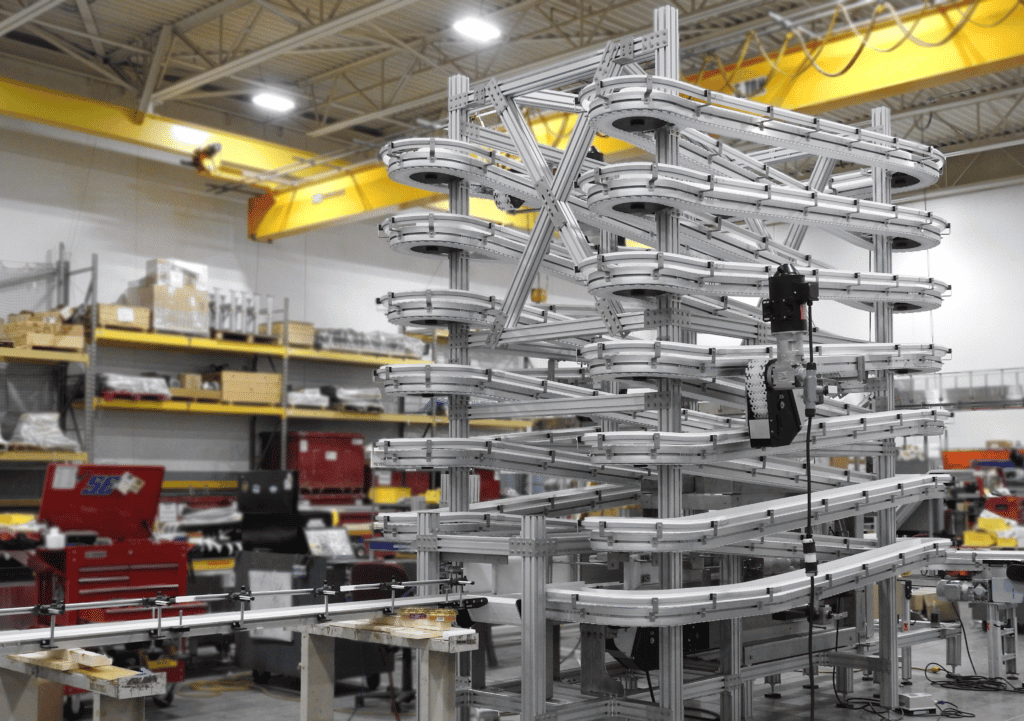 Product will enter the system and be sent into the merge screw tunnel to be spaced evenly before flowing down the line. If at any time the downline must be shut down for changeovers, maintenance, or product backup, a pneumatic diverter will activate to send products up the alpine conveyor for accumulation until the downline is back up and running.
This system will be able to handle three different-sized products without requiring repositioning or line changeover and can run up to 140 feet per minute during normal operation.
Sanitary LPZ with Lexan Viewing Windows
This is a truly unique conveyor, designed for conveying IV bags. It is one of the largest elevated sanitary conveyors we've built and has been designed with clear, Lexan viewing windows in the guiding to allow operators to ensure the entire line is cleared of product before the next batch is sent through.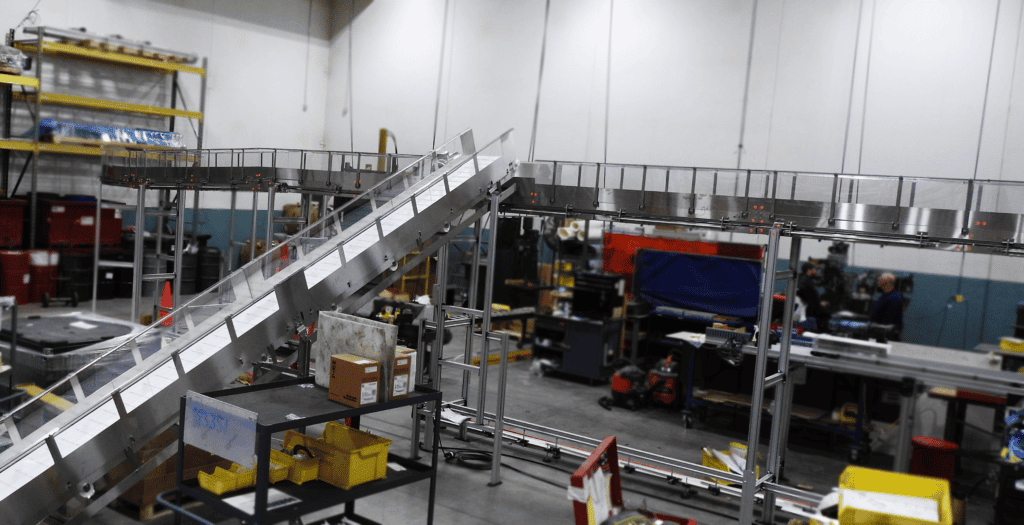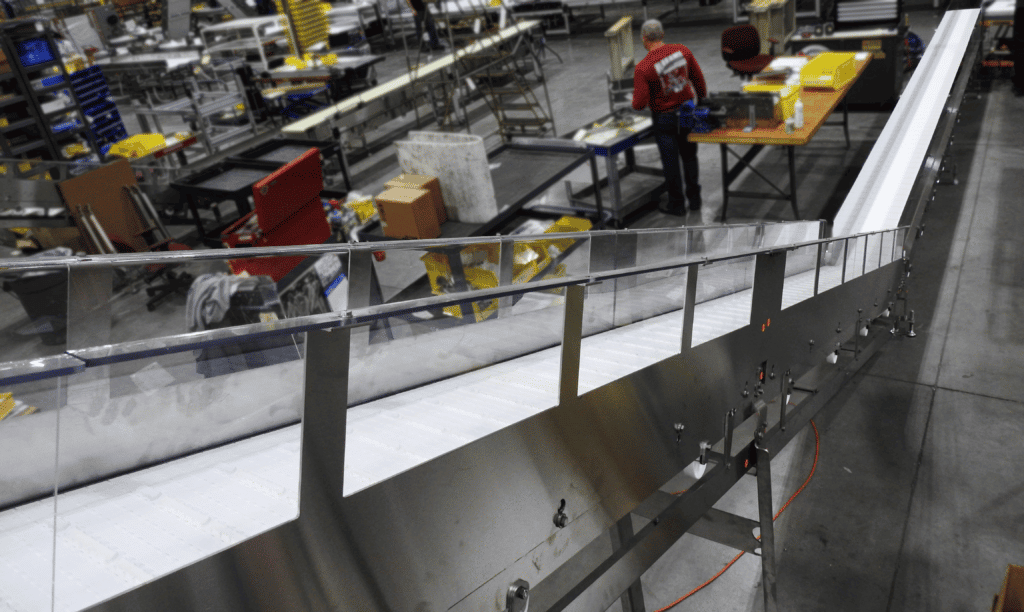 This system will carry IV bags from three sealing stations up two LPZ conveyors and on to the elevated "take-away" line for the next step in the sanitation process. IV bags on this line can be up to 3 liters, so it was important that this conveyor include reinforced guiding to withstand the potential accumulated weight. Additionally, "take-away" line is designed with hinged catch pans mounted to the underside for easy access to the conveyor. The latches on these catch pans are spring loaded so they can be easily opened and locked again without the use of tools.
Sanitary Stainless-Steel Lift Gates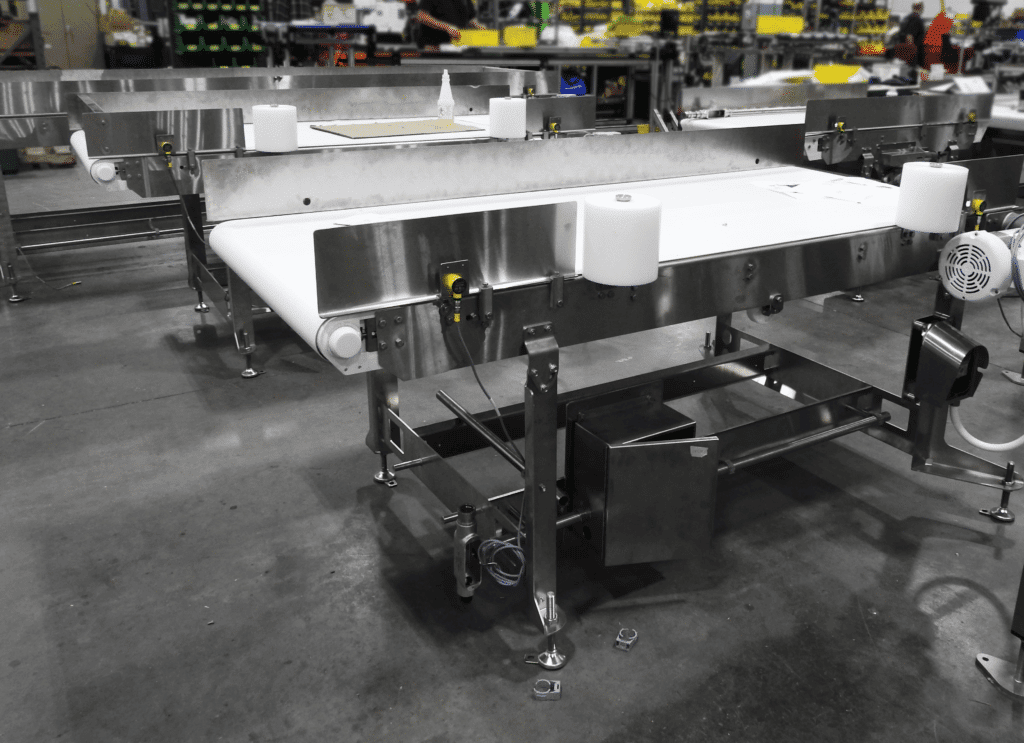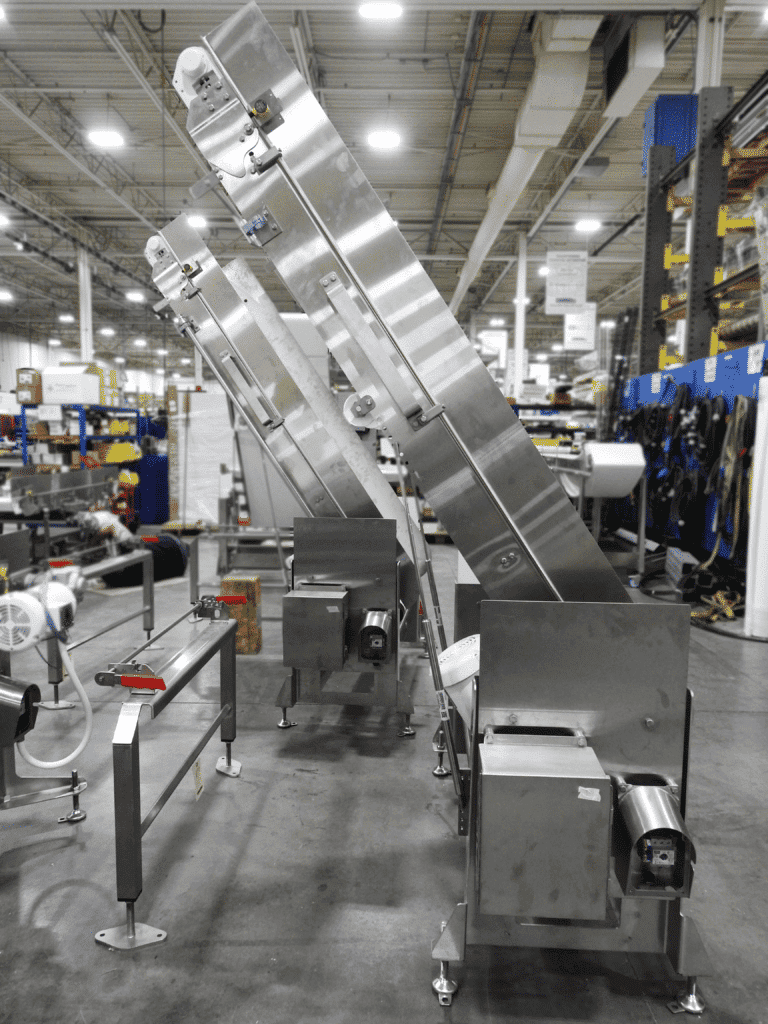 Finally, there are a number of Stainless-Steel Lift Gates getting ready to ship out. These lift gates are built with Dorner's AquaGard sanitary conveyor and utilize stainless steel gas shock assist to reduce the weight when lifting and lowering the conveyor.
These AquaGard conveyors will be utilized in transporting bags of plastic eye dropper caps and bottles. The lift gate feature was necessary for this client to allow operators and equipment to pass through the production line and access areas of the facility that would otherwise be blocked off by the conveyors. Each lift gate will have a shut off trigger that stops the line when the conveyors are vertical and starts it back up once the gate is lowered.
Custom Sanitary Conveyors for Any Application
Our conveyor specialists are always ready to help design, build, and install custom conveyor systems for a wide range of applications from packaged food processing and conveyance to pharmaceuticals and medical supplied. If you're looking for a precision sanitary conveyor designed for the specific needs of your production, contact Dorner's application specialists today!