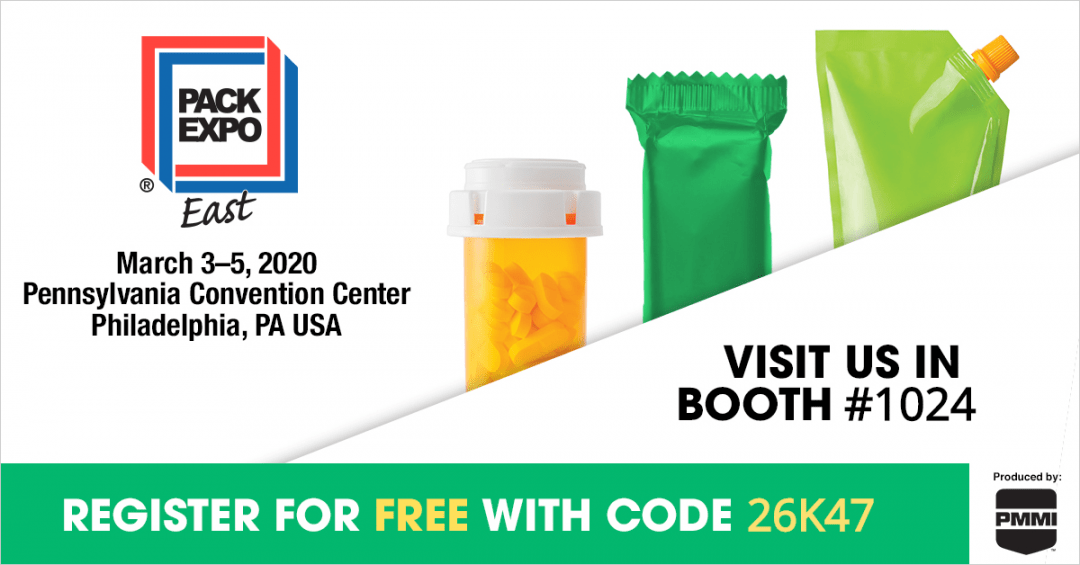 Heading into PACK EXPO EAST the Global Food Packaging is reaching all new heights. According to PMMI, the industry is expected to reach $400 billion by 2025 while growing at a CAGR of between 4% and 5%. A number that is fueled by constant innovation. With this growth, the same innovation is expected of the packaging and processing equipment that supports these types of applications. However, the most pressing concerns are labor shortages, preventing product recalls, and meeting production demands. This year at PACK EXPO East, Dorner will be displaying three innovative conveyors that will reduce labor shortages, increase product quality, and allow you to meet production demands.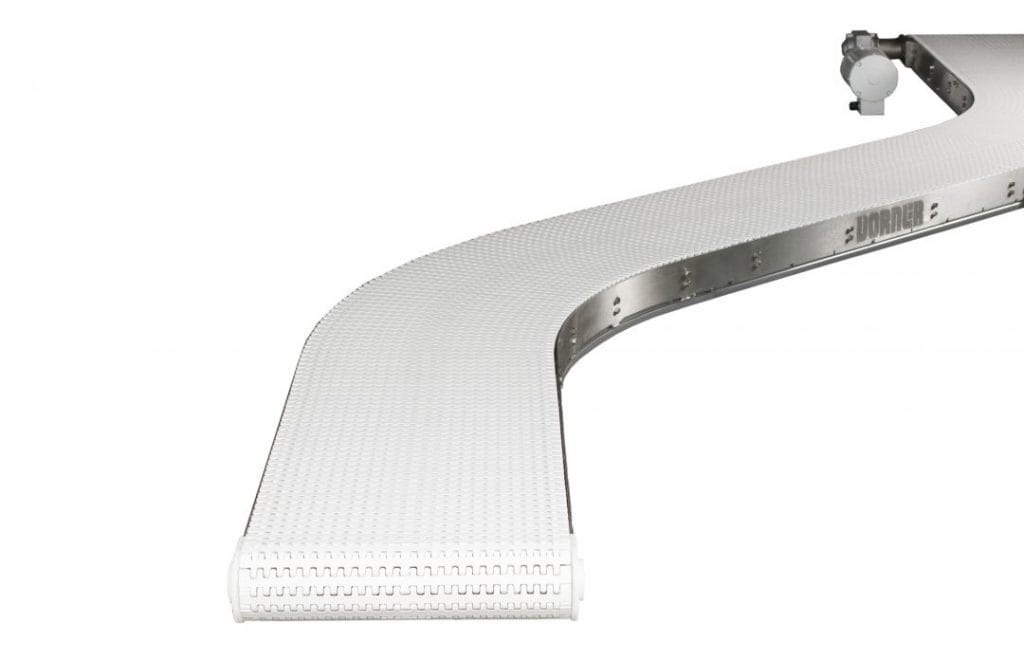 The AquaGard 7350 V2 Series includes the safest, most advanced modular curve chain in the sanitary conveyor industry. Its chain was designed to eliminate friction, increase capacity and maintain safety. In fact, it's the safest in the industry, with openings less than 4 mm, even on the curves. Added safety measures are achieved by covering the upper and lower chain edges, and fully containing the drive system, which reduces catenary belt sag and conveyor noise. A safer work environment increases employee retention and production uptime. Additionally, the AquaGuard 7350 V2 Series provides superior sanitation. Constructed with stainless-steel frames and FDA-approved belting and components, AquaGard Conveyors feature fast belt changes and precision tracking to maximize uptime. The open frame design means minimal horizontal surfaces, and tip-up tails allow for easy access inside for cleaning and maintenance, both of which decrease chances of contamination and product recall.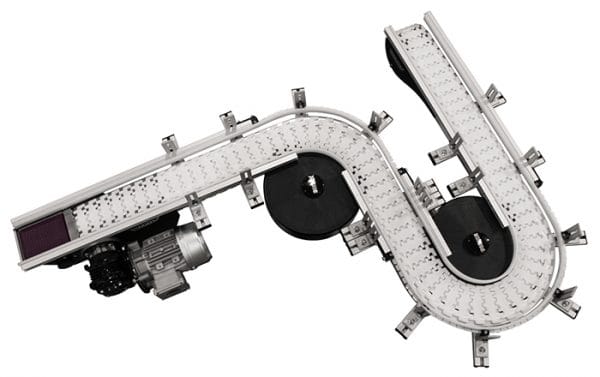 If you are looking for the utmost flexibility in conveyance, Dorner's FlexMove flexible chain conveyor will be on display boasting both a 180 degree and 90-degree corner. Accurate, efficient production can be achieved without having to sacrifice valuable floor space. This conveyor also features adjustable guiding and a powered transfer module that allows for smooth end transfers for products as small as 3" diameter. Powered transfers increase production quality and uptime through precision timing belts that maintain tracking and speed. Additionally, powered transfers are virtually maintenance-free. FlexMove conveyors are ideal for automation, material handling, packaging, general manufacturing, and integrators.
Edge Roller Technology
Thirdly, Dorner will have their soon to be released Edge Roller Technology on display. This revolution in conveyance technology provides the capability of low back pressure accumulation, non-contact zoning, and conventional transport all within the same basic conveyor package. Simple, yet robust, the design provides long-term durability and ease of single point roller maintenance. The clean design, open drive rollers, low voltage motors and controls, and aluminum framework all blend perfectly to provide the ideal edge roller conveyor for medical products, medical devices, and industrial product assembly and manufacturing.
Unsure of which conveyor is right for your application? Dorner's Engineered Solutions Group is a full-service team offering whole-scope services to produce a range of custom conveyor systems. Whether your business requires conveyors for work holding and elevation changes, line access and/or multiple belts, ESG can create custom conveyor solutions that will streamline your facility's operations, elevating your business. PACK EXPO East 2020 is the perfect opportunity to discuss your custom conveyor solution with a conveyor specialist!
Whether your business' needs are simple or complex as well as small or large, you can be assured that the Dorner team is committed to providing high-quality, first-rate solutions that deliver the greatest value and optimal fit for all your specific applications. To see how all these conveyor platforms can help your material handling applications, make plans to visit Dorner in booth No. 1024 at PACK EXPO East 2020.