3200 Series Conveyors with Intralox Activated Roller Belt™ (ARB) Technology
Contact Us
Conveyor specialists are ready to help you find the right solution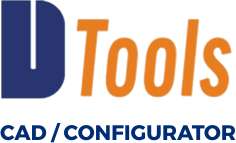 CONFIGURE A CONVEYOR
---
​​3200 Series Conveyors with Intralox Modular Belting Technology
The 3200 Series Conveyors with Intralox ARB Technology use innovative conveyance technology for merging, diverting, and aligning of product.
Benefits of Using ARB Conveyors
Adding an ARB conveyor into your line can improve the flexibility, efficiency, and accuracy of your operations. Additional benefits of integrating ARB conveyor solutions include:
Flexibility to handle multiple product sizes without the need for changeover
Minimizes floor space consumption
Increased system reliability
Eliminates costly system controls, reducing complexity
Encased moving parts provide safer work environments
Low maintenance solution
Handles product as small as 6″ x 6″
What to Know About Integrating Intralox Conveyors into Your Line
With an extended belt life, improved belt alignment, and a modular design that makes replacing parts time- and cost-effective, an Intralox conveyor belt can prove to be a worthwhile investment for virtually any material handling or production operation.
A 3200 series conveyor with Intralox belting may have the following features:
Specifications
2″ pitch ARB Chain
Built on Dorner 3200 Series platform
Widths: 8″ (203 mm) to 60″ (1524 mm) in 2″ (51 mm) increments
Lengths: Minimum 3 ft (914 mm)
Speeds: Up to 150 ft/min (46 m/min)
Optional powered transfer
Solutions
90 degree transfers maintaining product orientation
Aligners / edge justification
Case turners
Bump turns
Touchless low friction merges
Rejects
Options & Accessories
Standard support stands and guiding options are available
All standard 3200 Series mounting packages and gearmotors are available
90° Transfers and Lane Merges
90° Passive On and 90° Passive Off transfers
No adjustment needed for different size products
Requires 6″ – 8″ gap upstream
90° Passive On requires some product momentum, 90° Passive Off does not
Using Passive On, product can merge into a gap on the mainline ARB
Uses Series 400 45° Chain and Passive Rollers
Edge Justification and Bump Turns
No adjustment needed for different size products
Edge justification requires no product gap
Bump turn needs 6″ – 8″ gap upstream
A fixed or pneumatically controlled protrusion from the side rail is added to help start the turning process
Uses Series 400 30° Chain and Activated Rollers
What Is Activated Roller Belt Technology?
Patented by Intralox, activated roller belt (ARB) technology keeps products and packages aligned while in motion without the use of rails, reducing the need for human interference or correction and thereby cutting equipment and labor costs.
How Does an Activated Roller Belt Work?
Using friction and Intralox sprockets, an ARB conveyor is able to engage the belt's rollers for improvements in efficiency and control. The use of innovative ARB technology also allows for:
More flexibility
Simplified controls
Gentler material handling
Footprint reduction
Efficient sorting
Reliable merging
Higher throughput
Common Industrial Applications of the Intralox Conveyor
Using an Intralox belt can be a wise, cost-effective decision in a number of industries and across various applications. An Intralox sorter with ARB technology, for example, may be especially productive in a facility that handles a large number of packages. Similarly, an Intralox roller belt could be useful for applications that require high conveying speeds.
While the applications of a 3200 Series Conveyor with Intralox ARB technology are varied, some of the most common uses for this system include:
Meat processing
Poultry processing
Seafood processing
Packaging
General food handling
Baking and confectionary
E-commerce sorting and distribution
Manuals & Literature
Looking for Service Manuals? Search for Service Manuals by part number or product type HERE.