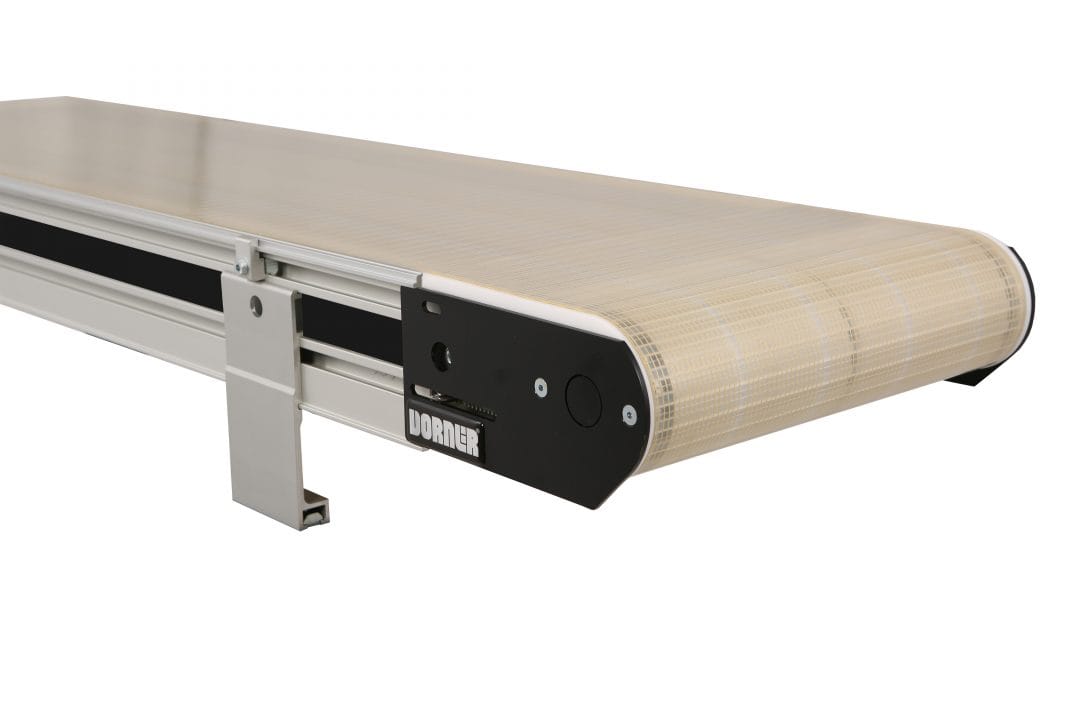 Dorner's 3200 Series Line of Conveyors are heavy duty, low maintenance conveyors designed for medium to large sized part handling. Along with the modular chain and flat belt versions, the 3200 Series line includes Dorner's Precision Move timing belt conveyor, featuring fast and accurate belt movement.
Precision Move Features:
Precision conveyor with servo motor indexibility +/- 0.02"
100 indexes per minute rated
positive drive no slip belting provides worry free belt tracking
Fast and accurate belt movement
The above video shows two Precision Move conveyors running vertically. The conveyors are operating on separate drives which are signaled at the same time while running independent tasks. This demonstrates the precision and repeatability of product movement available on the Precision Move conveyor and the accuracy of servo drives.
Without the ability to run with this precise movement, the two conveyors would not be able to perform these synchronized tasks over and over while maintaining exact belt position. This capability is due to the timing belt (high load capacity urethane belting with kevlar cords) and servo motors.
Learn More about Dorner's 3200 Series Precision Move Conveyors.