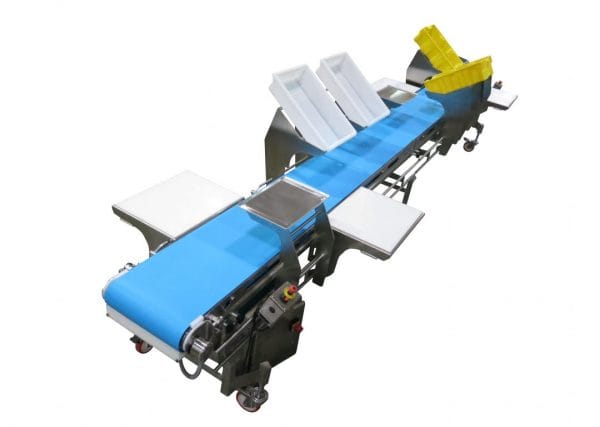 Food safety is always an important issue when it comes to meat, poultry and all types of food processing. Dorner's sanitary conveyors are designed with the safety of your product, customers and employees in mind.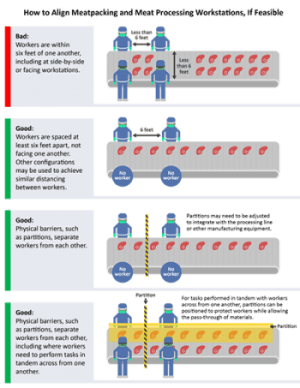 With new risks for processing employees due to COVID-19, employee safety is now more important than ever. And it is necessary to have processing equipment that allows you to keep your operation running while keeping your employees safely distanced.
The CDC now recommends modifying the alignment of workstations to keep workers six feet apart whenever feasible, as well as using physical barriers or partitions.
Dorner's AquaPruf Conveyors are an ideal conveyor solution for a food processing operation that needs to be sanitary and adaptable. With optional accessory mounting bars, tables and partitions can easily be added and moved without the need for tools.
Take a look at the video below to see how simple it is to mount and rearrange accessories.
The AquaPruf line also provides the highest level of conveyor sanitation with features such as tip-up tails, belt lifters, frame cut-outs and tool-less disassembly for quick inspection and cleaning.
Learn more about Dorner's Sanitary Conveyors.