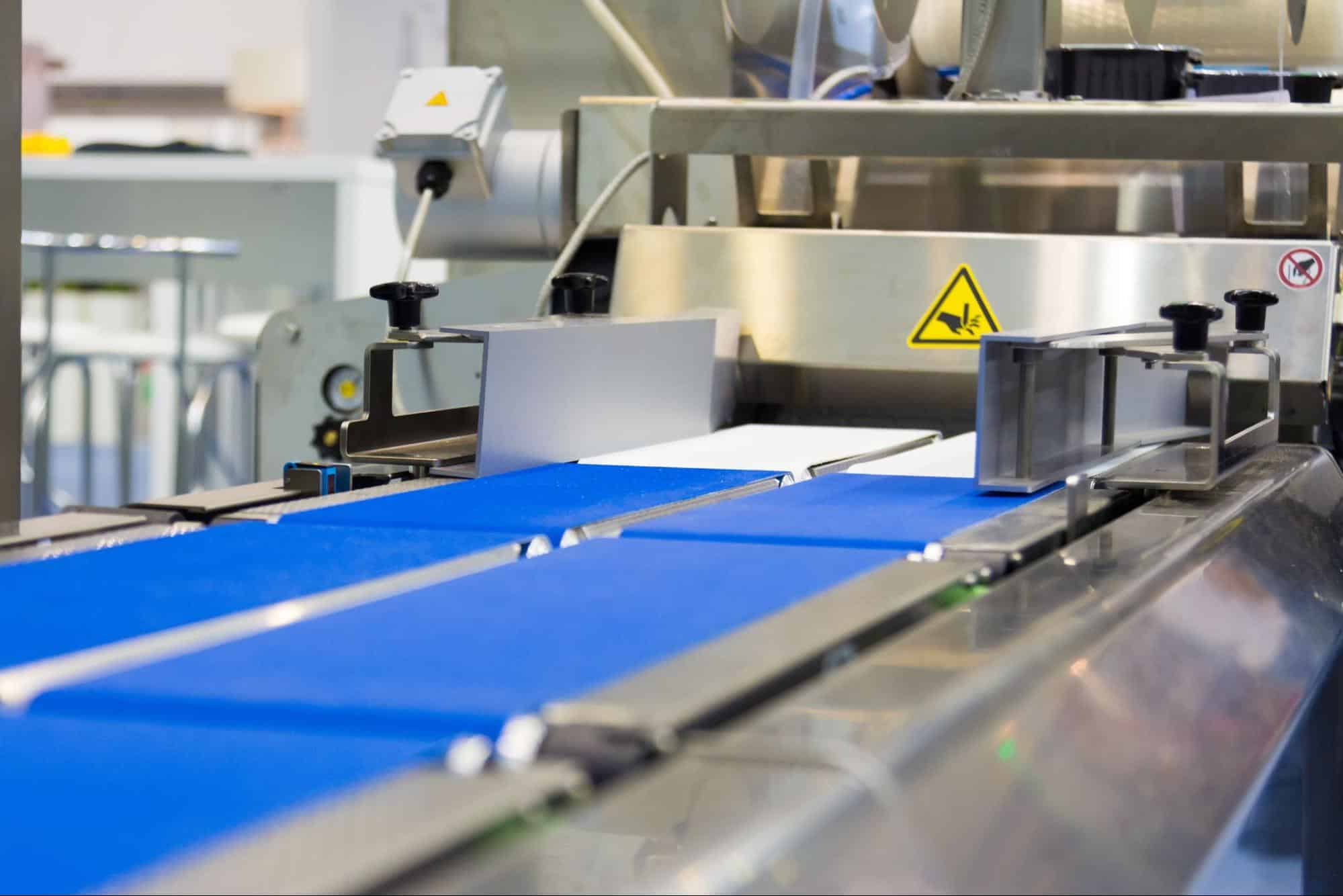 The food production industry has always had to grapple with line changeovers, whether it's switching to different flavors or a different type of product altogether. Now with modern consumer's ever-changing demands, food producers must be more innovative than ever and offer a wider variety of products just to keep up.
How Dorner's Sanitary Conveyors Improve Line Changeover
One of the most important and time-consuming aspects of food production line changeovers is proper sanitation, especially when it comes to working with allergen-free foods. Shortcuts cannot be taken in sanitizing equipment, so having machinery that is designed with the cleaning process in mind can make a huge difference in reducing changeover time.
Dorner's sanitary conveyors, offer some unique features to make cleaning and preparation for line changeover quick and easy for operators. From our tool-free disassembly to belt cleaning modules, our sanitary conveyors offer a wide array of features designed to improve sanitation and reduce cleaning time.
Tip-Up Tail Tensioning System

The tip-up tail belt tensioning system offers an easy way to prep the conveyor system for cleaning in less than one minute. With no need for tools, the conveyor tail can be tipped up, releasing the belt tension and allowing operators to clean the underside of the belt and the entire conveyor frame. Additionally, this system helps make belt changing fast and easy, while also ensuring that re-tensioning of the belt is done correctly to maintain accurate belt tracking while the conveyor is in use.
Frame Cutouts & Minimized Surface Area
Dorner's engineers designed our AquaPruf conveyor systems with as little flat surface area as possible to ensure there is a reduction in debris buildup and fast cleaning during line changeover. With frame cutouts and easily removable belt supports or bed plates, conveyors can be effectively disassembled, cleaned and sanitized, then reassembled quickly and without the need for tools.
Customizations & Accessories
In addition to the standard sanitary features on the AquaGard and AquaPruf lines, we also offer a variety of accessories to simplify cleaning and line changeover. Belt lifters, for example, offer a simple way to quickly lift the belt off the bedplate so everything can be cleaned without the need for another operator to hold up the belt. Cleaning modules, such as belt scrapers or clean-in-place water jets, can also be added to keep belts free of debris and reduce the time it takes to clean the belt during line changeover.
Combining Advanced Technology with Practical Methods
Even the most advanced production lines can still experience long changeover times, so it's important for manufacturers to analyze every aspect of their production for better optimization and efficient changeovers.
Electronic Check Lists
One method many companies are finding useful is implementing regular training with staff and utilizing electronic work checklists.
Standard work checklists provide employees with a step-by-step process to follow for line changeovers, helping to reduce errors and missed steps which can, in turn, cause product damage when the lines are started back up. Electronic checklists can also include verification procedures to ensure each step is completed and checked off before employees move on to the next.
Training and Resources
Proper training is paramount in reducing changeover time, especially when machinery is updated, and new employees are hired. That is why Dorner's field service technicians offer training at installation to ensure your whole team understands how each conveyor is disassembled for line changeovers, as well as how to perform simple maintenance such as belt changes and replacing parts.
It can also be helpful to staff to keep up-to-date procedures for each piece of equipment either at workstations or in an easy-to-access electronic file. Extra resources and tools for staff to understand processes and the machinery they work with help to take the guesswork out of line changeovers and can greatly improve the time it takes to complete them.
Ready to Improve Your Line Changeover Time?
Our team of conveyance specialists can help create a solution that meets the needs of your product and facility. Contact us to find learn more about how our sanitary conveyors are designed for fast and easy cleaning and line changeover.
Learn more about Dorner's Sanitary Stainless Steel conveyors.