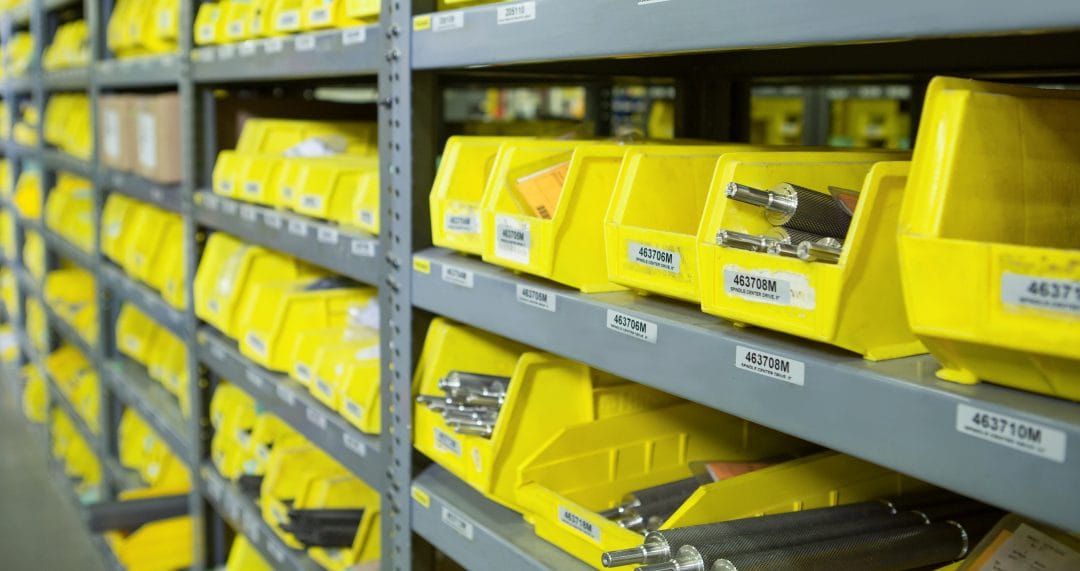 Customers often ask us for recommendations on what are the best replacement parts to keep on hand for their conveyor systems. While there is no one-size-fits-all solution, stocking extra replacement parts can be a strong line of defense against downtime and unforeseen maintenance obstacles.
When a new conveyor is installed, often the last thing anyone thinks about is replacement parts. However, keeping a new belt, idler tail, or gear motor on hand can save you costly downtime when you can replace a part in minutes rather than waiting days for a new part to be delivered.
Here are a few of the most common parts we recommend keeping on hand, and how to know when it's time to replace them.
Belt or Chain
The belt of a conveyor gets the most beating, so it makes sense that it will need to be replaced from time to time. Keep an eye out for any fraying, damage, debris build-up, or extra slack. Dorner's rack and pinion tensioning system is designed with a helpful gauge that measures the amount of slack in the belt to let you know when it's time to replace it.
Additionally, if the conveyor belts are off track, they can quickly become damaged or cause damage to other parts of the system. Watch for excessive belt sway or the belt rubbing on one side of the conveyor. This can mean that either the belt positioning needs to be adjusted, or the belt tracking is coming loose and it's time to replace the belt.
Maintenance Tip:

A general rule when you have multiples of the same conveyor is to keep at least two replacement belts for each style of conveyor that is operating in a plant. That way, if two belts are damaged in a matter of days, the belts can be quickly replaced with minimal downtime to the overall operation.
Gear Motors
Like all the parts used on Dorner conveyors, the gear motors are designed to last for a long time even when running almost constantly. However, they are another part that is prone to wear over time, so it's important to be aware of possible signs of a worn-out motor and gearbox so they can be replaced when necessary.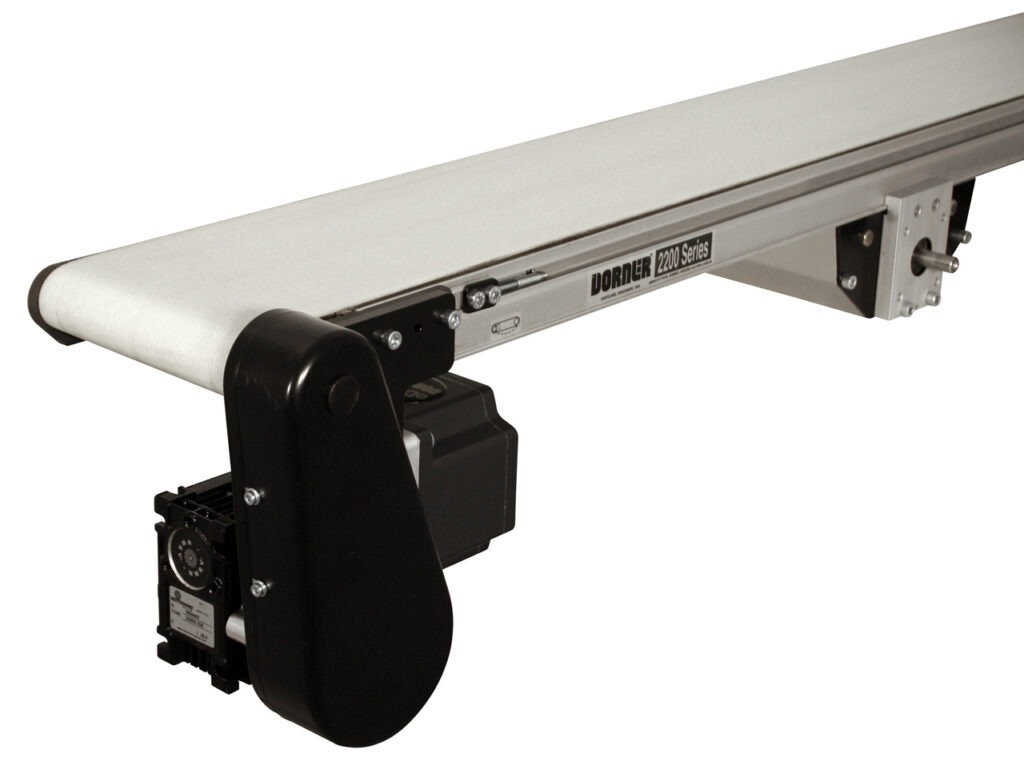 Running a motor and gearbox at speeds it is not designed for or transporting heavier than recommended products on your conveyor can greatly reduce the life of both of these parts. Often, the first sign of trouble is a loud grinding or high-pitched squealing coming from either the motor or gearbox, and that means it's time for them to be replaced.
Drive Tail, Idler Tail & Spindles
Since many of these parts within the drive tail, idler tail, and spindles work in conjunction and similarly wear out at about the same rate, it's recommended to replace all parts together. That is why components are bundled jointly under one part number for ease of ordering and to ensure you have all the necessary parts on hand for quick repairs.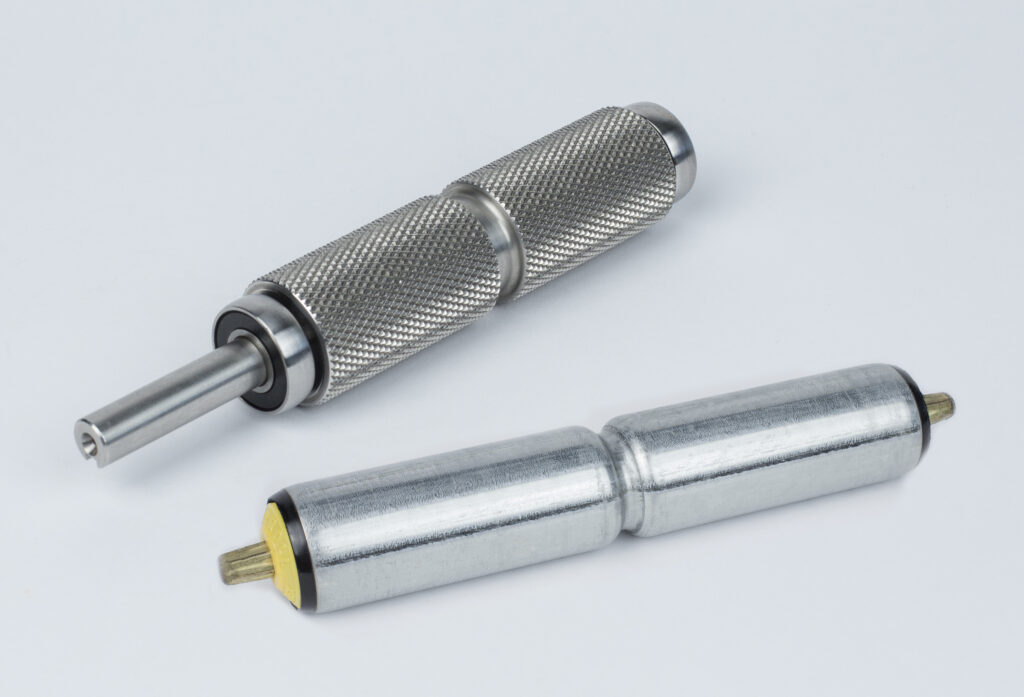 For example, if a bearing is going bad in a tail or spindle, you might hear a chirping, squealing, or grinding noise coming from the tail of the conveyor. It's important to replace a roller when these problem signs are first noticed because if left too long it runs the risk of damaging other components of the conveyor that may require significant and costly repairs.
Parts Kits to Keep You Prepared
Dorner offers parts kits to help ensure you have the necessary key parts on hand for quick repairs and reduced downtime. In our DTools configurator, a spare parts kit is automatically generated based on your unique conveyor's specifications and includes parts numbers and details on which spare parts we recommend to always keep on hand. These kits can be included with your initial conveyor order or purchased separately at any time.
Our team also offers a Parts Auditing Program that is a value-added free service, providing your business with an accurate, professional opinion of which spare parts are necessary to keep your Dorner conveyor and equipment operational.
Dorner's Technicians Are Here to Help!
Dorner's highly trained field technicians are always here to help with any maintenance and repairs you might need on your conveyor systems. By taking advantage of our Preventative Maintenance Program you can request a Dorner technician visit for inspection and adjustment of parts. We also have knowledgeable team members available via email and over the phone to help with any of your maintenance questions.
We highly recommend reviewing the service manual of each of your conveyor systems, which can be referenced to find full specifications and details on your conveyor, as well as details on how to maintain and replace different parts. If you know which part is needed, you can simply submit a Request Replacement Parts form.