Conveyor Plug-In for Simplified Automation with Universal Robots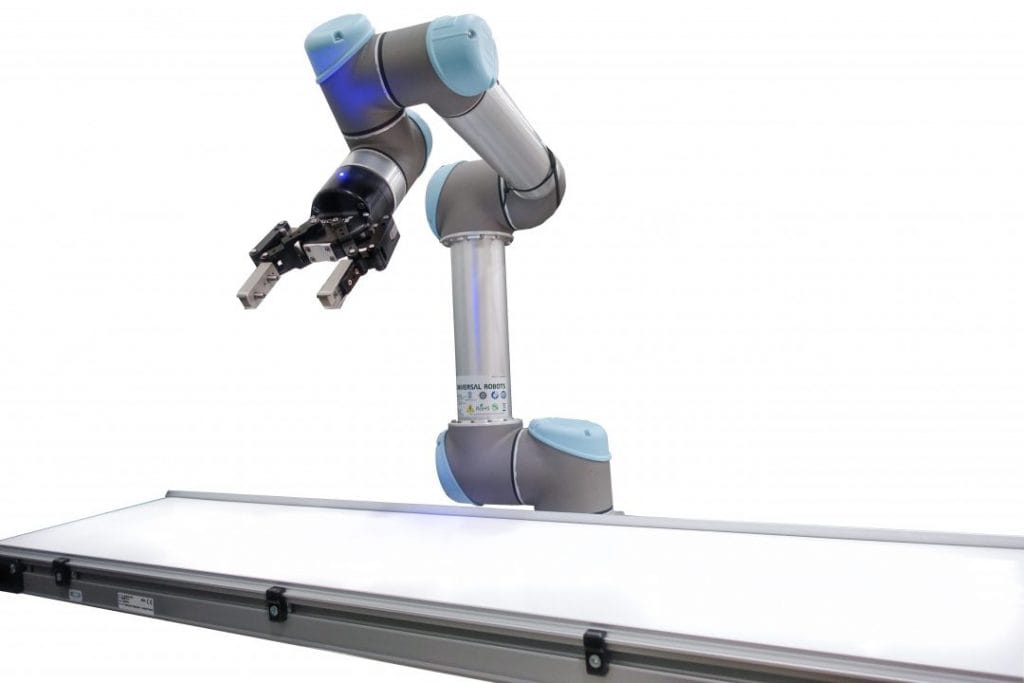 Dorner 2200 Series | UR+ Solutions
Ideal for a wide range of applications, Dorner's 2200 Series low profile, high-performance fabric, and modular belt conveyors feature a high-speed nose bar transfer option, a durable single piece frame design, universal T-slots, and a variety of belting and guiding options.
2200 Series conveyors are a certified UR+ Solution that simplifies robot and conveyor integration for an array of automated applications.
Dorner | UR+ Solution Brochure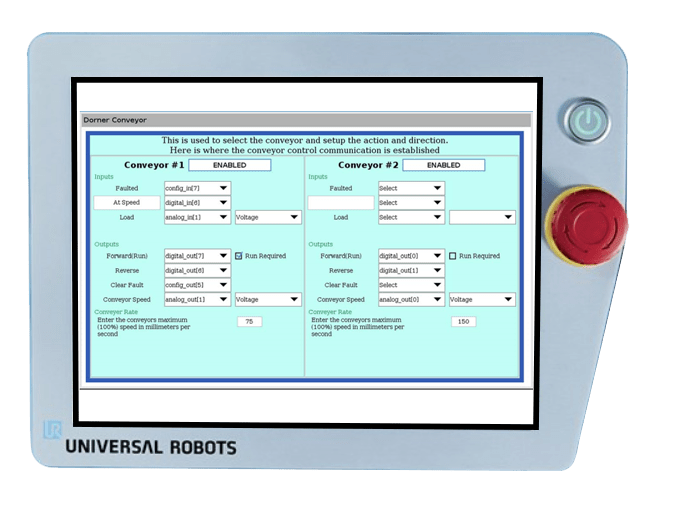 How do 2200 Series Conveyors work with the Universal Robot Controller?
Control up to 2 different conveyors being used with your Universal Robot
Start and stop the conveyor(s)
Move the conveyor belt forward or backward
Choose and change the conveyor(s) speed
What Universal Products are 2200 Series Conveyors Compatible With?
UR3 Robot: 3kg Payload
UR5 Robot: 5kg Payload
UR10 Robot: 10kg Payload
Compatible with e-Series
Benefits of a Dorner Conveyor | UR+ Solution
Easy Programming
UR+ technology allows operators to set-up and operate cobots easily & efficiently
Fast Set-Up
Out-of-box set-up allows operators to unpack, mount, and program the cobots' first task in only a few hours.
Flexible Deployment
Easy to re-deploy to multiple applications because of their lightweight, space saving design.
Discover more about how Dorner Conveyors and UR+ Solutions can optimize your performance and efficiency. Fill out the form to download your free plug-in and manual today!
Get Your Free Plug-In & Manual Today