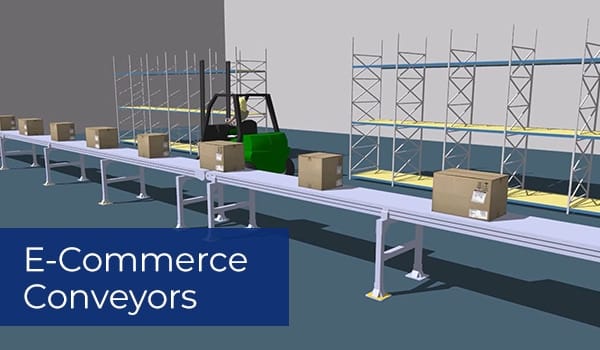 When it comes to both conveyors and online orders, quick delivery is king.
Nowhere is that more prevalent than over the last 12 months where the creation of the new pandemic lifestyle has altered the way people socialize, work and purchase their items. For many, the brick-and-mortar experience has given way to online shopping as a path to keeping distance and increasing personal safety. As a result, e-commerce has seen a tremendous surge in popularity that shows no sign of slowing down.
Dorner's E-Commerce Conveyors
Retailers who are looking to transition their business more to an e-commerce environment to meet their customers' newfound buying habits are placing more challenges on the supply chain, and the conveyors, to move those products as quickly and efficiently as possible. That's the value Dorner brings to the equation.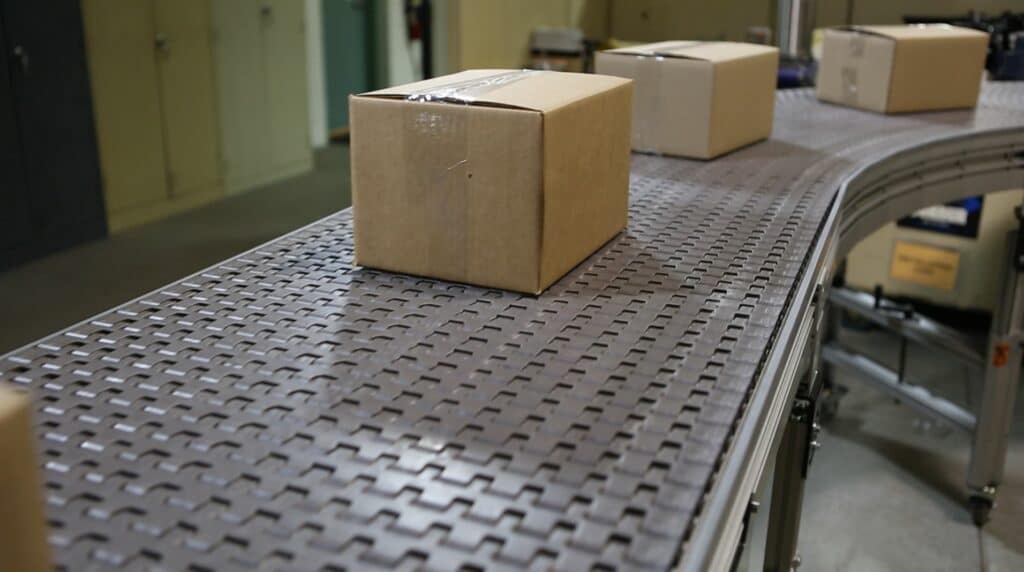 Dorner's 3200 Series conveyor is perfectly designed for e-commerce applications and is built and shipped as quick as 4-8 weeks – some of the best lead times in the industry.
Dorner has worked hard to differentiate itself from other OEM suppliers in the area of automated solutions for e-commerce applications, and has the expertise to consultatively advise its partner customers, distributors and integrators with sound recommendations. The material handling and related industries require added flexibility and functionality in their conveyors, and Dorner's 3200 Series conveyor delivers on those facets by seamlessly integrating into larger e-commerce systems.
Dorner's e-commerce conveyor options are built for long runs, moving heavy loads up to 1,000 pounds, and 24/7 operation – which are ideal performance specifications typically required in e-commerce applications within regional distribution centers.
Engineered Solutions Group
Bringing e-commerce solutions to life are Dorners a talented group of drafters, designers, project managers, electrical and mechanical engineers who collaborate together to ensure each conveyor system best optimizes specific e-commerce applications.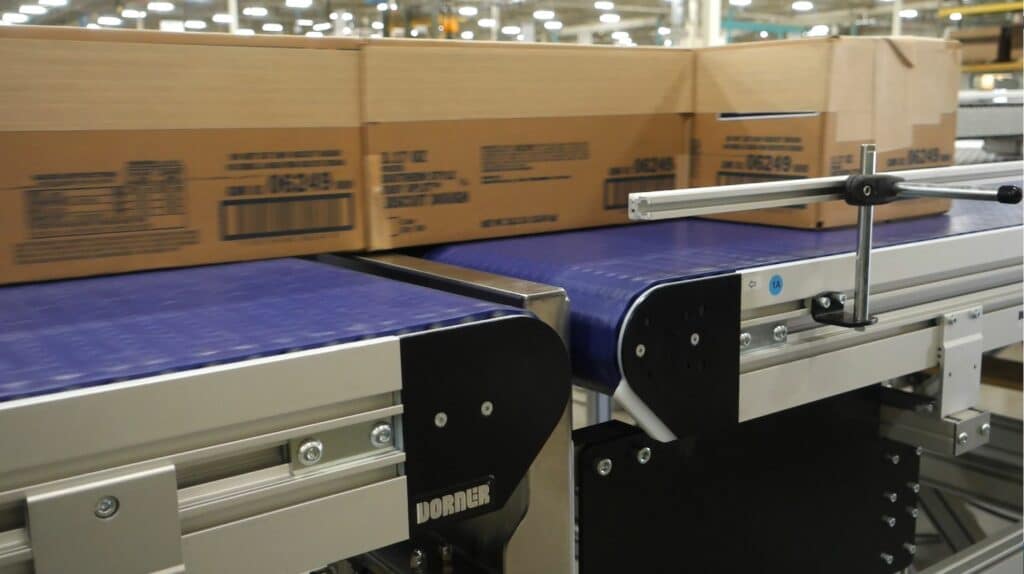 Dorner has the industry expertise to manage the more complex e-commerce applications through its Engineered Solutions Group that involve robotics for pick and place systems, vision, indexing and positioning. Additionally, Dorner's e-commerce conveyors are designed to handle applications involving:
Merging, diverting, rotating and sorting products
Accumulation systems
Depositing and rejects
Inspection, testing and sortation
Product handling of all shapes and sizes
Dorner is set up to assist in conveyor installation to ensure a smooth integration with your e-commerce system and can also train your staff on preventive maintenance to eliminate costly downtime. As e-commerce sales continue to surge, Dorner has the conveyor platforms delivered fast to you, and expertise to help make those sales profitable.