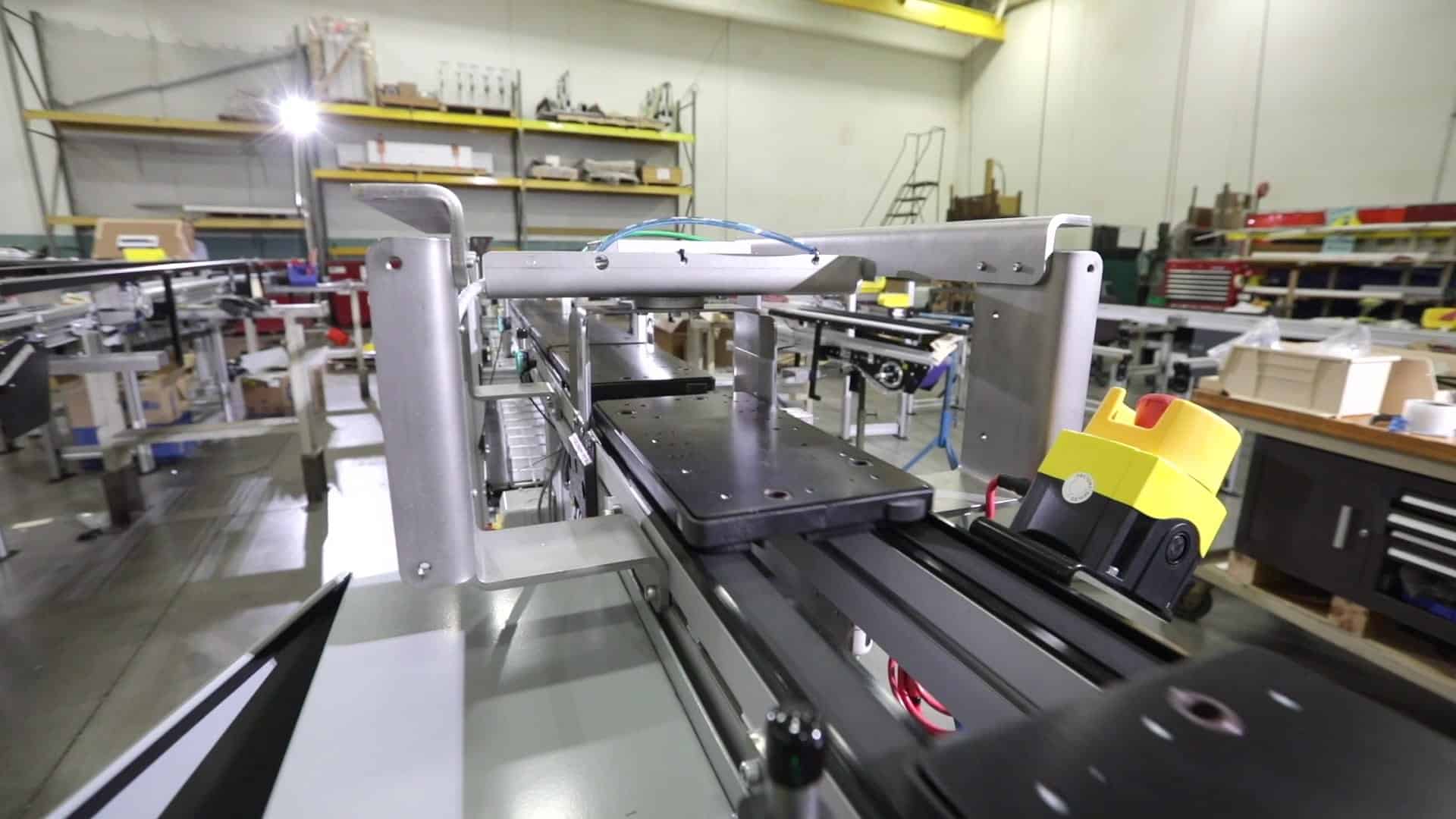 Recently, Dorner constructed a conveyor that is part of the same application previously featured in Custom Conveyor System for Medical Devices. The two systems were built to transport flexible medical devices.
This system includes a 2200 Series Precision Move Pallet System conveyor that serves as the base conveyor. The dual strand pallet handling conveyor is an ideal fit for automated product assembly, like this application. Photo eye sensors monitor location of pallets and trigger rotation while the custom module accurately grips, lifts and precisely rotates the pallets 180 degrees preparing it for the next phase of the production process.
Like all Engineered Solutions conveyors, this system is custom made to exact specifications, which includes custom pallets that are industry ready. Due to the flexible shape of the product being conveyed utilizing pallets allows for a faster, more efficient transport while reducing product damage. Additionally, the same custom design of the pallet offers a faster way to rotate the pallet while maintaining flow and not compromising the product.
Watch the pallet rotator in action:
No matter the size of the system, all of our products are designed and tailored to fit your automation needs. For a full list of our Dorner conveyor products take a look at our Solutions Page.