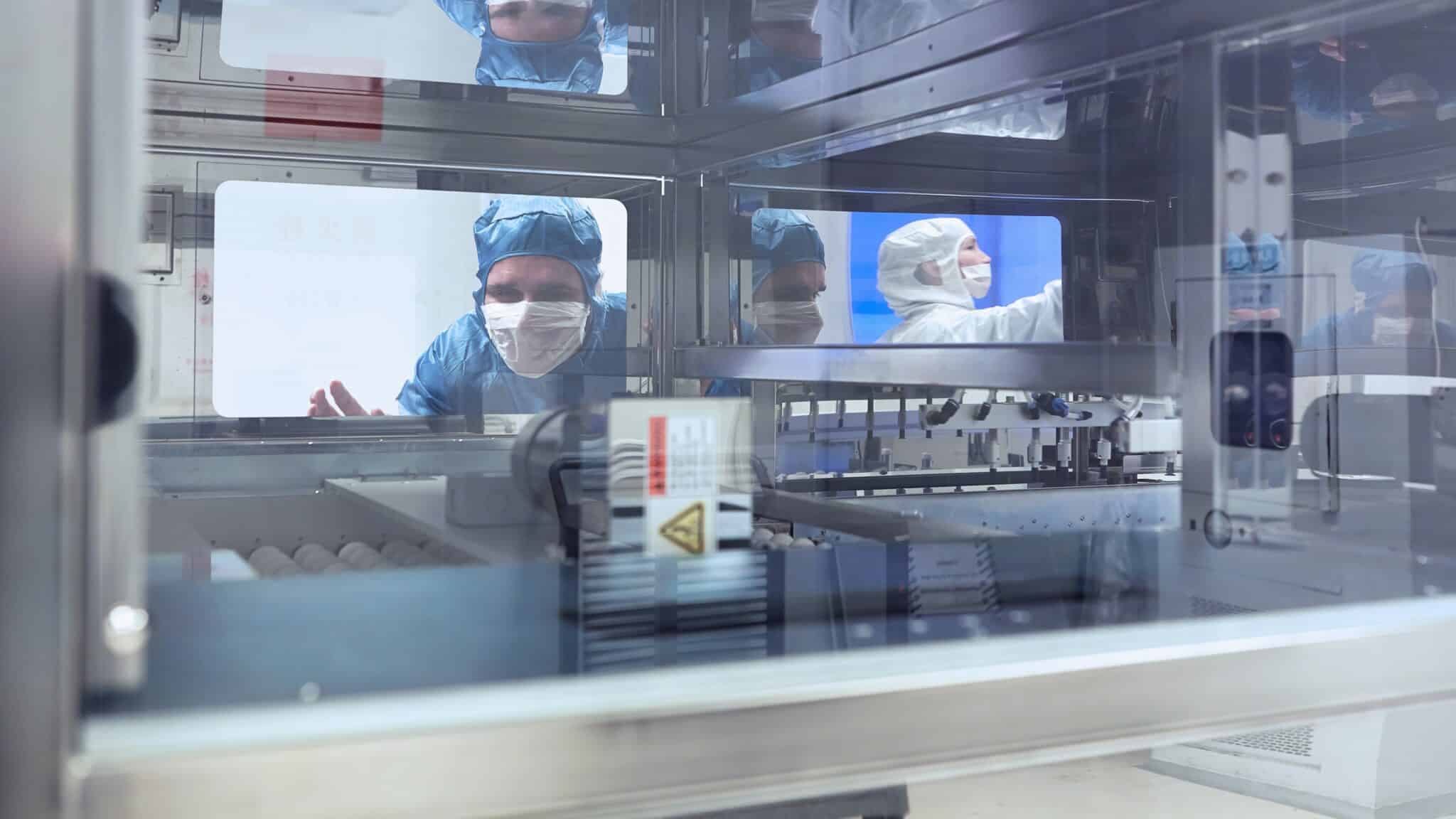 Cleanroom manufacturing environments present a unique set of challenges and requirements for any equipment involved, but particularly for the conveyor system. The conveyor in a cleanroom is the machine moving most often throughout the production process, which means it is the most likely to create friction, dust, and carry potential contaminants.
Because of this, conveyors that are used in cleanrooms must meet strict guidelines that are specific to each ISO-rated cleanroom environment. Machines must be able to diffuse static charges, function without producing debris, and be easily maintained.
Dorner's engineers have met these challenges head-on to develop our line of ERT (edge roller technology) conveyors. With an ISO 4 rating*, our ERT150 and ERT250 conveyors are the ideal conveyance system for many cleanroom applications from electronic manufacturing to medical device assembly.
So, what makes the ERT conveyor ideal for cleanrooms?
No Friction Rollers
Rather than a belt, the ERT uses a series of rollers along both edges of the system to move pallets along. Belted conveyors rely on friction to move the belt and product, but this also creates wear on the belt and rollers which in turn creates debris and dust buildup over time. The no friction roller system eliminates the debris added to a cleanroom environment by the conveyor and reduces the chance of contaminated
product.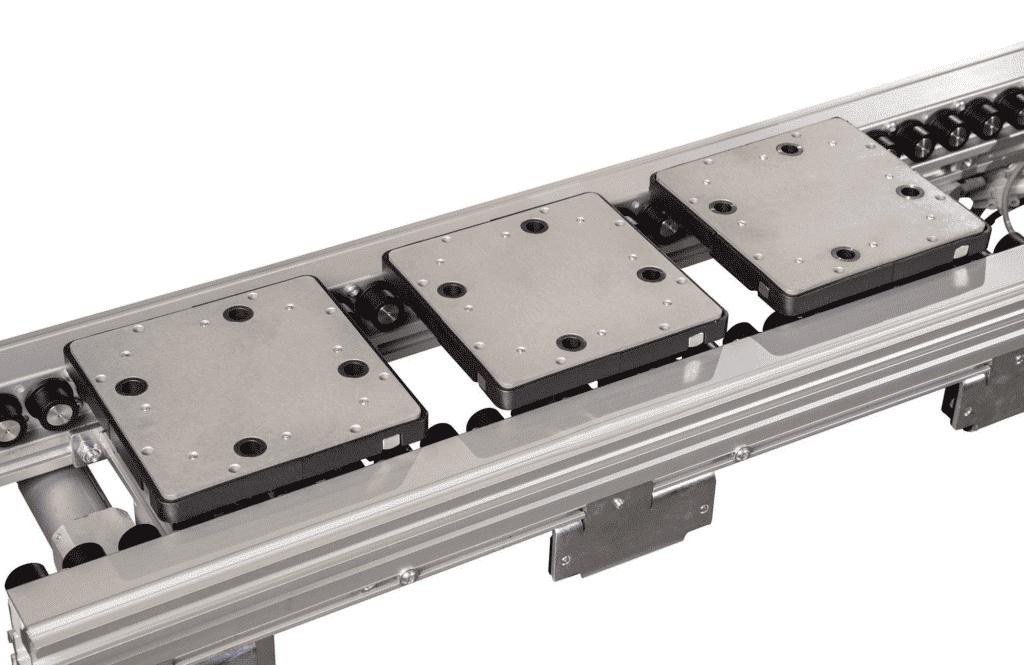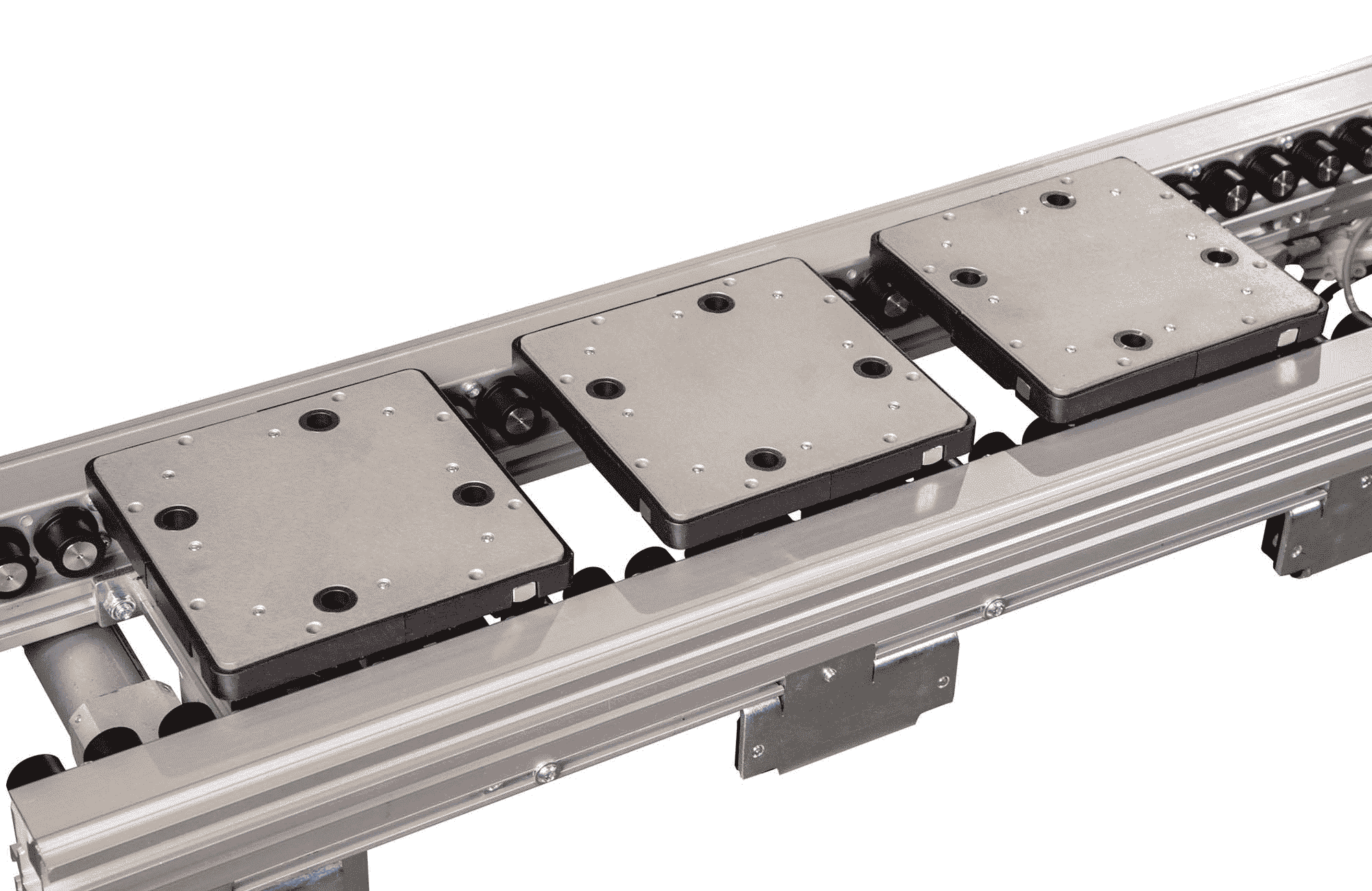 Additionally, the rollers and linear gearbox are designed for easy maintenance. Individual rollers can be quickly replaced, reducing the downtime often associated with belt replacement or maintenance.
Open Frame Design
The open frame design eliminates the chance of small parts falling into the system and getting stuck causing jams. This has a number of benefits including ease of maintenance, reduction in unplanned downtime, and a reduction of areas where debris can build up in the system.
Customizable Zoning
The patented gearbox in our ERT conveyor systems allows for easy zoning changes by simply moving the drive to a new spot or removing a bottom gear, thus changing where the power transfer in the rollers stops and starts. Customizable zoning allows operators to create no contact accumulation zones making it easier to control product flow during the production process. The zoning capabilities also remove the need for pneumatics which release unwanted air in cleanroom environments.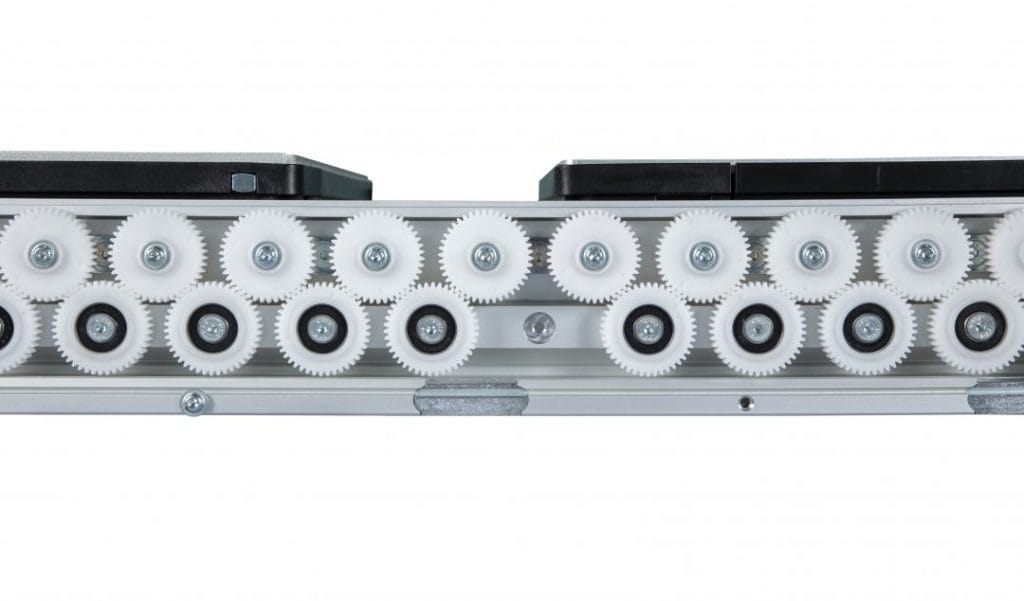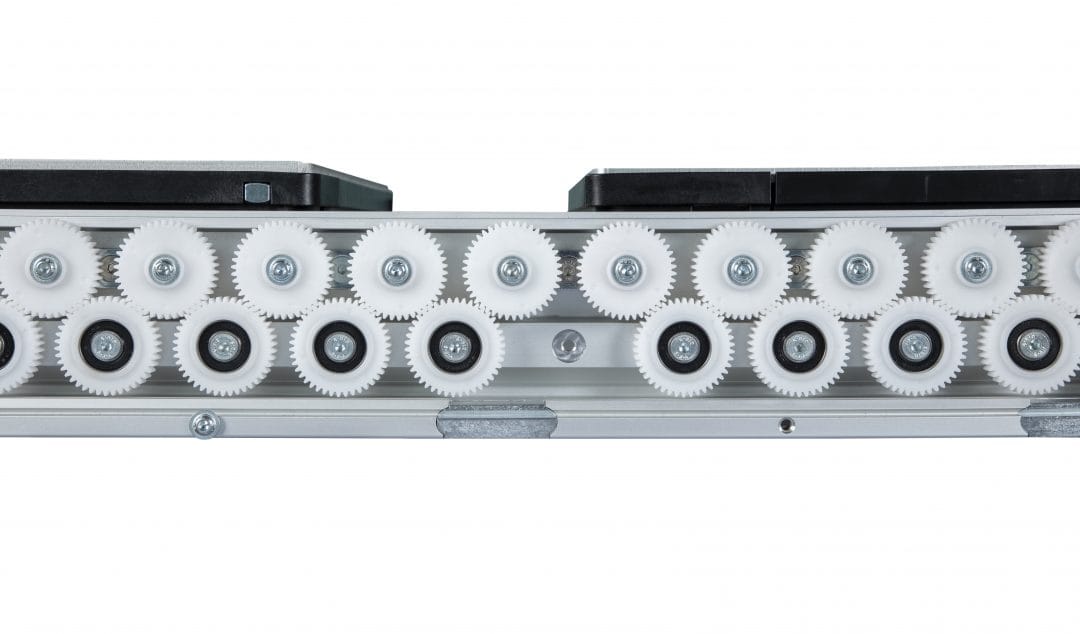 Static Conductive Pallet Skirt
Finally, a critical component to the ERT is the static conductive HPDE pallet skirts. In some manufacturing applications, the dispersion and elimination of static is vital to ensuring delicate electrical components remain properly functional and healthy throughout production. Our ERT pallets are built with static conductive skirts to reduce the risk of static charges affecting the product during assembly.
Customizable Cleanroom Conveyors from Dorner
From medical device assembly to electronic goods manufacturing, Dorner's team can design, build, and install a custom ERT conveyor to meet the unique needs of your application. Contact our applications team today for more information on our family of cleanroom-verified* conveyors.
*To verify clean room requirements, an unloaded base conveyor was tested and did not generate particulate that would be beyond the specified standards. However, the verification does not provide assurance that any or all applications will meet this requirement. Application testing is recommended to ensure clean room standards are being met. Dorner takes no responsibility in the clean room performance of the final conveyor or application.