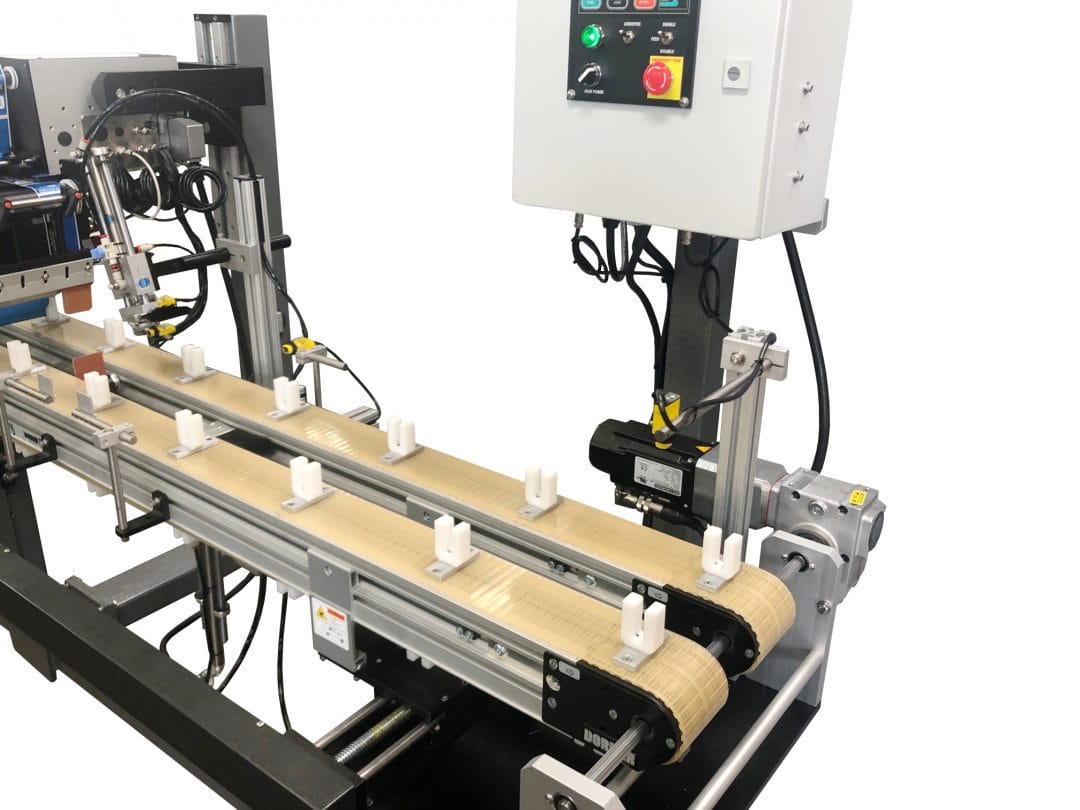 Recently, a Dorner customer was in the position of needing to automate a product labeling line. The line presented a unique challenge, as the conveyor system had to operate within the specific timing of the product being placed, labeled, and sealed. Additionally, to seal the label one brush swept the top down, and a second brush closed the label by pushing up from the bottom, which required the conveyor to provide enough space for the bottom labeling brush to move up and through.
Dorner worked in conjunction with Southern California Packaging Equipment, Inc. to design dual 3200 Precision Move conveyors with fixtured belts that were perfect for this application. Dorner's proven platform of 3200 Series conveyors can withstand loads up to 750lbs, which was more than enough to support the load capacity of this application. The 3200 Precision Move line boasts a mechanical accuracy of +/- .01", allowing for precise execution of the product being placed, sealed, and labeled. Dual conveyors provided a middle opening that was a simple solution for integrating with the bottom labeling brush.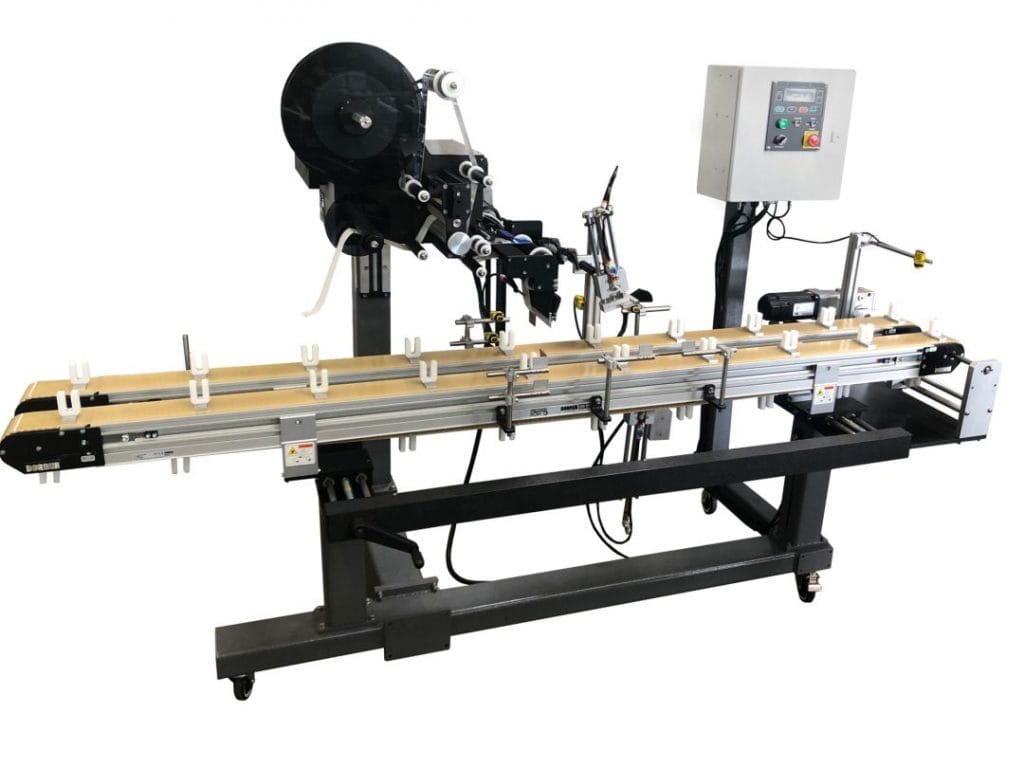 Aside from the ability integrate seamlessly, additional features and benefits of the 3200 Series Precision Move conveyors include high load capacity, urethane belting with Kevlar cords for a true timing belt, no capacity drop when pushing the belt, and t-slots that make mounting accessories simple with no drilling or special tools. Precision Move conveyors are cleanroom verified*, and can provide new functionality to applications such as machine integration, robotic pick-n-place, precision indexing, accurate part positioning, timed conveying, vision inspection, and sheet or wide part handling.
Dorner's 3200 Precision Move is a part of the strong lineup of integration conveyors that offer high speed, precision indexing, space-saving design, and industry best transfers. Dorner's integration conveyors are proven and trusted solutions you can rely on, backed by Dorner's service expertise and tools such as DTools, our online conveyor configurator. Configure your own 3200 Precision Move, or contact a conveyor specialist today!
*To verify clean room requirements, an unloaded base conveyor was tested and did not generate particulate that would be beyond the specified standards. However, the verification does not provide assurance that any or all applications will meet this requirement. Application testing is recommended to ensure clean room standards are being met. Dorner takes no responsibility in the clean room performance of the final conveyor or application.