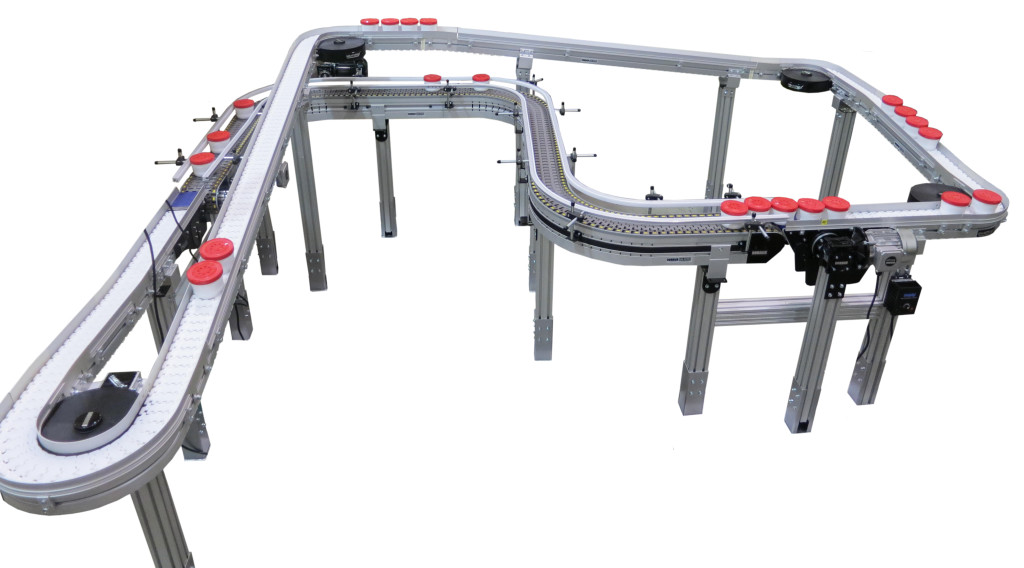 Are you attending PACK EXPO 2014? This year PACK EXPO is going to be held at the McCormick Place in Chicago from November 2-5, 2014. Dorner will be exhibiting in Booth # 5336.
Here's a sneak peek at some of the conveyors that we are bringing to the show this year!
2200 SmartFlex / 3200 Modular Belt Conveyor
This demo shows both our 2200 SmartFlex and our new 3200 Series Modular Belt conveyor, two of our most flexible conveyors. Both the SmartFlex and 3200 Modular Belt can have multiple curves, inclines and declines and product transfers.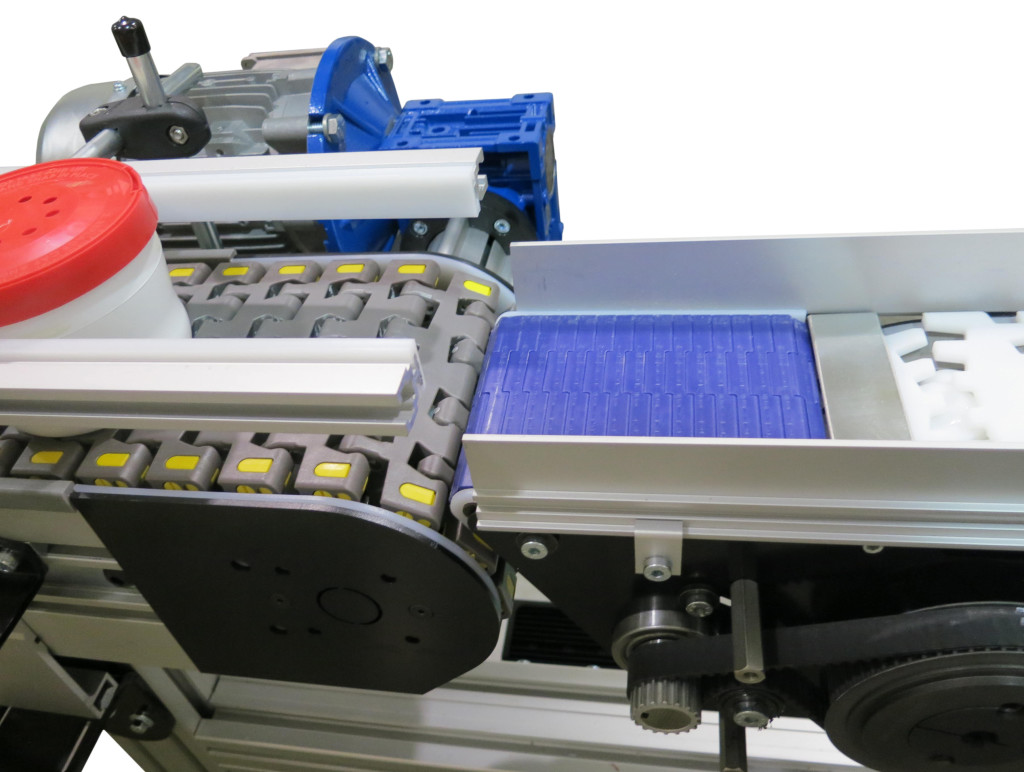 In this model, the conveyors are connected by two powered transfers. The optional powered transfer allows for smooth end transfers for products as small as 3" in diameter and can be attached to the infeed or exit of the conveyor.
1100 Series Conveyor
The 1100 Series comes with several engineering designs for optimal performance in small part handling. The belt conveyor has a 5/8" roller transfer tail for accurate and efficient small part end transfers; the conveyor belt is nearly flush with the frame for ease of side transfers, and patent-pending pinch drive allows for the 15-pound load without the need for high belt tension.
Stay tuned next week to learn more about what you'll see in Dorner's booth this year!