AquaGard 7100 Conveyors

Contact Us
Conveyor specialists are ready to help you find the right solution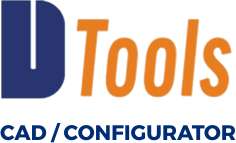 CONFIGURE A CONVEYOR
---
Benefits of 7100 AquaGard Conveyor:
Best for: packaging, bottling, dry food processing, part handling, long lengths, accumulation and buffering
Smooth frame design for ease of cleaning
Capable of multiple curves as well as inclines and declines on a single conveyor
Bolt together construction for modularity and future add-ons
Innovative transfer options

Powered transfers
Standard tails side to side transfer
Side transfer modules
General Specifications
300 Series Stainless Steel
All Materials are FDA Approved Plastics or Stainless Steel
Chain Widths: 4 ½", 7 ½", 10″ and 12″
Low Friction, Friction Insert, & Roller Top Chain Available.
Load Capacity to 700 lbs
Speed Capacity to 222 ft/min
Lengths up to 100 ft
Wheel Bend Corners Available for 4 ½" Width – Radius = 8″ on Centerline
Incline / Decline Modules up to 30 Degrees
Fully Adjustable, Stainless High Sides, and Adjustable Outboard Guides Available
Powered & Roller Transfers
Plain Bend Corners with 24″ on Centerline Radius
Features:
Long Conveyor Runs
Fast Belt Speeds
Inclines/Declines
Best Product Transfers
Ships in Sub Assemblies
Compact Drive Module
Highest Quality Components
Manuals & Literature
Looking for Service Manuals? Search for Service Manuals by part number or product type HERE.