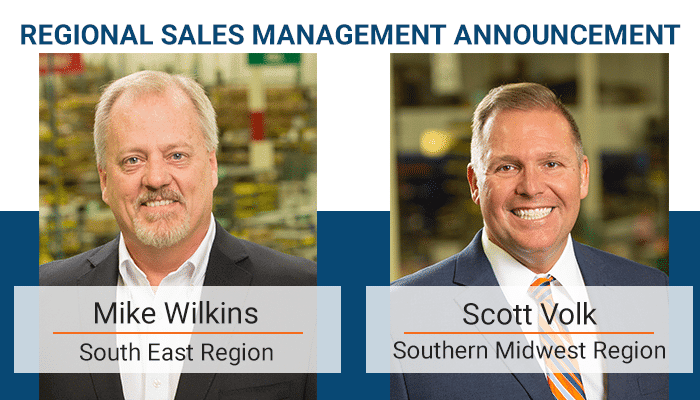 Dorner is excited to announce some changes to our Regional Sales Management!
Mike Wilkins – Southeast Territory
Mike Wilkins has shifted his role from Midwest Regional Sales Manager to the Southeast.
Mike has been with Dorner for 9 years after coming from a position in the semiconductor industry. He previously managed two regions spanning from Kansas to Missouri all the way up to the Canadian Border. He will now oversee Southeast sales from his new home base in Punta Gorda, Florida.
Mike is project-oriented and strongly focuses on providing system solutions for clients. He and his family are excited for this new chapter in their lives – and for the warmer weather!
Scott Volk – Indiana to Kansas
Additionally, Scott Volk has been appointed as the Regional Sales Manager of Kansas and Missouri. This is in addition to his current sales management region of Indiana and Illinois.
Scott has been with Dorner for 5 years serving as the Regional Sales Manager of Indiana and Illinois throughout his tenure. He lives with his family in Central Indiana and is eager to expand his adventures throughout the Southern Midwest.