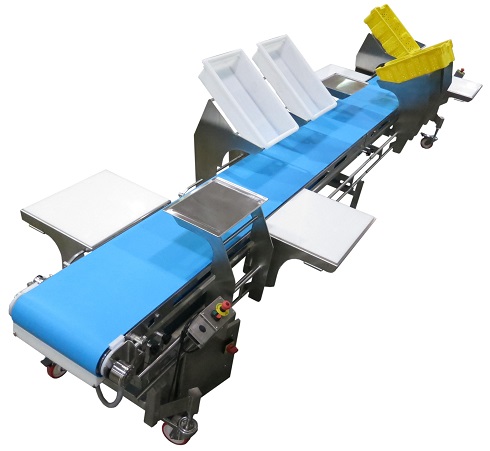 Recently, one of our customers requested a versatile assembly conveyor for its popular ready-to-eat sandwich products. To meet their needs, we used our industry leading sanitary conveyor and added accessories designed specifically for ready-to-eat food creation.
This conveyor has an engineered side rail system that allows for a variety of accessories that can be moved and placed along the entire conveyor frame.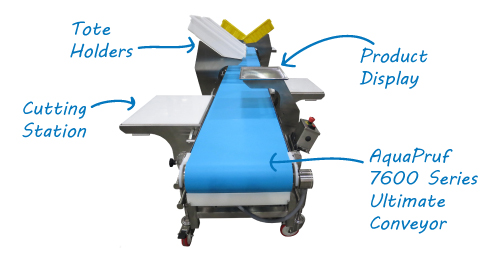 The accessories include :
Tables

Tote Holders

Cutting Stations

Product Displays
The flexibility of this system allows the customer to adjust the assembly based on sandwich type and/or volume within just a few minutes. In addition, a full-length pull cord system on both sides allows for workers to halt production if needed. The pull cord can be used at any location for issues such as product variances or missing ingredients.
The base conveyor is the Dorner AquaPruf 7600 Series Ultimate. For this application it includes belt lifters, clean out windows and a tip up tail for ease of sanitation and quick assess inside the conveyor frame.
Visit the product page to learn more about our AquaPruf 7600 Series Ultimate.