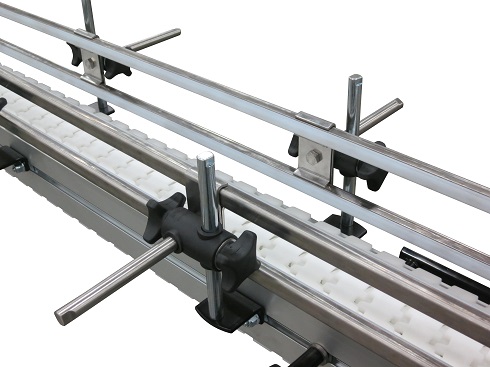 Dorner's 2200 Series SmartFlex conveyors are one of our most flexible systems available. For this application, the customer was moving bottles on a packaging line and needed added versatility.
Besides utilizing the flexibility of the SmartFlex conveyor's tight turns and long runs, the customer required a system that could accommodate multiple bottle sizes. Also, the customer needed a walk through area to access a capping machine.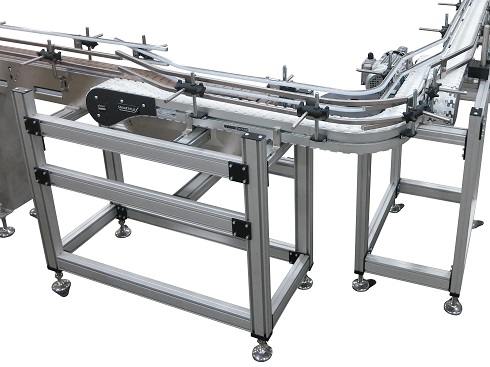 The bottles in this system are being conveyed through capping, labeling and packaging processes. Before the capping process, the bottle is moving on Dorner's AquaGard 7100 Series, a stainless steel flexible chain conveyor that met the customer's sanitary needs.
In order to accommodate the different sized bottles, the conveyors were equipped with adjustable guiding.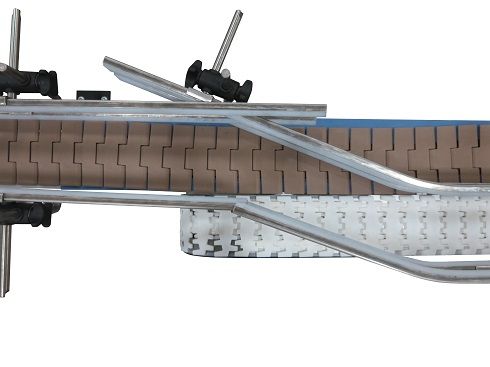 To ensure the small bottles (1.5" in diameter) could transfer without issue, side transfers were used.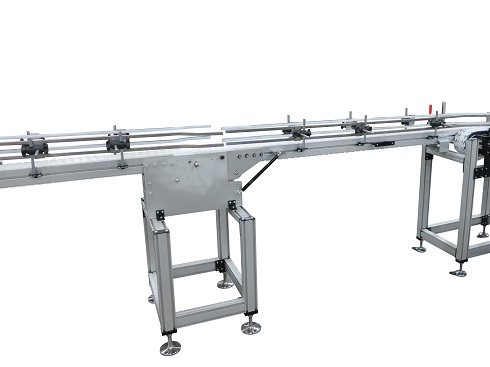 The SmartFlex lift gate was custom engineered for this application. With a typical lift gate conveyor, the entire conveyor pivots using the motor as a counterbalance and a gas strut to assist in the lifting process.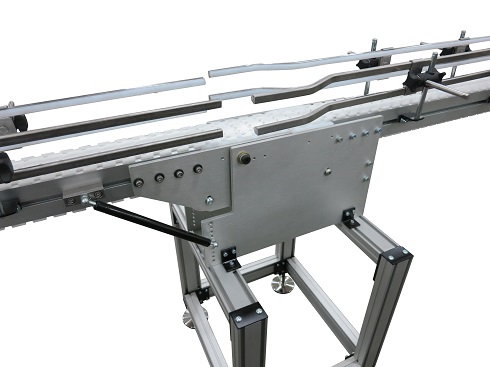 The SmartFlex lift gate pivots only a portion of the conveyor. There is an area on the belt return that allows for extra chain needed during the pivoting process.
Click here to learn more about Dorner's Engineered Solutions.