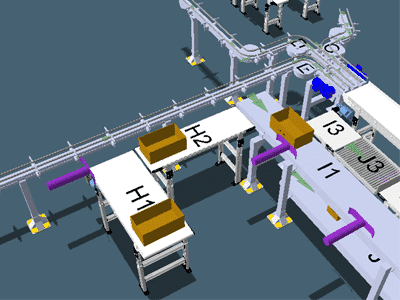 As a manufacturer of conveyor systems, we are always noticing development trends in the industry as a result of a wide range of orders. One current focus across all industries is the topic of "insourcing".
This means bundling production capacities back within the own company. As in the case of one of our customers, who brought the packaging of his products and the logistics back in-house. Our conveyor solutions provide him with significant support.
With more "vertical integration", the customer now minimizes dependence on external service providers, achieves greater efficiency and long-term cost savings.
Insourcing example 2
Another customer, which produces high-tech gears in large and small series for well-known manufacturers in the automotive sector, has reintegrated the hardening process for certain products.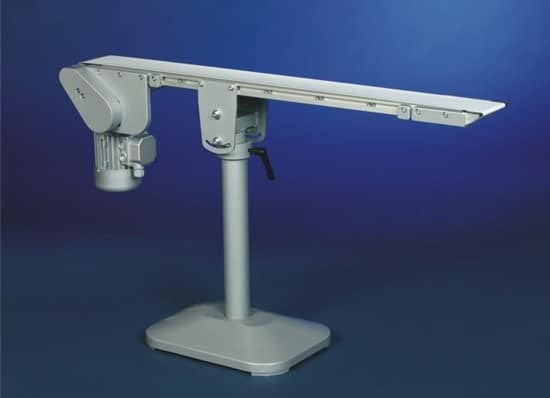 In the insourcing project, our conveyors with rolling knife edge are now used to transport very small parts. Not least because, according to the customer, they guarantee the constant straight running of the belt even in continuous operation.
Insourcing example 3
A technical consultancy from southern Germany specializes in the re-integration of production services on a contract basis.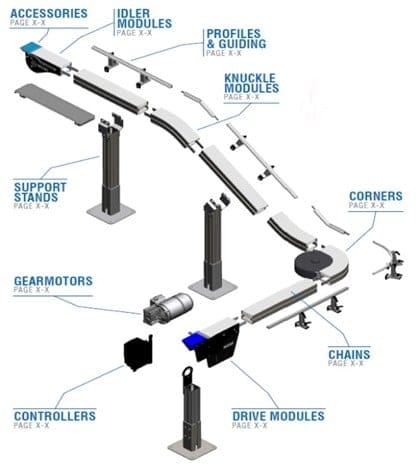 Especially FlexMove components are used in the various insourcing projects. Manufactured with individual pitch and inclination angles, curves and many options, they are suitable for a wide range of applications – even for accumulating, buffering or cooling products.
In addition, they can be quickly redesigned or enlarged, for example, to bring even more areas of the value chain in-house.
FlexMove is not only available as a modular system, but also as a ready-made slat-band conveyor.
High vertical range of manufacture at Dorner
In addition to a large product selection, a high vertical range of manufacture has always been standard at Dorner – not least in order to produce conveyor systems to measure within the shortest possible time.
If you are also thinking about "insourcing" or just want a quick answer for optimal material flow, please contact us.