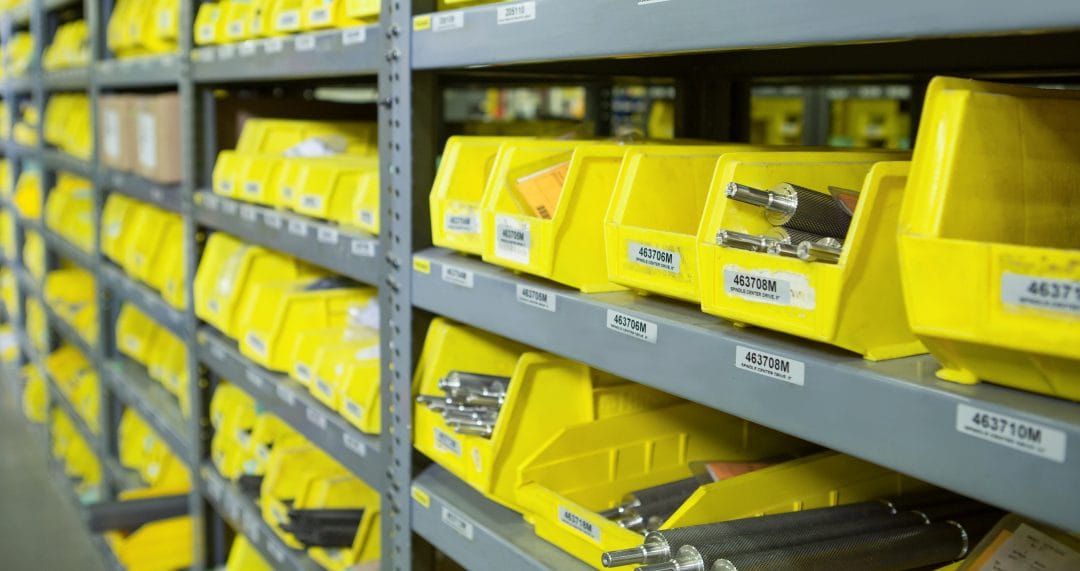 Over the last few weeks, Dorner has received a number of inquiries from customers asking us for recommendations on what parts are best to keep on hand. While there is not a one-size-fits-all solution, stocking replacement parts can be a strong line of defense against unwarranted downtime and unforeseen maintenance obstacles. Often times though, replacement parts aren't thought of until they are needed. In the event of a conveyor going down, most companies do not have the luxury to wait for a new belt, idler tail, or pulley to be shipped. Luckily, if these parts are on hand the fix can be done within a matter of minutes, instead of days.
Common replacement parts for conveyors include belts, drive tail and idler tail kits, pulleys, bearings, as well as gearmotors and accessories, but we are happy to put together a recommendation list for your exact system.
Indicators that a part could need replacing are: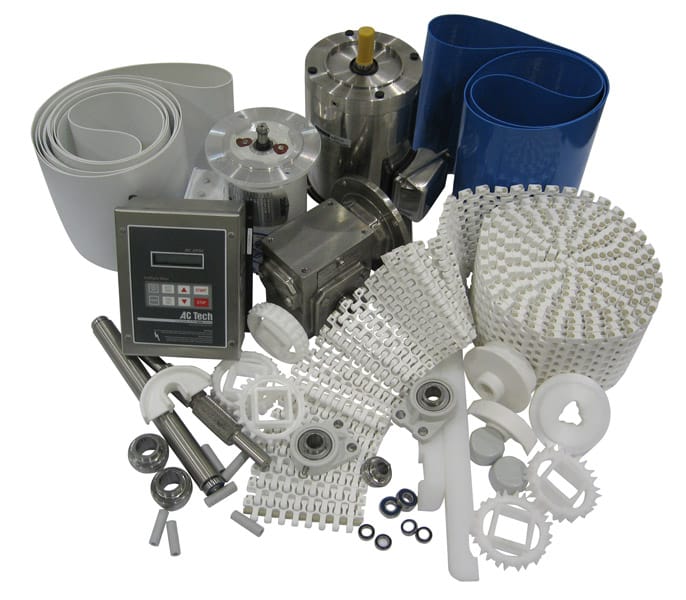 Belt or chain – look for fraying, damage, build-up of debris or extra slack
Tracking – if the conveyor beltsare off track, they can quickly become damaged, which then causes damage to other parts.
Bearings – Sometimes you can hear when a bearing is about to fail, or feel excessive heat coming from a worn bearing; bearing failure can create the need for major repairs down the line.
Gear Motors – Gearbox noise or excessive heat from either the motor or the gearbox can be a sign of trouble. These warning signs can predict either potential drive failure, or help to identify other problems such as those mentioned above.
With belts, a general rule when you have multiples of the same conveyor is to keep at least two replacement belts for each style of conveyor operating in a plant. That way, if two belts are damaged in a matter of days, the belts can be quickly replaced with minimal downtime to the overall operation it supports.
Since many of these parts within the drive tail and idler tail work in conjunction, and similarly wear out at about the same rate, it's recommended to replace all parts together. That is why components are bundled jointly under one part number, for ease of ordering. This ensures you have all the necessary parts on hand for quick repairs. Dorner offers parts kits to help ensure you have the necessary key parts on hand for quick repairs and reduced downtime.
Additionally, we offer a Parts Auditing Program that is a value-added free service, providing your business with an accurate, professional opinion of which spare parts are necessary to keep your Dorner conveyor and equipment operational. Taking advantage of our Preventative Maintenance Program you can request a Dorner technician visit for inspection and adjustment of parts. To find full specifications and details on your conveyor you can look up the service manual. If you know which part is needed then simply just Request Replacement Parts.