Now more than ever we stand together with the businesses that are essential to the fabric of our communities.
As an essential business, Dorner's capabilities support a variety of critical infrastructure industries including food processing and packaging, pharmaceutical production and fulfillment, medical device and equipment manufacturing, lab testing and rapid prototyping for lab equipment. We are doing everything we can to support the global fight against this virus including prioritizing all COVID-19 projects aiding essential businesses.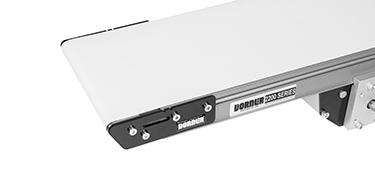 This includes projects such as:
Medical and surgical companies manufacturing products such as masks, ventilators, test kits, or other medical devices in relation to COVID-19.
Food processing facilities providing support for restaurants and grocery stores.
Pharmaceutical projects assisting in finding a vaccine or improved testing.
If you are working on a project that is supporting an essential business, or that is directly contributing to ending the COVID-19 crisis, please contact us. We can work with you to find the right solution, delivered fast.
Our goal is help keep our communities healthy and support our economy.
We will get through this together,
Dorner
Dorner COVID-19 Updates Dorner Essential Business Letter