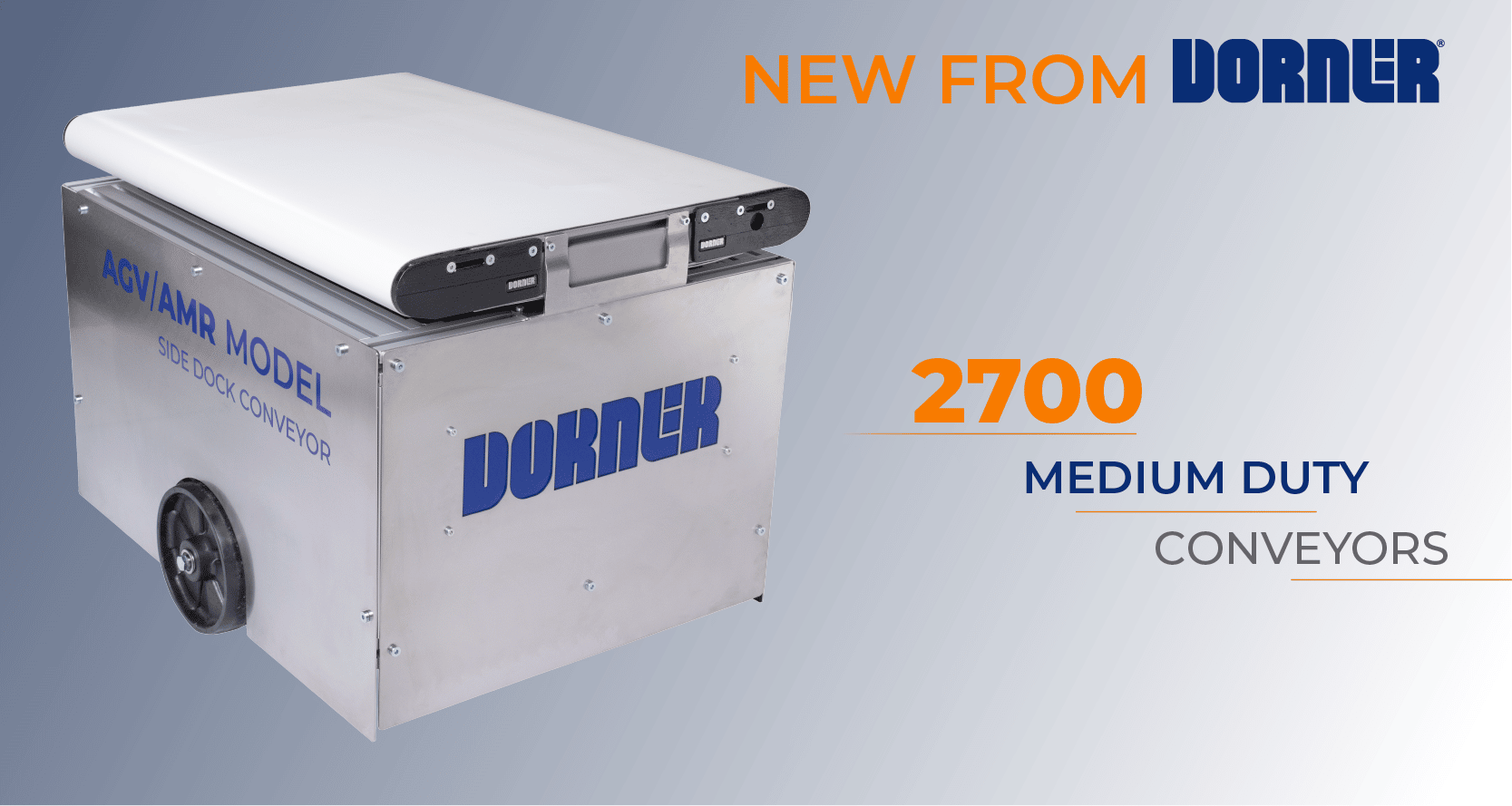 The 2700 Medium Duty conveyor is the latest addition to Dorner's low-profile precision conveyor family. With an increased weight rating and extended widths, this conveyor offers a cost-effective option for eCommerce, logistics, and material handling applications.
Our new conveyor can run product up to 150 lbs, and includes Dorner's v-guiding to eliminate belt sway even when the system is wider than it is long. Designed with 2.4in diameter rollers and a 5.8in nose bar, the 2700 is capable of smooth product transfers even for small or thin products without the risk of items falling between the conveyors.
The 2700 system is also available with Dorner's 24vDC iDrive motor for added energy efficiency and a lower profile setup. The continuous duty motor is battery-powered and mounted within the conveyor frame to reduce the excess space taken up by an externally mounted motor and controller. This feature along with the lightweight, low-profile aluminum frame that the 2200 series is known for makes this system ideal as an AVG-mounted conveyor.
Features & Benefits of the New 2700 Medium Duty Conveyor: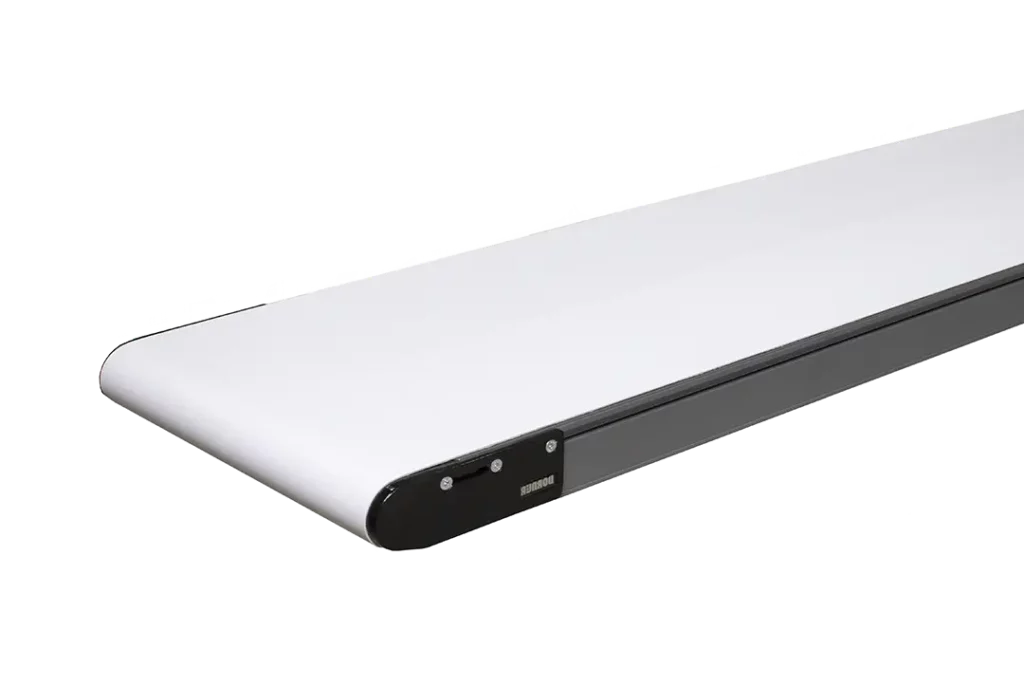 Maximum widths increased from 24″ to 36″, available in 2″ increments
Same stands, conveyor guiding, and components as regular 2200
Similar mount packages as regular 2200
Integrated motor inside conveyor creates clean sides and maximizes belt coverage
---
Common Questions
Q: What type of environment is the 2700 ideal for?
A: The 2700 Medium Duty is an industrial conveyor ideal for warehouse, industrial manufacturing, and otherwise dry environments.
Q: How compatible is the 2700 Medium Duty with 2200 conveyors?
A: This conveyor is compatible with all 2200 accessories and stands.
Q: What belting options are available for the 2700?
A: The 2700 will be available with flat fabric belting.
Q: Are the same gearmotor and mounting options available for this conveyor as the 2200?
A: Yes, but with one exception: the 2700 includes only Standard Load and Heavy Load Gear Motors. All other mounting packages are the same.
Q: Can the 2700 Medium Duty be wider than it is long?
A: Yes. The maximum width has been increased to 36″, and Dorner's v-guided belting allows the conveyor to be wider than it is long without the risk of belt sway.
Q: Can this conveyor be easily mounted to an AGV or AMR?
A: Yes it can! The light weight, low profile aluminum frame and increased widths make the 2700 Medium Duty the perfect option for AGV/AMR applications.
Check out the product page to learn more about the 2700 Series Medium Duty line and its specifications.