Contact Us
Conveyor specialists are ready to help you find the right solution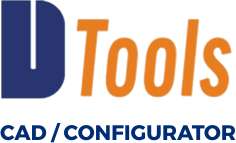 CONFIGURE A CONVEYOR
---
Benefits of the Dry Cleaning Module:
Dry Cleaning Module provides continuous cleaning of conveyor chain for dry applications with powder, dust or other dry contaminates
Slave Driven Rotary Brush scrubs chain surface, compressed air blows off particles, and vacuum extracts dust
Designed to run continuously in production line
Allows for longer, cleaner production runs with less overall maintenance
Clean design with minimal area for dirt and debris to accumulate
Fully encased components with cover designed for worker safety
Completely mechanical, does not require electrical components, programming or secondary motor
Features & Specs:
Available on FlexMove Aluminum Conveyors, FS (65 mm), FM (85 mm) and FC (150 mm)
Size Requirement: 700 mm (L) x 300 mm (H)
Minimum top of chain height: 250 mm (13.8 in)
Maximum conveyor length: 4.5 m (14.8 ft)
Maximum conveyor speed: 50 m/min (164 ft/min)
Operating Requirements:
Air Supply
Connection: 8 mm tubing
Air pressure required: 0.69 MPa (100 PSI)
Water Supply
Connection 3/8 in NPT
Normal operating pressure 0.98MPa. (140 psi)
Flow rate required: ~13 litre/min (0.5 CFM)
Drying Vacuum
Vacuum attachment: OD Ø38 mm, ID Ø34 mm pipe
Vacuum airflow required: ~56 litre/s (120 CFM), typical commercial grade wet/dry vacuum is acceptable
Chain Cleaning Flow Diagram
Dimensions
Manuals & Literature
Looking for Service Manuals? Search for Service Manuals by part number or product type HERE.