SM 85 mm Stainless Steel Conveyor
Contact Us
Conveyor specialists are ready to help you find the right solution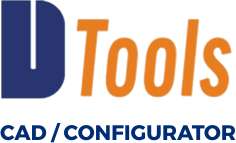 CONFIGURE A CONVEYOR
---
Benefits of SM 85 mm Stainless Steel Conveyors:
The SM Conveyor is suitable for a wide range of applications either for horizontal or vertical product transportation.
Different Conveyor Chain Types
The SM multi-flexing conveyor systems uses a plastic chain that permits horizontal as well as vertical change of direction. In addition to the standard types, several special purpose chains are available. Take a look in the Tech Data located under Manuals & Literature for all options available. Please contact us or your local distributor for further assistance.
Chain Width (mm)
Conveyor Chain Width (mm)
 Chain Width (mm)
83 mm
 Tensile strength at 20ºC (N)
 6000 N
 Working temperature ºC
 20ºC – 60ºC
 Min. turning radius (mm)
 160 mm
 Link spacing (mm)
 33.5 mm
 Max. weight on conveyor (kg)
200 kg
 Item width (mm)
 20-200 mm
 Max. conveyor length (m)
 30 m
 Standard conveyor speed (m/min)
 3-50 m/min
 Chain weight (plain) (kg/m)
 1.20 kg/m
 Max. item weight (kg)
 15 kg
Chain Width (inch)
Conveyor Chain Width (inch)
 Chain Width (inch)
3.27″
 Tensile strength at 68ºF (lbf)
281 lbf
 Working temperature ºF
-4ºF – 140º F
 Min. turning radius (inch)
6.30″
 Link spacing (inch)
1.32″
 Max. weight on conveyor (lb)
440 lb
 Item width (inch)
0.8 – 7.9″
 Max. conveyor length (ft)
 100 ft
 Standard conveyor speed (ft/min)
 10 – 165 ft/min
 Chain weight (plain) (lb/ft)
0.81 lb/ft
 Max. item weight (lb)
33 lb
Manuals & Literature