Contact Us
Conveyor specialists are ready to help you find the right solution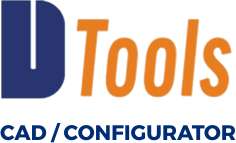 CONFIGURE A CONVEYOR
---
Benefits of 7600 AquaPruf Center Drive:
Specifications
Load: 20 lbs/square foot of belt (90 kg/m2)
Belt Widths: 6" (152 mm) to 60" (1,524 mm)
Lengths: 48" (1,219 mm) to 40' (12.2 m)
Belt speed: 328 ft/min maximum (100 m/min)
3.5" (89 mm) diameter drive roller with cast-on Urethane lagging
UHMW Wear strip bed plate
Continuous TIG welded 304 stainless steel frame
#4 Polish on all outside surfaces
Bearing material is 400 stainless steel
Bearing lubricant is H1 type FDA lubricant
FDA approved belting and plastic components
Note: Proper conveyor application, cleaning and sanitation is the responsibility of the end user.
When required Dorner can passivate conveyors or provide most materials in 316 or 316L stainless steel
Features & Benefits
Frame is designed with no horizontal surfaces for optimum cleaning.
Bearings are mounted in cast stainless steel housings for maximum performance in washdown environments.
Center Drives allow additional clearance on ends when needed. Unique tool-less construction for guarding and back bend rollers.
Belt tensioning mechanism uses Acme threads for easy cleaning and is externally mounted to the frame with adequate clearances for cleaning.
The tool-less tip up pulley allows conveyor end to be lifted easily for quick access to inside of conveyor for cleaning.
Conveyor is designed to withstand high pressure (100-1,500 psi) spray and chlorinated solutions.
Center drive roller is Cast-On Urethane Lagging for increased load capacity. Spindle has groove for V-guided belts for optimum performance.
Frame cut-outs (optional) are available to allow spraying the inside of the conveyor without lifting the belt.
Nose bar idler ends (optional) are available in 1/2″, 1″ & 1 7/8″ for small product transfers.
Belt lifters (optional) lift belt from wear strips / bed plate by simply pulling an external lever for fast access and effective cleaning.
Belt scraper (optional) removes build up and adjusts easily for each application. Features tool-less disassembly/ assembly for cleaning of parts.
Solid bed plate (optional) is stainless steel and locates on UHMW strips for delicate / fragile products.
Accessories
Manuals & Literature