Dorner Conveyors: Raising the Bar in Product Elevation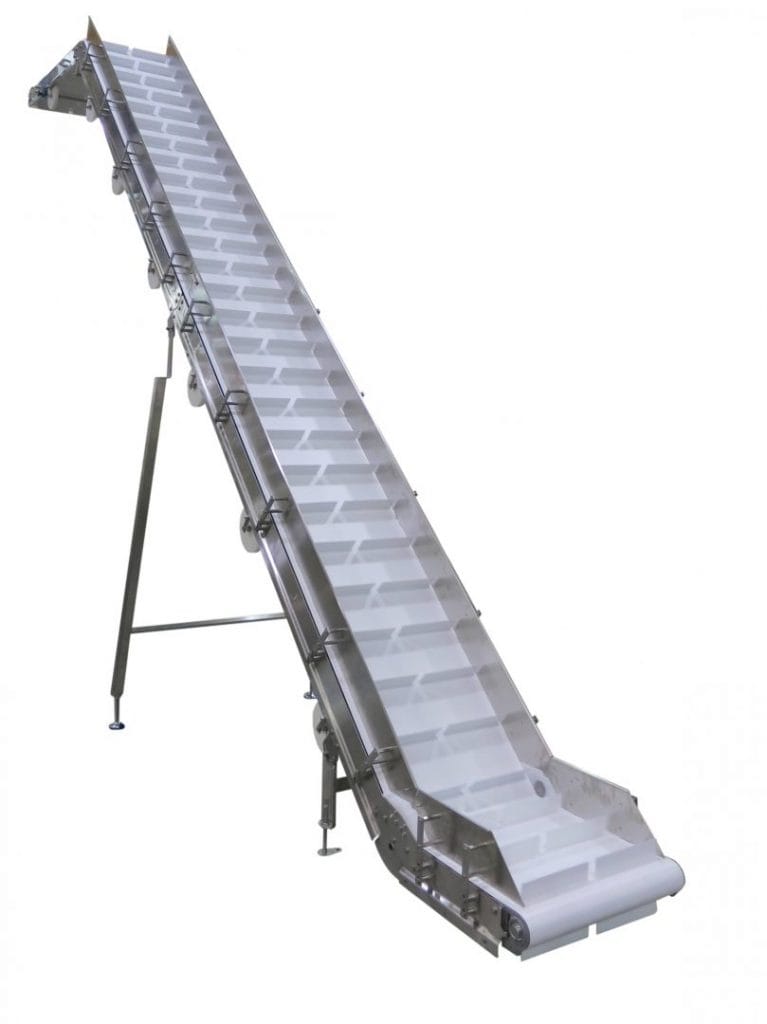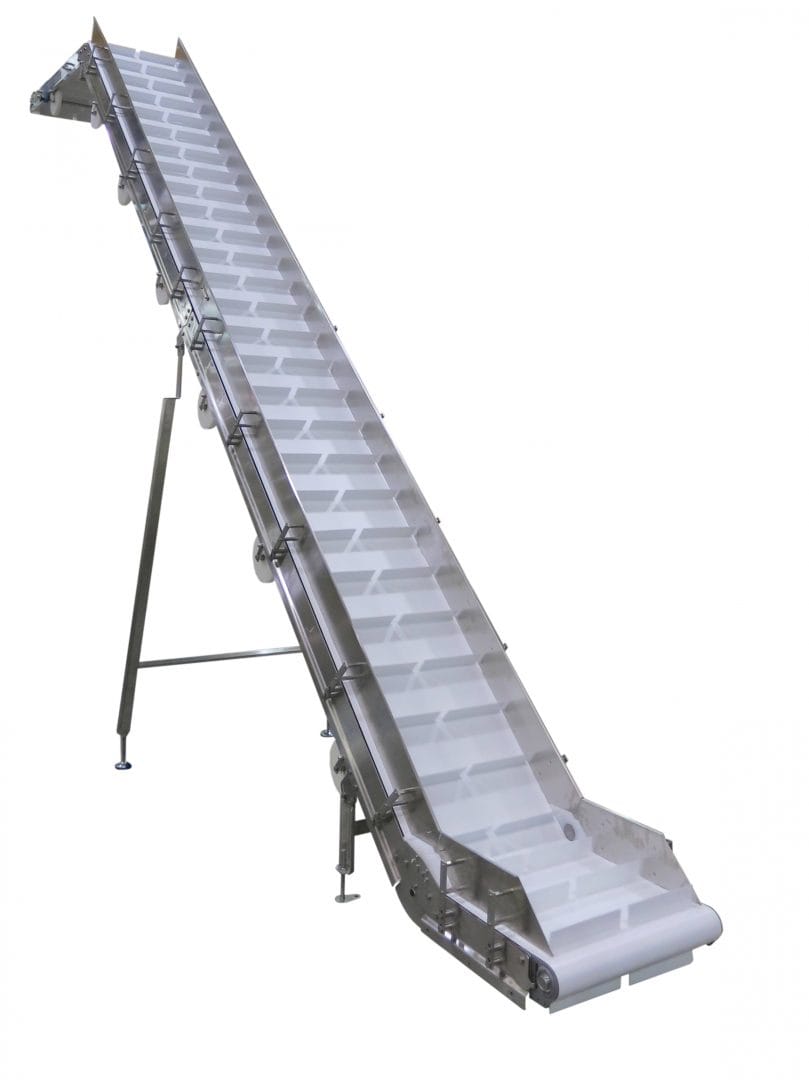 "Space is a premium." We hear it every day.
Gone are the days of expansive production facilities stretching far and wide; where getting from one side to another was a hike in itself. Today, plants are smaller and more streamlined to best use the available space to achieve maximum efficiencies. That often means moving product up or down in the manufacturing and packaging process.
Conveyor systems need to be robust to withstand 24/7 operation, yet agile and flexible to meet the challenging needs of modern manufacturing practices.
Dorner has been a pioneer in the development of conveyor platforms designed specifically for vertical elevation applications that are becoming more prevalent every day.
Z-Frame Conveyors
Perhaps the most well-known method for elevating product is the Z-Frame conveyor. As implied by its name, Z-Frame conveyors (also known as Dorner's LPZ Series) are designed with either one or two pivot points, resembling the angled points in the letter Z, to move product up or down along the conveyor.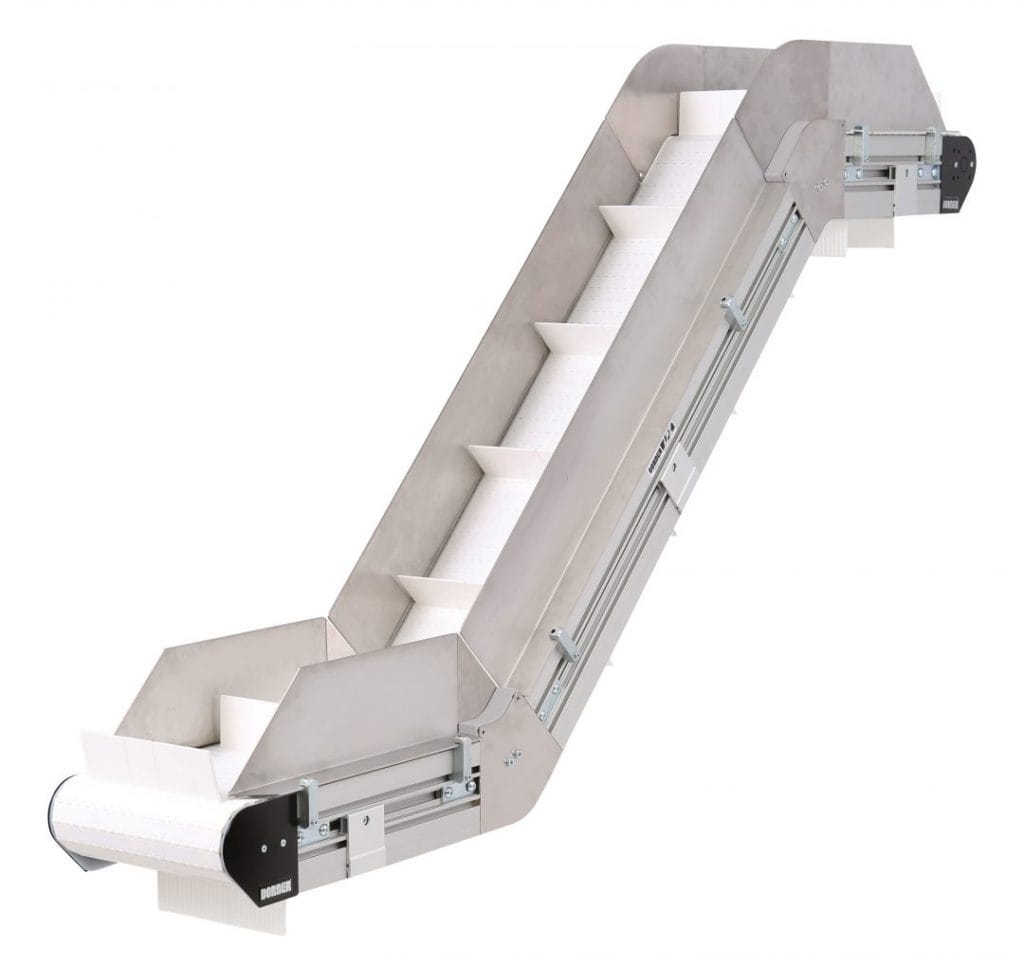 Z-Frame conveyors are an ideal solution for navigating obstacles within the product flow of production or simply opening up floor space. Often, the lack of space prohibits conveyors from going around an obstruction. Z-Frame conveyors can be pivoted at steep angles to move product up and over (or conversely down and under). Available in both aluminum and stainless steel frame styles, Z-Frame conveyors can use friction insert chains or various types of cleated belts to keep product in place during incline or decline.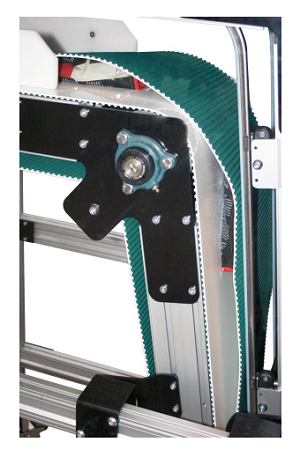 Belt over Belt Conveyors
There are some applications, such as moving flexible pouches, where cleated conveyors don't work as well for incline part movement. Flexible pouches tend to be more delicate and if the pouch lands incorrectly on a cleat, the bag could rip, leading to costly downtime to clean the conveyor as product loss. This is also the case with unevenly shaped, softer products that could easily be damaged by a cleat.
The best solution for these types of applications is a belt over belt conveyor. This design involves two flexible polyurethane belts that are oriented over the top of each other. As the product moves into position, it is gripped between the twin conveyor belts which creates a pocket to securely convey the product up or down. This method not only helps to reduce product loss, it also saves floor space while maintaining product orientation and spacing.
Flexible Chain Conveyors
Flexible chain conveyors are perfect for navigating obstacles as they can snake around machinery and other impediments by making tight turns and steep circular inclines. The FlexMove Helix and Alpine conveyors give customers the ability to move product up or down and around equipment to accommodate tight spaces.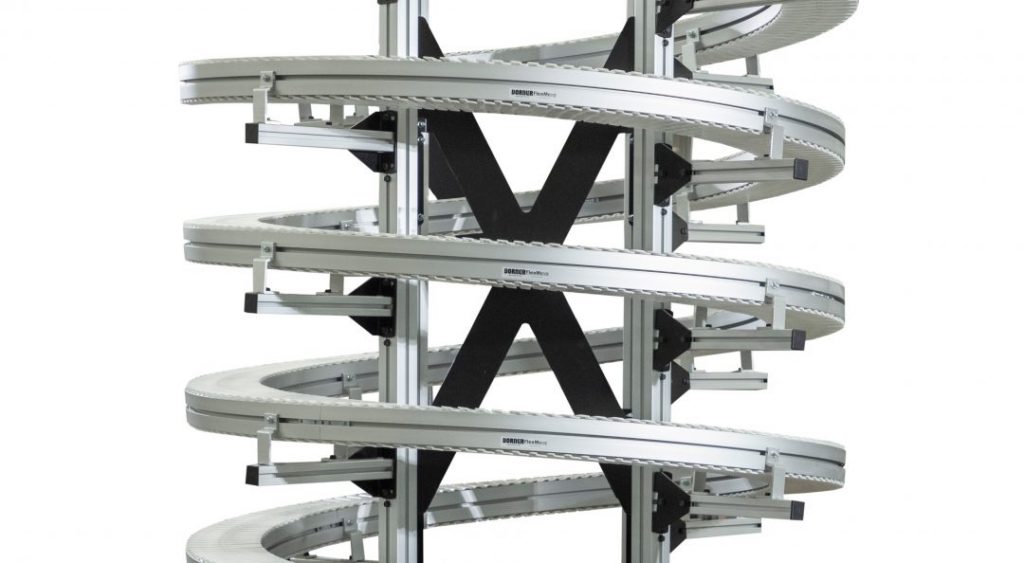 The FlexMove Helix is a compact spiral & helical curve, flexible chain conveyor that provides a unique design for greater flexibility in layout. With a small footprint, the FleXMove Helix maximizes valuable floor space. The custom infeed and outfeed lengths allow the conveyor to extend beyond spiral, reducing the number of conveyors required. Applications for the FlexMove Helix include accumulation, buffering, cooling product between processes or machines, and more!
The FlexMove Alpine is designed for long, continuous incline or decline runs with tight turns. It's also ideal for accumulating, buffering and cooling product between processes or machines.
Wedge Conveyors
Another similar solution that provides flexibility while maximizing space is a Wedge Elevator. Constructed with two parallel FlexMove conveyors utilizing a specialty rubber cleated chain, the conveyors grip the sides of the product to lift or lower it vertically.
FlexMove Wedge Elevators are ideal for saving footprint space and can be used to accommodate forklift traffic, walk-thru traffic, and machinery. Wedge Elevators can be used with products of various sizes and shapes including boxes, totes, and bottles.
Vertical Belt Technology
Some applications are definitely more challenging than others. Moving bulk products in 90° sanitary applications is one of them. Standard solutions include traditional bucket conveyors and corrugated sidewall conveyors, but maintenance issues, product loss, and cleaning can lead to downtime and frustrations. Dorner's AquaPruf Vertical Belt Technology (VBT) is combating those issues.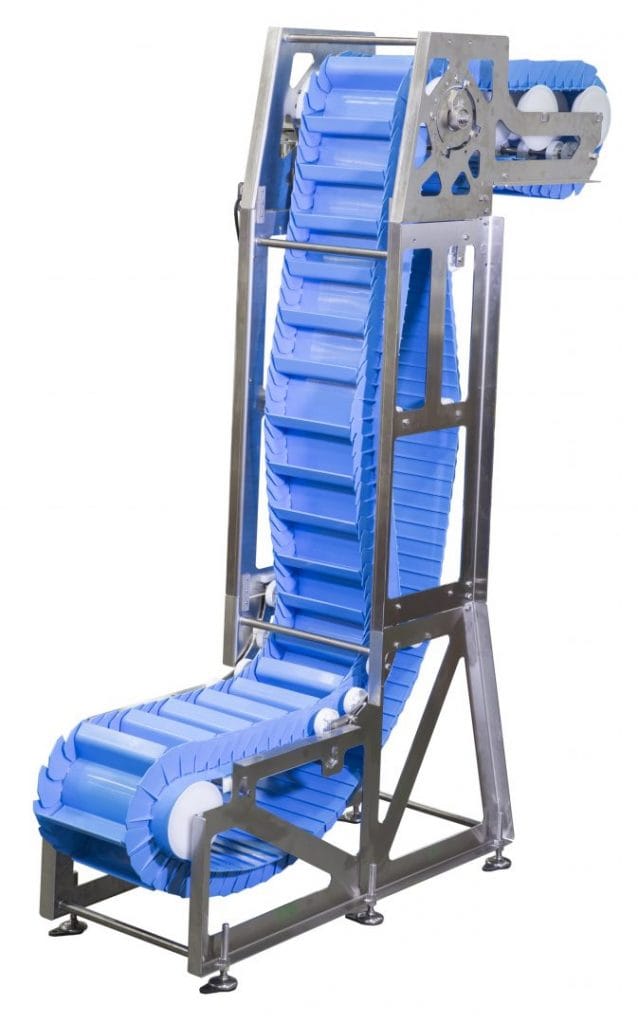 The key differentiator is the proprietary staggered sidewall belt. Not only does it provide more pocket capacity, but the self-releasing side walls improve product release and decrease product loss. Additionally, the conveyor features an open frame design for quick cleaning and more effective product changeover. It's ideal for elevating bulk products such as: vegetables, fruits/grains/nuts, popcorn, pet food, pharmaceuticals and small packages in applications such as: elevation for walk-thru, hopper feeding, weigh scale feeding, general bulk handling and sanitary environments.
Conclusion
Dorner designs and builds conveyor platforms specifically tailored for vertical elevation applications. Dorner applications engineers are experts in devising conveyor solutions for material handling applications. In fact, Dorner conveyors are operating in more than 1,200 different industries around the world. When you have product that needs to go up or down, it's not going to get there by itself. Let Dorner take your application to new heights by helping you design a conveyor system that will get your product where it needs to be fast
and efficiently.