Safety is Our Highest Priority
Download our free infographic and discover how Dorner can help your business grow and pivot quickly to meet surging product, customer, and employee needs.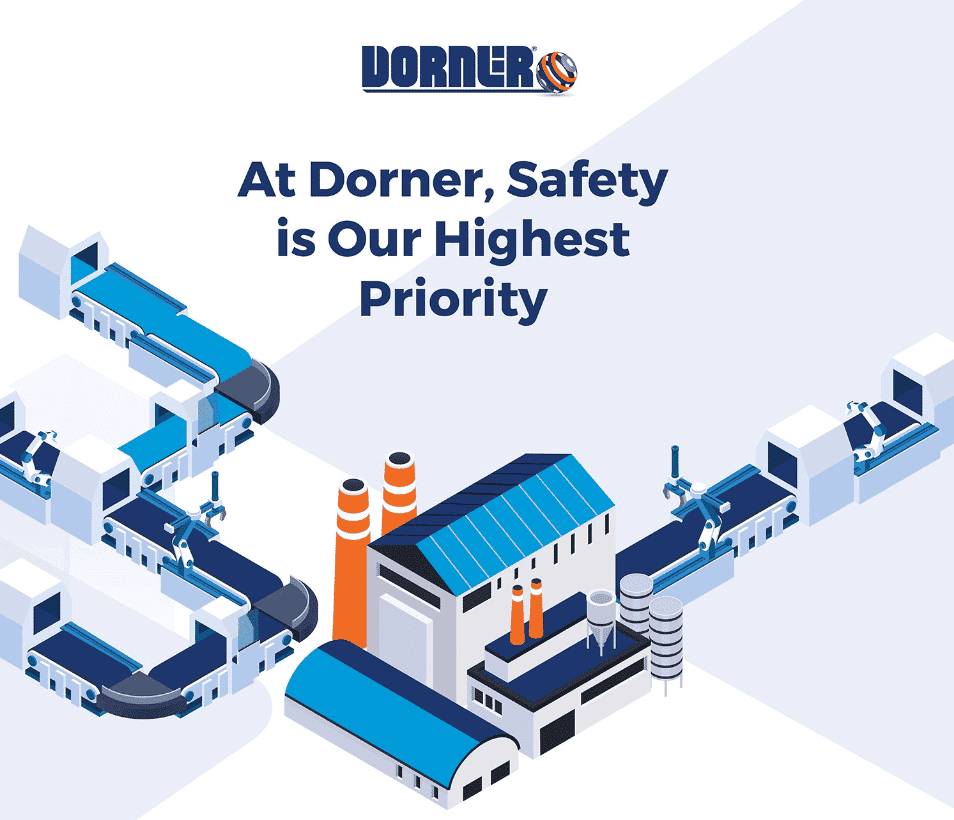 Access Safety is Our Highest Priority Infographic
Conveyor Solutions for Peak Safety
Dorner is committed to providing safe, quality conveyor equipment for any operation. With new risks for processing employees due to COVID-19, safety is now more important than ever. It is equally important to have processing equipment that allows you to keep your operation running safely.
When we say safety we mean it. Our conveyors are specially engineered with your product, customers, and employees' welfare in mind. That's why Dorner has, and always will design our conveyors to be safe, efficient, and durable.
If your business needs to grow or pivot quickly, download your copy of Safety is Our Highest Priority infographic and discover our range of conveyor solutions that enable you to increase safety and maximize production, while cultivating the same level of excellence you desire for all of your products.