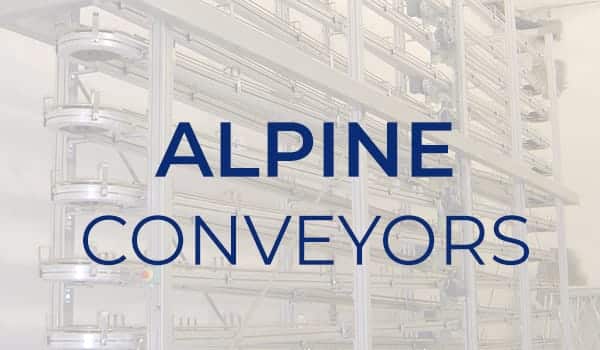 In most facilities, space is a premium, and conveyor location is often dependent on machinery and facility design.
Dorner's Alpine Conveyors are commonly used as an accumulation or elevating buffer zones between machines or as a process step for cooling or drying. They can also be used for line balancing or product changeover purposes.
Alpines can be configured as an elevating/lowering system with a single or double serpentine configuration. Uses include an in-line accumulator with entry and exit at different levels, or an in-line or off-line accumulator with entry and exit at the same level. See below for additional application possibilities.
.
Possible Applications for Alpine Conveyors:
Product buffering during machine maintenance
Use of vertical space when there is not enough floor space to accumulate more product
Product movement at different levels
Downstream product flow avoiding a bottleneck in your process
Drying, cooling & curing time
Product being produced needs more time for process or testing
Product cycling/batching or to store product while another is being dispatched
Reduce the forces working on a product when accumulating
Serves as a walk thru/line access for product to divert onto