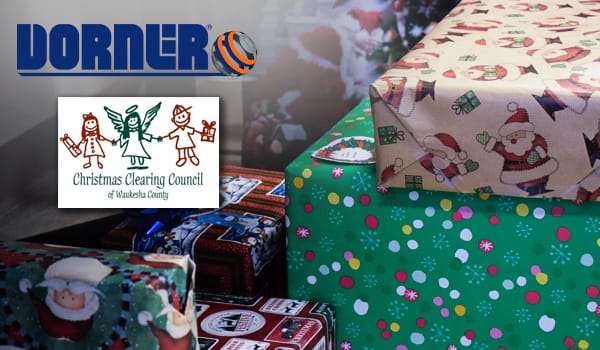 For the tenth consecutive year, Dorner has partnered with the Christmas Clearing House of Waukesha County to support local families during the holidays.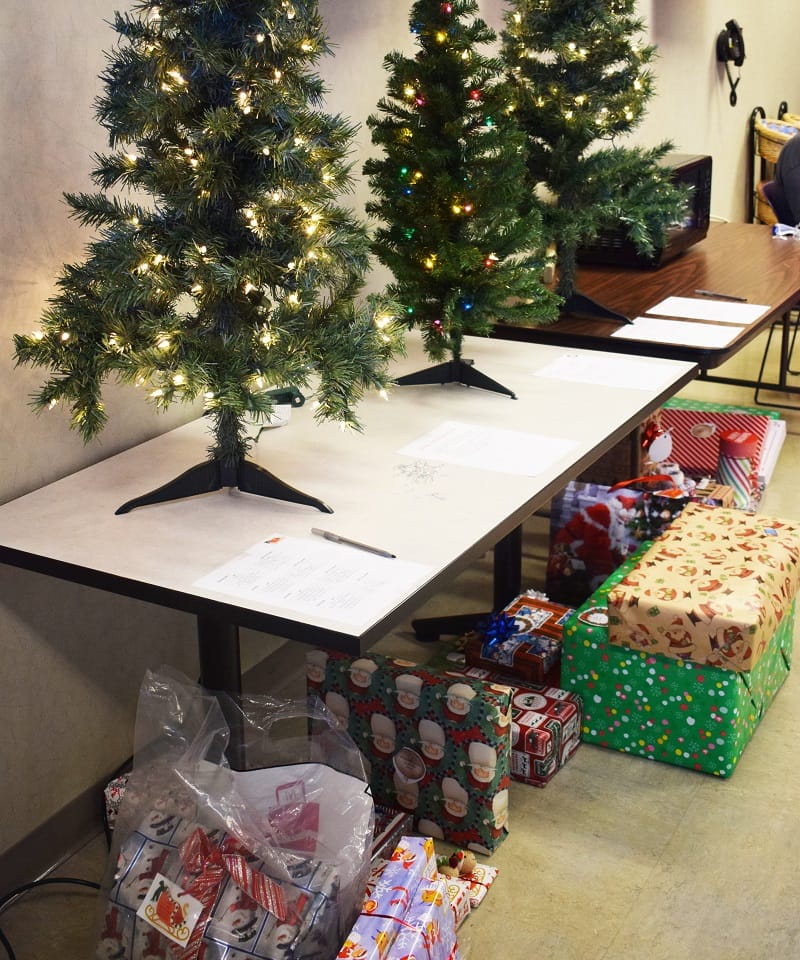 This year, Dorner was matched with 5 families and had the honor of helping to provide gifts for 16 children.
In addition to the donation of presents by Dorner employees, the company held a holiday auction with the proceeds being donated to the CCC.
Dorner's efforts this year raised over $500 and donated 74 gifts.
Changes in 2020
Things were a little different this year though due to COVID-19. Dorner's office employees are working remotely and social distancing and safety precautions are in place for manufacturing personnel.
So to keep everyone safe, the Dorner annual holiday event was held virtually. Employees picked up their lunches and door prize winners prize were streamed online. After collecting the CCC gifts, members of Dorner holiday team delivered the gifts to the local families.
Dorner's CCC Coordinator
This was Callie Maurice's seventh year helping Dorner and the CCC coordinate.
"Every child deserves to have a gift to open on Christmas Day and Dorner is proud to partner with the Christmas Clearing Council of Waukesha County to help make that possible" commented Maurice.
"Although our holiday celebration was a little different this year, our team was able to find a new way to come together and support these local families during the holiday season; it's truly wonderful."
Christmas Clearing Council
The Christmas Clearing Council of Waukesha County promotes and coordinates giving to families in need during the holiday season.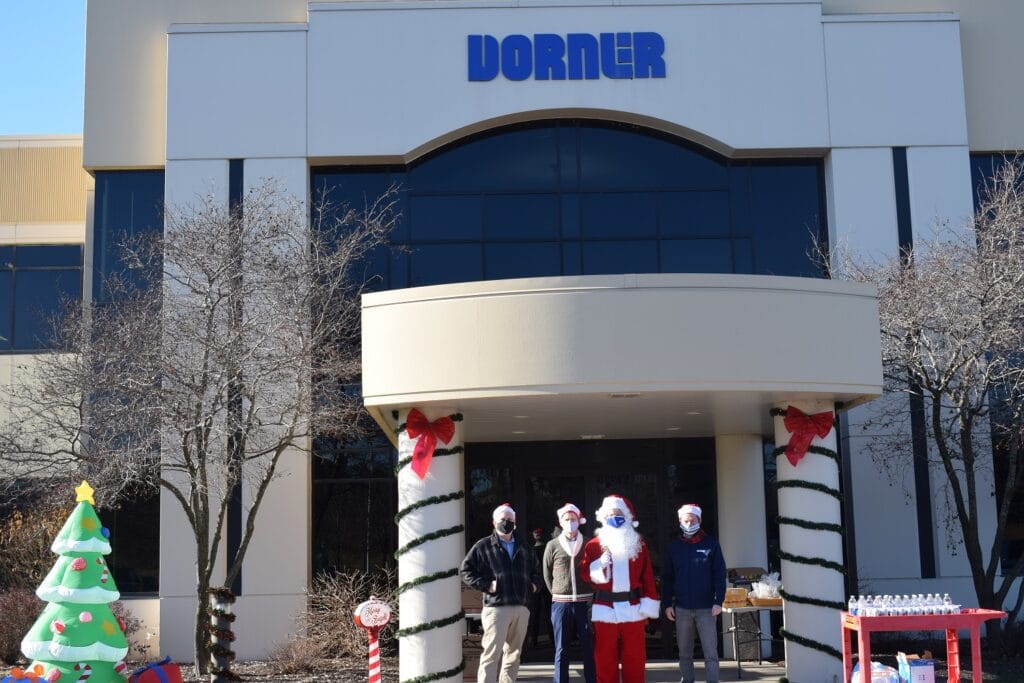 They provide a clearinghouse that matches these families with area groups, families, businesses, and individuals who wish to help people less fortunate on a person-to-person basis.
In 2019 the CCC of Waukesha County coordinated giving to more than 1,900 families and 4,300 children in Waukesha County.
For more information on the CCC of Waukesha County, or to donate visit https://www.christmasclearingcouncil.org/how-to-help.html