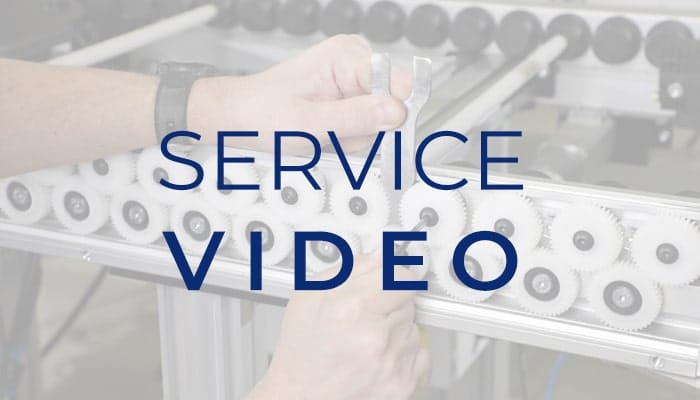 ERT250 Conveyors
Dorner's ERT250 Conveyor is the latest advancement in pallet and tray handling conveyance. This new type of conveyor provides low back pressure accumulation, non-contact zoning and conventional transport, all without a belt! It features a clean, open roller design and is ideal for assembly automation and cleanroom applications*.
Learn more about Dorner's ERT250 Conveyor.
ERT250 Installation and Maintenance Tasks
This video shows how to:
Attaching Stands
Connecting Corner Conveyors
Side Cover removal and Installation
Drive Shaft Relocation
Lower Gear Replacement
Slip Roller Replacement
Motor Relocation
Motor Idler Gear Replacement and Motor Replacement
For more information, please refer to the service manual.
*To verify clean room requirements, an unloaded base conveyor was tested and did not generate particulate that would be beyond the specified standards. However, the verification does not provide assurance that any or all applications will meet this requirement. Application testing is recommended to ensure clean room standards are being met. Dorner takes no responsibility in the clean room performance of the final conveyor or application.