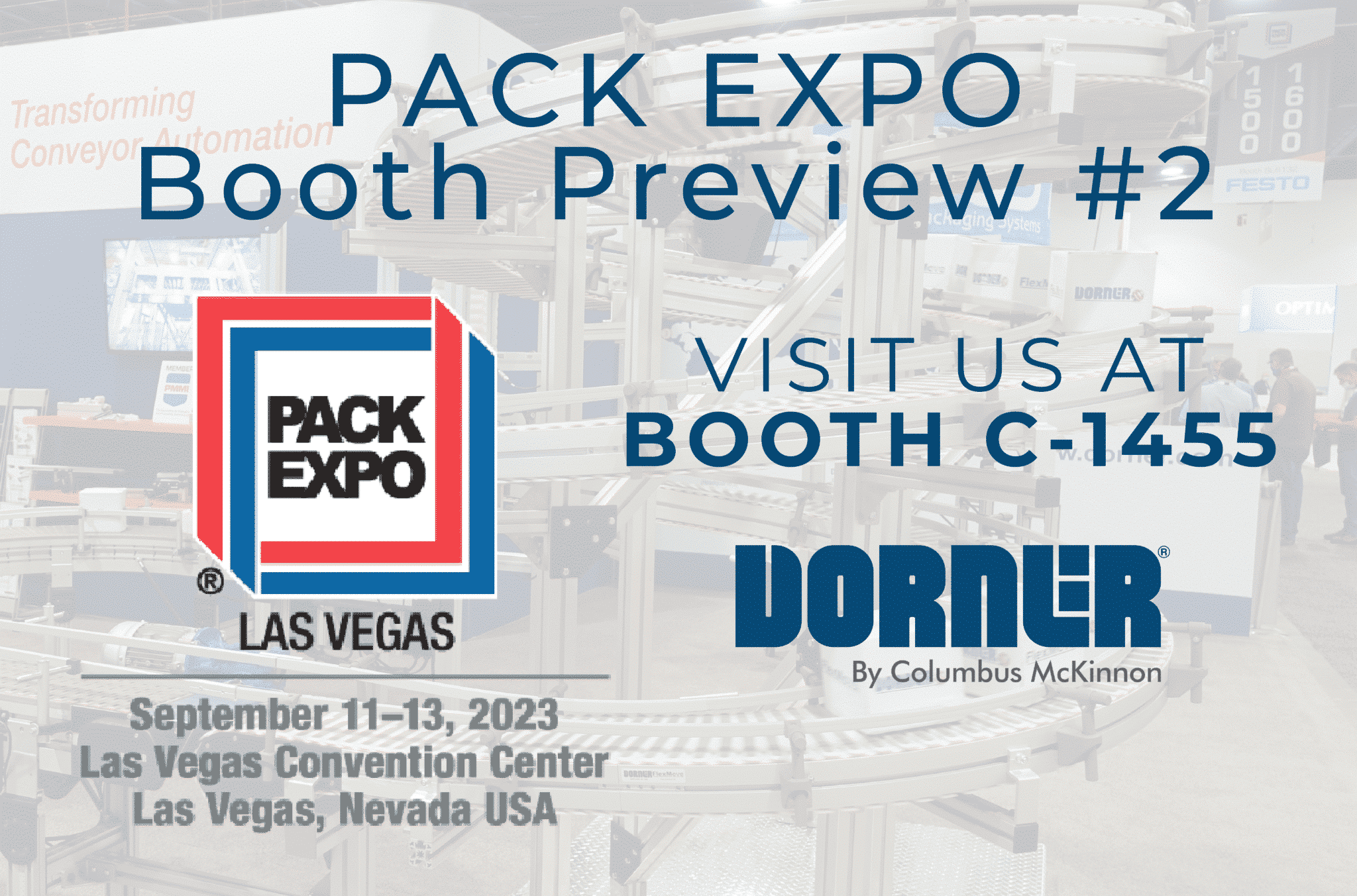 The showcase at Pack Expo highlights the collaboration between Columbus McKinnon's brands, Dorner and Garvey. The centerpiece of this exhibit is a remarkable conveyor loop featuring their inaugural joint venture, the AquaGard GT. This conveyor system has been meticulously designed and crafted to address the needs of accumulation-type applications, thereby preventing bottlenecks in various industries such as packaging, bottling, dry food processing, and part handling. The AquaGard GT plays a crucial role in maintaining smooth and efficient workflow in these industries.
Key Features of the AquaGard GT
Materials and Hygiene
The AquaGard GT is constructed using premium materials. All components, except for the motors, are crafted from either stainless steel or FDA-approved plastics. This choice of materials is particularly suitable for environments that require regular wipe-downs or occasional washdowns of the conveyor. This ensures both longevity and hygiene compliance.
Accumulation Prevention
The conveyor's design focuses on preventing accumulation-related issues, which can lead to production slowdowns. By facilitating continuous movement, the AquaGard GT effectively eliminates bottlenecks and enhances overall efficiency in production processes.
Integration and Efficiency
The AquaGard GT comes equipped with several innovative features that distinguish it from in-house machine-built conveyors. Notable among these are powered transfer units, flush side tails, and pre-engineered transfer modules. These features are carefully engineered to enhance the conveyor's efficiency and optimize its performance.
Competitive Pricing and Quick Delivery
Despite its advanced features and capabilities, the AquaGard GT remains competitively priced. Moreover, its short 10-day lead time ensures that businesses can integrate this conveyor system into their operations swiftly, minimizing downtime and maximizing productivity gains.
The AquaGard GT serves as the critical infeed and outfeed component for the loop, connecting to both the Infinity™ and Bi-Flow™ accumulation tables from Garvey. These tables offer distinct advantages in managing product flow.
Garvey Infinity™ Accumulation Table
The Infinity Accumulation Table utilizes Garvey's patented technology to accumulate and sort unstable products rapidly. It can organize products into single or multi-lane configurations, ensuring efficient sorting and delivery for further processing.
Garvey Bi-Flow™ Accumulation Table
The Bi-Flow table employs opposing conveyor movement to create a buffer space for product accumulation. This intelligent design optimizes the use of space while effectively handling accumulation requirements.
Connecting all these components is Dorner's FlexMove conveyor technology. These conveyors are designed to maximize available space, thereby allowing for increased throughput and improved product quality during transportation.
FlexMove Conveyor Systems
The showcase also incorporates Dorner's FlexMove Helix, a compact spiral and helical curve conveyor. This unique system offers multiple benefits, including accumulation, buffering, and cooling of products between processes or machines. As products are elevated using the Helix, the FlexMove Wedge Elevator takes over. This elevator ensures careful transportation of each product back down and seamless transfer onto a FlexMove conveyor line, allowing the product to journey through the loop once more.
Visit the Dorner-Garvey Booth at Pack Expo
The combined Dorner and Garvey showcase at Pack Expo demonstrates innovative solutions for efficient product handling and flow management across industries, showcasing how the AquaGard GT, along with other advanced technologies, contribute to enhanced productivity and streamlined processes.
Visit our conveyor experts at Pack Expo Las Vegas, September 11-13 at booth C-1455. Use code: 33R73 for a discount at registration!