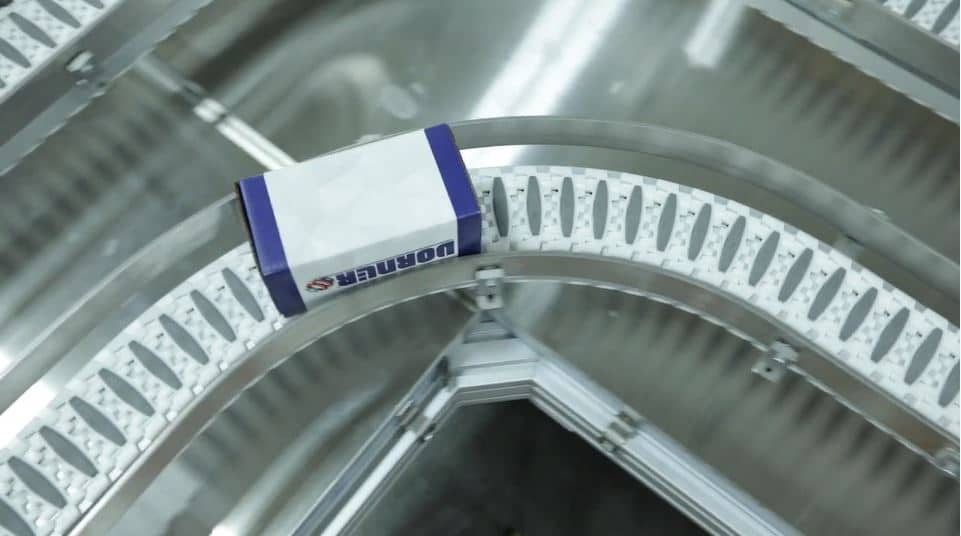 Dorner's FlexMove line of conveyors are known for their long runs, inclines and declines and multiple curves per conveyor. This recent packaging application is a great example of all of those qualities.
Take a look at the video below to see how the customer was able to transport their product overhead and out of the way of other machinery and equipment.
FlexMove Packaging Application
Benefits of FlexMove Conveyors:
Powered transfers allow for smooth end transfers for products as small as 3″ in diameter
Unique, compact weighted take up is designed to prevent catenary sag and eliminate potential pinch points for safety
Variety of chain options for different applications
Optional top running loop features a patented top running drive design for added strength, flexibility and load capacities
Contact us today to find the right FlexMove conveyor for your application.