Edge Roller Conveyor Technology
What is it?
How does it work?
Where is it used?
Download our free eBook to discover the design, functionality, and benefits of Dorner's ERT250 Conveyor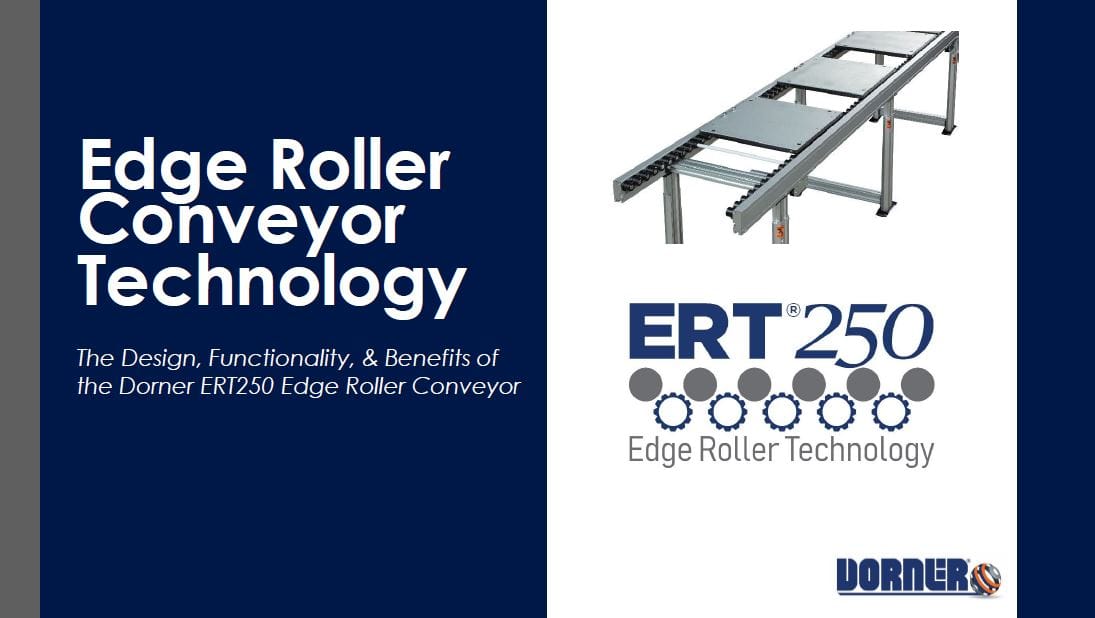 Access Edge Roller Conveyor Technology eBook
When deciding between a belt conveyor and an edge roller conveyor, application will dictate which conveyor is best. However, many key features of the Edge Roller Technology is what elevates it above the competition.
This eBook is an indispensable guide about the design, functionality, and benefits of the Dorner ERT250 Edge Roller Conveyor. Inside you will find:
Where the ERT250 is used

Product specifications

How this new technology is different

The benefits of Linear Gearbox Technology

Automation modules and capabilities

Reconfigurability of drive shaft, gearmotor and gears

The difference between Zone Rollers and Slip Rollers