Medium to Large Part Handling Conveyors
Dorner is the world's leading manufacturer for medium and large part handling conveyors, offering high-quality conveyors that can assist with medium and large parts. Dorner offers an extensive range of medium to large part handling conveys that can fit a variety of spaces and areas, and Dorner conveyors offer precise material handling.
Features of Medium to Large Part Handling Conveyors
Dorner medium to large part handling conveyors offer crucial features for manufacturers
Able to fit in a variety of areas
Easy integration with machinery and other equipment
Innovative designs
Ideal for a wide variety of applications
Easy to assemble and disassemble

Dorner's Medium to Large Part Handling Conveyor Options
Dorner's industry-leading medium to large part handling conveyor options are high-quality and innovative. We offer conveyors that range across price points to ensure that you will find something that fits your unique requirements and budget.
FlexMove conveyors can accommodate virtually any type of material handling application across different industries. FlexMove conveyors are best for part handling, transfers, packaging, and buffering and much, much more.
FlexMove conveyors have specific features that make it one of the top choices for transport, such as a flexible chain with cleats, rollers, friction pads, steel top, anti-static and fabric belts.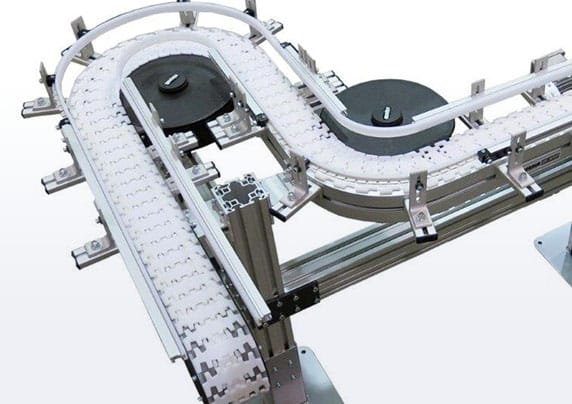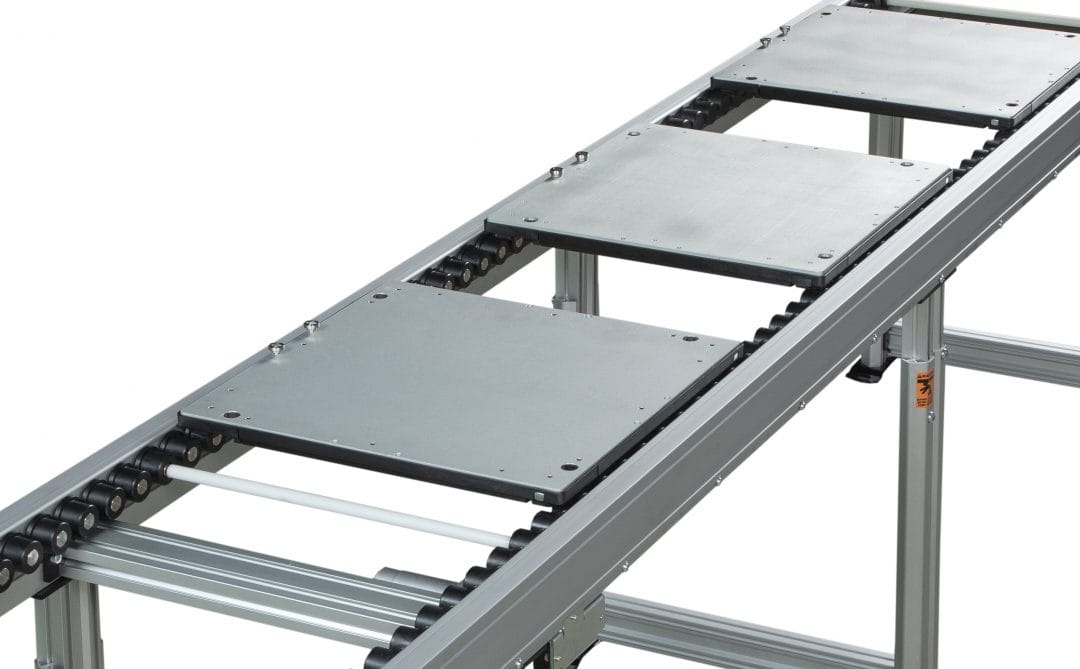 The ERT250 has fast become a go-to for pallet and tray handling because of its features and ease of use due to its Edge Roller Technology.
The ERT250 features technology that allows for low back pressure accumulation, non-contact zoning, and conventional transport without the use of a belt. It also features a clean, open roller design that is suitable for assembly automation and cleanroom application.
The 3200 series are part handling conveyors that can be used for simple or complex manufacturing needs that require precision across various industries.
The 3200 series can be used without causing unnecessary delays and downtime due to features such as quick belt changing. It is best used for positioning, parts handling, and automated and manual assembly among other uses.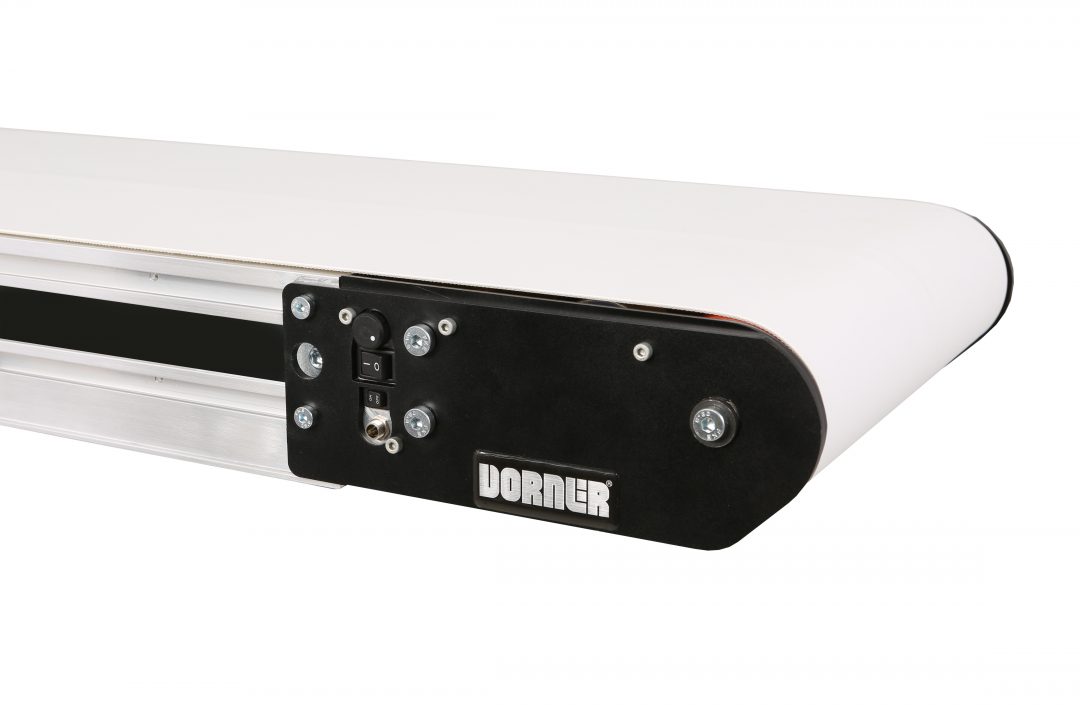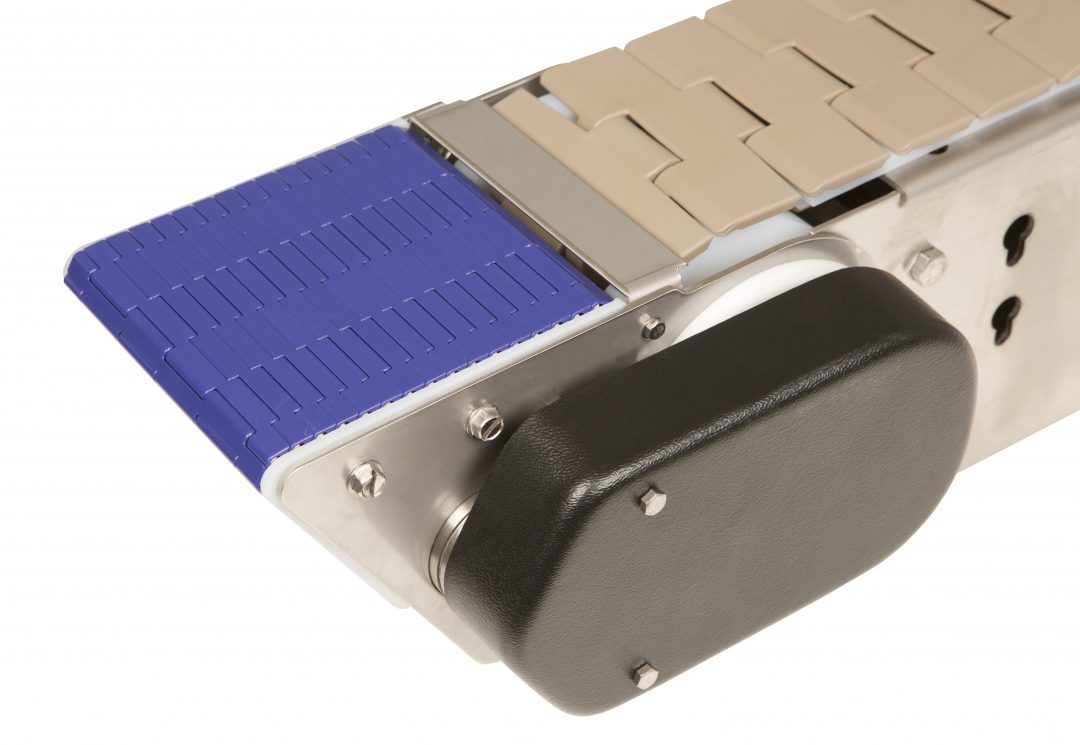 The AquaGard 7100 is a stainless steel flexible chain conveyor that can be used in various industries. Best used for packaging, bottling, dry food processing, part handling, long lengths, accumulation and buffering, the AquaGard 7100 has innovative transfer options as well.
Some of the key features of the AquaGard7100 include long conveyor runs, fast belt speeds, options for inclines and declines, a compact drive module and high-quality components.
The AquaGard 7350 is a stainless steel conveyor featuring an open design with minimal horizontal surfaces, with ruggedness and durability to withstand material handling. The unique chain design virtually eliminates friction, thereby providing capacity for up to 4 curves on a single conveyor​.
The AquaGard 7350 has been designed and manufactured to food equipment standards and is available in straights, curves or Z-Frame configurations depending on your needs.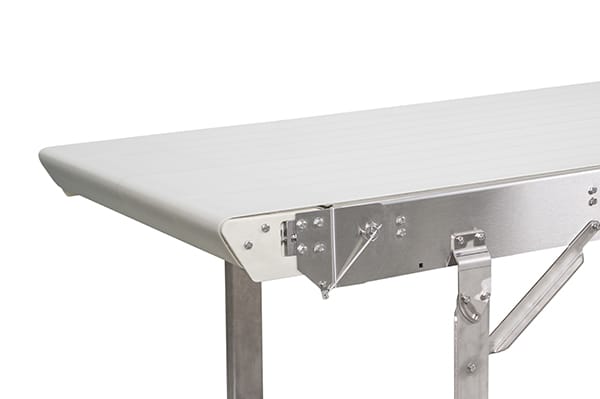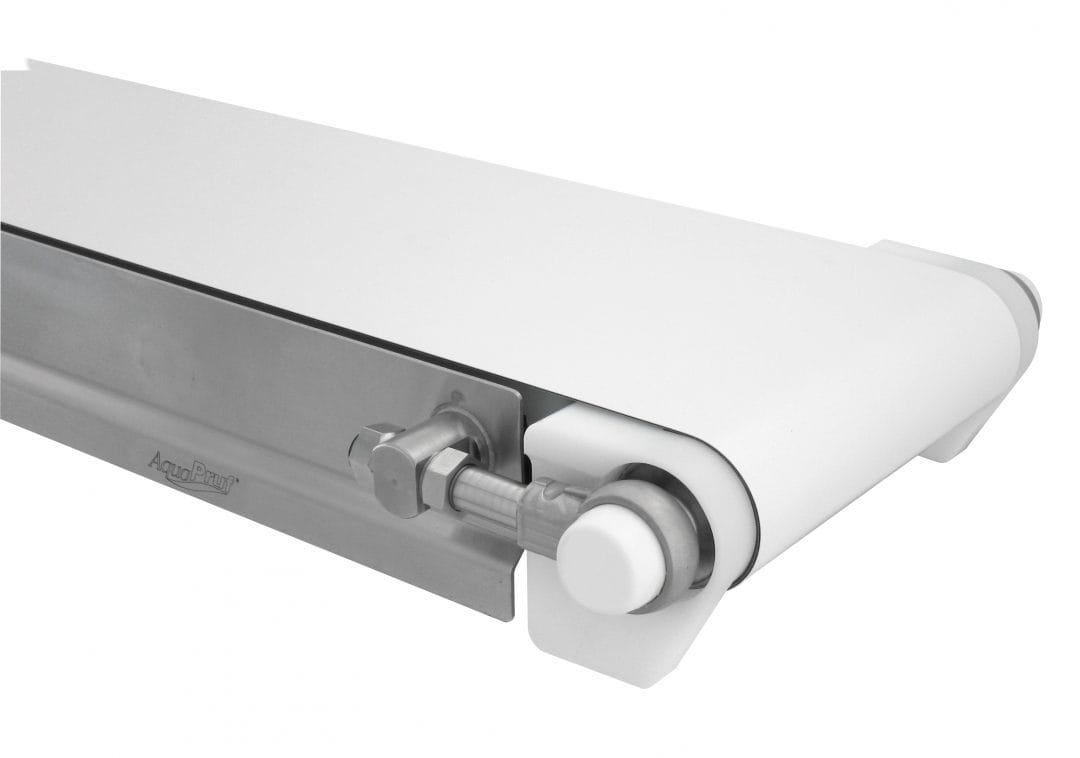 The AquaPruf series are food handling conveyors designed for fast and effective sanitation and protection from contamination. The AquaPruf series of conveyors are made from welded stainless steel, plastic chain and belts and provide safety and hygiene across food processing, pharmaceuticals, and manufacturing.
The AquaPruf series of part handling conveyors are flexible and can handle large and small loads. The conveyors can be disassembled in less than 2 minutes without tools for effective sanitation with less downtime, making cleaning easier.
Medium to Large Part Handling Conveyor Applications For Specific Industries
Medium to large part handling conveyors can be used across industries and sectors for safe, effective, and fast handling. Industries that benefit from material handling conveyors and part handling conveyors include general product handling, food processing, robotics and automation, packaging, as well as pharmaceutical and medical companies.

ERT250
FlexMove
Pallet System Conveyors

3200 Series

FlexMove

Pallet System Conveyors

FlexMove

3200 Series

Pallet System Conveyors

AquaPruf Series

Pallet System Conveyors

FlexMove
Common Questions About Medium to Large Part Handling Conveyors