FlexMove Conveyors

Contact Us
Conveyor specialists are ready to help you find the right solution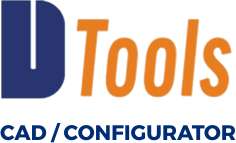 CONFIGURE A CONVEYOR
---
FlexMove: Flexible Conveyor Systems for Compact Efficiency
If you are looking for a high quality flexible conveyor system, the FlexMove offers superior efficiency and productivity for virtually any application. This model is one of the best flex conveyor systems on the market.
Benefits of FlexMove Conveyor
This flexible powered conveyor offers a flexible, high-performance conveying solution that is easy to configure and reconfigure. Suited for tight spaces, elevation needs, long lengths, and more, the FlexMove flexible conveyor belt system is a versatile option designed to help you maximize your efficiency.
Additional benefits include:
Powered transfers allow for smooth end transfers for products as small as 3″ in diameter
Unique, compact weighted take up is designed to prevent catenary sag and eliminate potential pinch points for safety
Optional top running loop features a patented top running drive design for added strength, flexibility and load capacities
Lengths: 0.6 m to 30 m (2 ft to 98 ft)
Loads & Speeds:
Up to 272 kg (600 lbs)

Up to 76 mpm (250 fpm)
Applications:
Part Handling
Transfers
Tight Spaces
Assembly Automation
Packaging
Machine Conveyance
Elevation Changes
Accumulation
Buffering
Complex Configurations
Long Lengths
Curves, Jogs, Incline, Decline
Optional Features for FlexMove Flexible Conveyor Systems
In addition to the modules available for your FlexMove conveyor, we also offer a number of customizations for the flex conveyor belt, such as:
Flexible chain with cleats
Rollers
Friction pads
Steel top
Anti-static
Fabric belts
Advantages of Integrating Flexible Material Handling Solutions
Adding a flexible conveyor like the FlexMove to your operations presents numerous advantages to your productivity and your bottom line.
Space-Saving
One of the most prominent advantages of integrating flex conveyor systems into your line entails saving space. We know that space is the ultimate premium in any facility, so any opportunity to help you save space without compromising your productivity is worthwhile.
With the FlexMove, you can use horizontal and vertical conveying with a sleek, compact design geared toward maximizing the space you have available.
Efficient
This flexible conveyor belt is designed to promote efficiency, not only in its use of space but in its relation to other processes and your productivity. With customizations available to suit your operational needs, the FlexMove can help you improve the efficiency of operations such as:
Diverging
Sorting
Merging
Accumulation
Indexing
Inspection
Versatile
A flex conveyor like the FlexMove can be used in a variety of industries and applications. Depending on the needs of your operation, we can customize your flex conveyor system with various modules that clean, bend, merge, divert, and more.
Productivity-Boosting
Adding flexible conveyor belts to your facility can help you save space, improve pinch point safety, promote efficiency, and improve your overall productivity. If you are looking to optimize your operations in an efficient, effective way, a FlexMove conveyor belt may be worth considering.
FlexMove Conveyor Repairs and Replacements
In the event that your conveyor system needs repairs or replacement parts, you can contact us to get more information about the best flex conveyor parts for your system. We will help locate replacement parts, and we also offer repair services in-house for quality assurance.
Models
With a FlexMove flexible conveyor system from Dorner, you will have different options to customize the system to suit your needs and limitations. We offer different modules for this powered flexible conveyor to ensure optimal performance for your specific products, applications, and production requirements.
Manuals & Literature
Looking for Service Manuals? Search for Service Manuals by part number or product type HERE.