Dorner's AquaGard, Stainless Steel product line is designed to exceed industry standards, customer demands and is now better than ever.
Equipped with the most advanced modular curve chain in the market, the AquaGard 7350 V2 Series features a sleek and durable frame design with minimal horizontal surfaces as well as a tip-up tail option for easy maintenance, fast cleaning, and minimized downtime.
AquaGard 7350 Series Conveyors have gone through testing and certification and meet BISSC standards and design requirements for conveyors section of ANSI/ASB/Z50.2-2015.
Contact Dorner for a copy of the certification.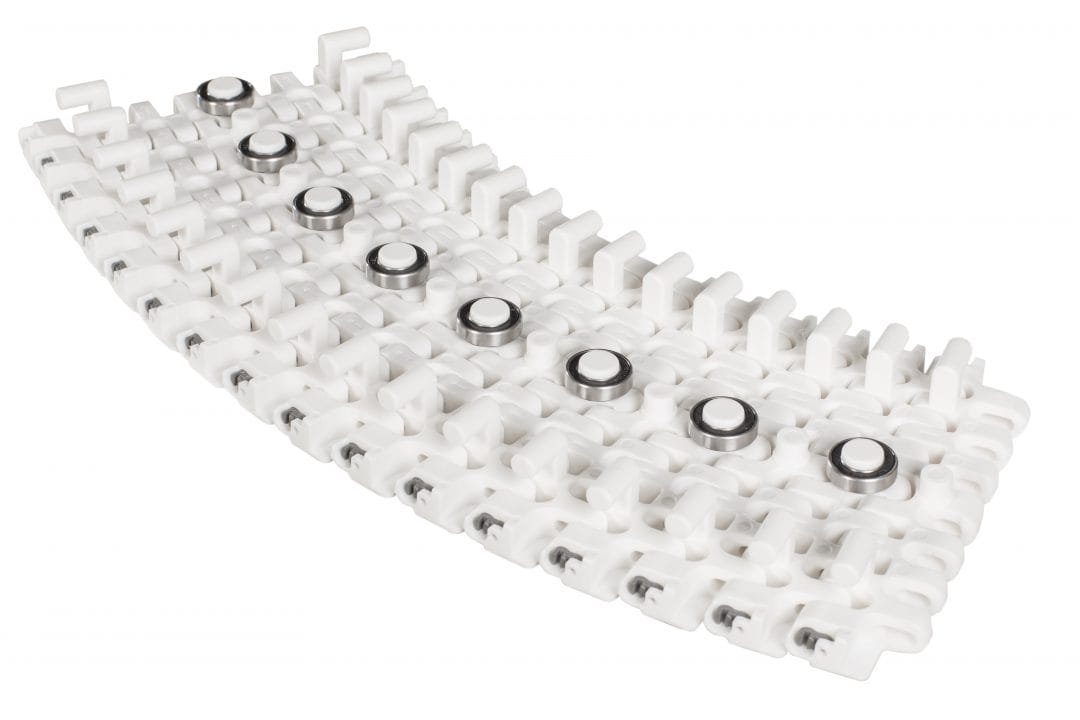 INNOVATIVE CHAIN DESIGN
Safest Chain in the Industry! The only side-flexing modular belt in North American that meets the new International Standard for maximum 4mm opening.
The advanced bearing design provides smooth and
quiet running operation for optimal performance.
The robust design allows for up to 4 curves on a single conveyor maximizing space and costs.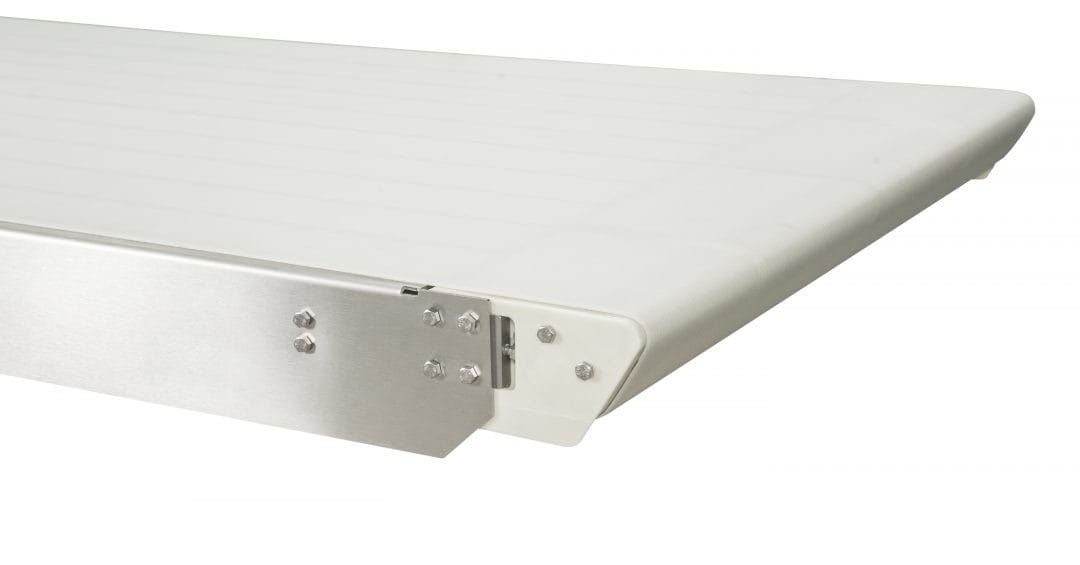 INNOVATIVE CHAIN DESIGN
Nose bar transfer option for smooth transfer of small products.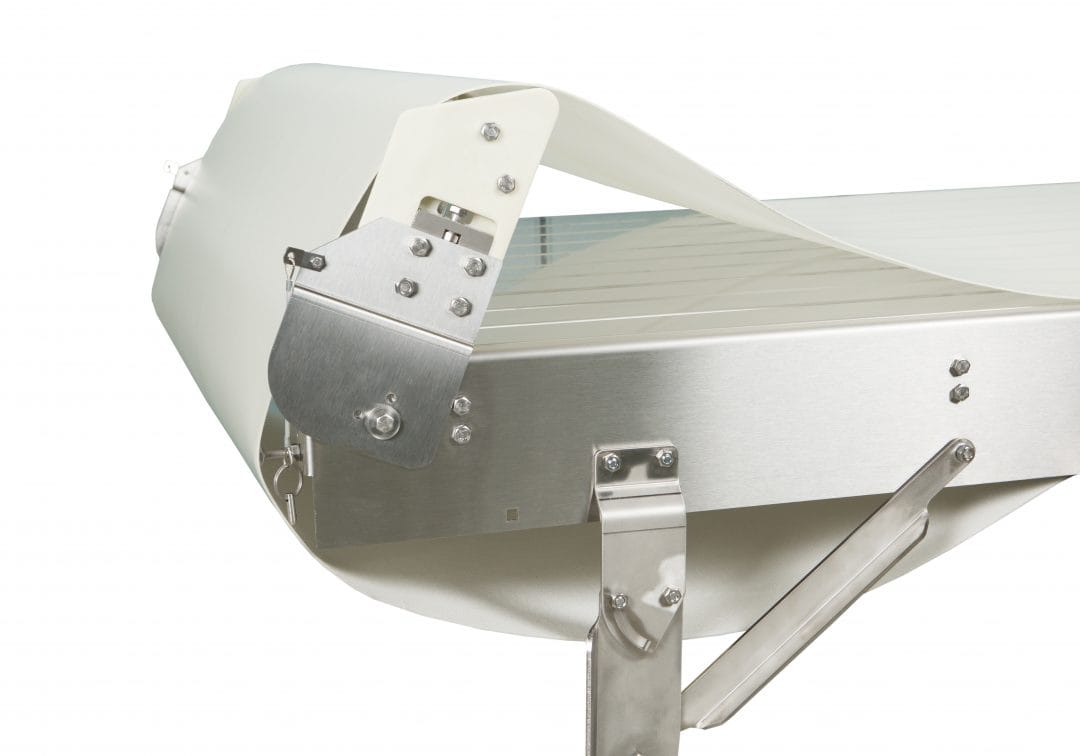 TIP-UP TAILS
Tip-up tails provide quick access to the inside of the conveyor for cleaning and maintenance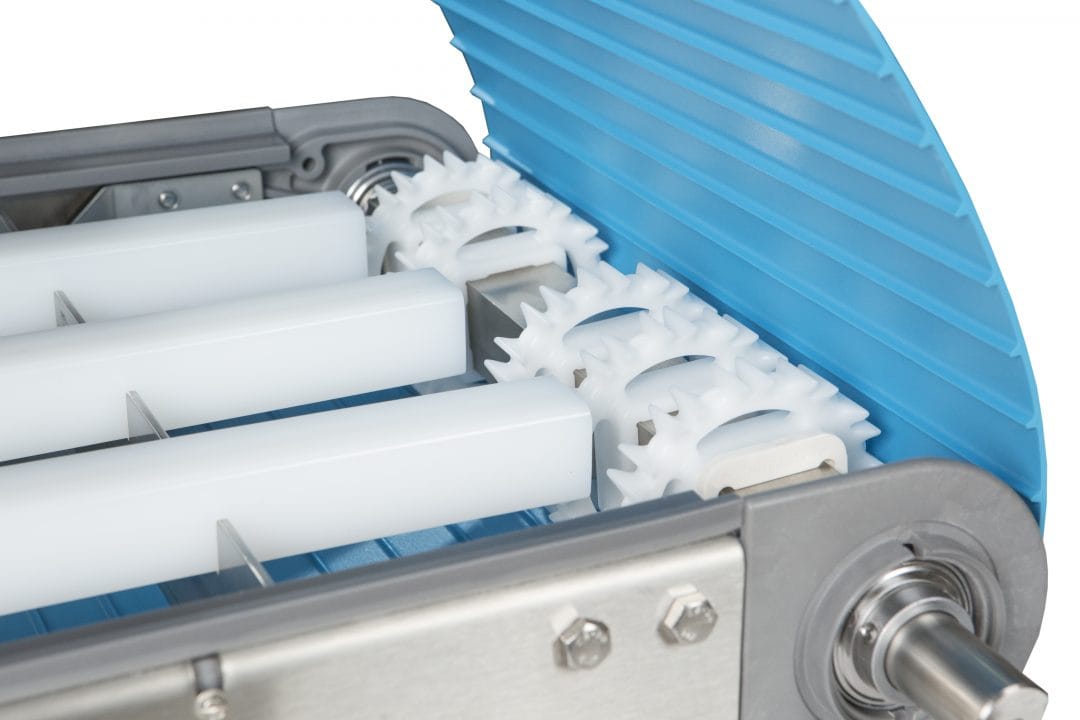 POSITIVE DRIVE
New positive drive belt option provides reliable belt tacking in wet applications.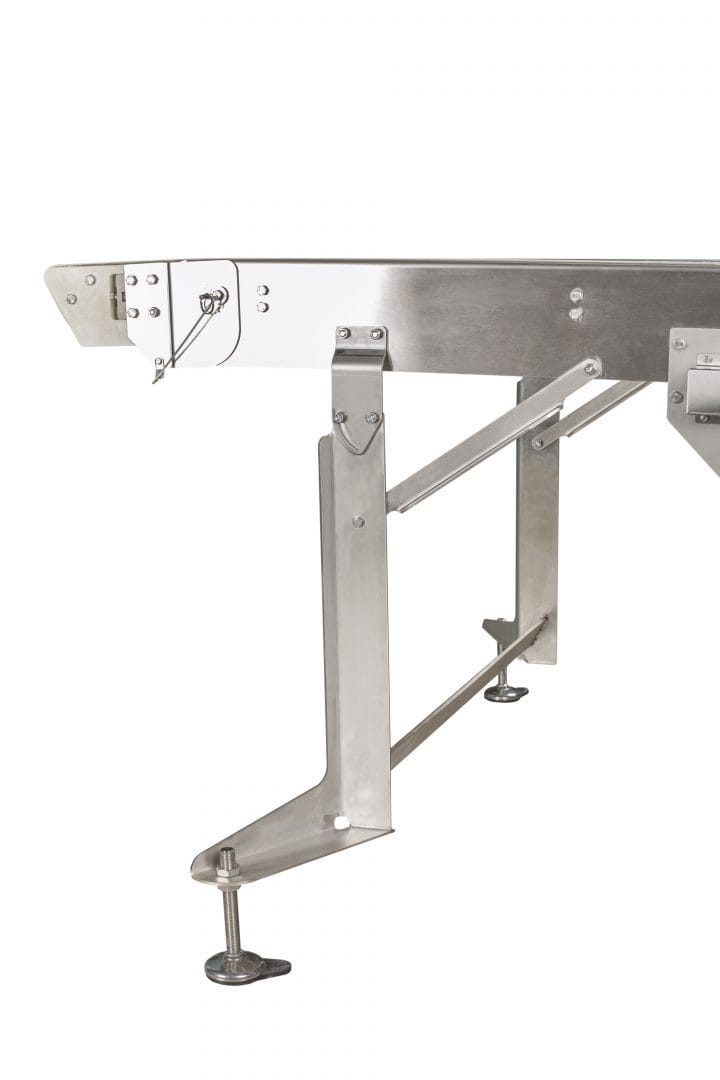 STAINLESS STEEL FRAME
304 Stainless Steel frame features an open design with minimal horizontal surfaces.
7350 Series Specifications
Belted, Cleated Belt, Modular Belt, Modular Cleated Belt Models, and Positive Drive Options
Loads up to 341 kg (750 lbs)
Widths: 152 mm (6 in) to 914 mm (36 in)
Lengths: 914 mm (3 ft) to 2500mm (8ft 2in)
FDA approved belting and plastic components
304 Stainless Steel frame
Available in straights, curves or Z-Frame configurations
Interested in Learning More? Contact us here.