Packaging Conveyor Systems
To keep production flowing quickly and seamlessly, your conveyor systems and accessories need to operate at maximum efficiency. Our customized Dorner packaging solutions offer increased flexibility for a more effective production with decreased waste. The modular design of our packaging conveyors are ideal for any industry application and support future needs. They can help control product flow with the ability to merge, divert, route, and pace movement.
If you would like to speak to someone about an application, please fill out the form on the bottom of the page or call us at 800-397-8664.
---
Find The Right Conveyor
Explore Dorner's broad range of conveyor platforms.
Build a conveyor to your exact specifications, or use our Product Selector to let us help you find the right conveyor for your application.
See Dorner's conveyors in action.
---
3200 Series Conveyors With Activated Roller Belt™ (ARB) Technology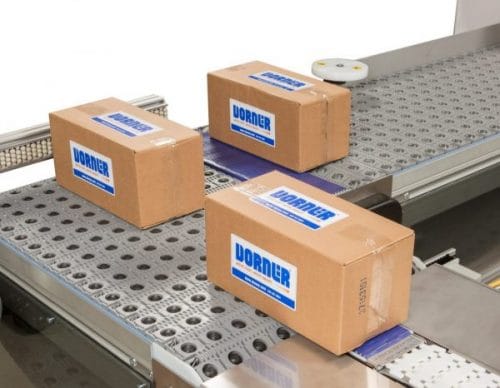 The 3200 Series Conveyors with Intralox ARB Technology use innovative conveyance technology for merging, diverting and aligning of product.
Benefits of 3200 Series ARB Conveyors:
Flexibility to handle multiple product sizes without the need for changeover
Minimizes floor space consumption
Increased system reliability
Eliminates costly system controls, reducing complexity
Encased moving parts provide safer work environments
Low maintenance solution
Handles product as small as 6″ x 6″
Learn more about 3200 Series ARB Conveyors.
---
Get More Info