Contact Us
Conveyor specialists are ready to help you find the right solution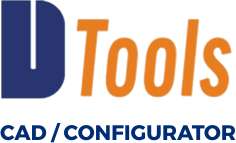 CONFIGURE A CONVEYOR
---
Benefits of 3200 Series iDrive Conveyor:
General Specifications:
Belt Widths: 6″ (152 mm) to 24″ (610 mm)
Conveyor Lengths: 3′ (914 mm) to 12′ (3,658 mm)
Belt Speeds: Variable Speed, (3) Speed Options
Conveyor Load Capacity (non-accumulated, distributed load) from 52 to 120 lbs. See manual for more details
Indexing Capable: Up to 30 indexes per minute
Duty Cycle: Continuous rated
Built-In / fixed acceleration and deceleration
Multiple Control Models
V-guided belts for maintenance free belt tracking
Maintenance free sealed bearings
Grease filled sealed for life planetary gear boxes
Maintenance free brushless DC Motor
Manuals & Literature
Looking for Service Manuals? Search for Service Manuals by part number or product type HERE.