Contact Us
Conveyor specialists are ready to help you find the right solution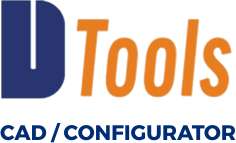 CONFIGURE A CONVEYOR
---
Benefits of the Clamping Module:
Pneumatic clamping actuator, mounted on both sides of the conveyor, holds back and paces product
Ability to pace products back to back
Ideal for totes, boxes, bottles and square, round, and rectangular containers
Product must be able to withstand some back pressure and squeezing force
Requires photo sensors, pneumatic solenoid valves, wiring, and programming
Rate depends on product size. Contact factory for details
Features & Specifications:
Available on FlexMove Aluminium Conveyors: FS (65 mm), FM (85 mm), FC (105 mm), FL (150 mm), FU (180 mm) and FV (260 mm)
Max. single product weight: 2.3 Kg (5 lbs.)
Max. product accumulation weight: 13.6 Kg (30 lbs.)
Specify product width at time of ordering
Specify centerline of clamping actuator above conveyor chain at time of ordering
Max. conveyor speed: 50 m/min (164 ft/min)
Produces gap of approximately one product length
Includes mounting for photo sensor with 18 mm barrel
Clamping Diagram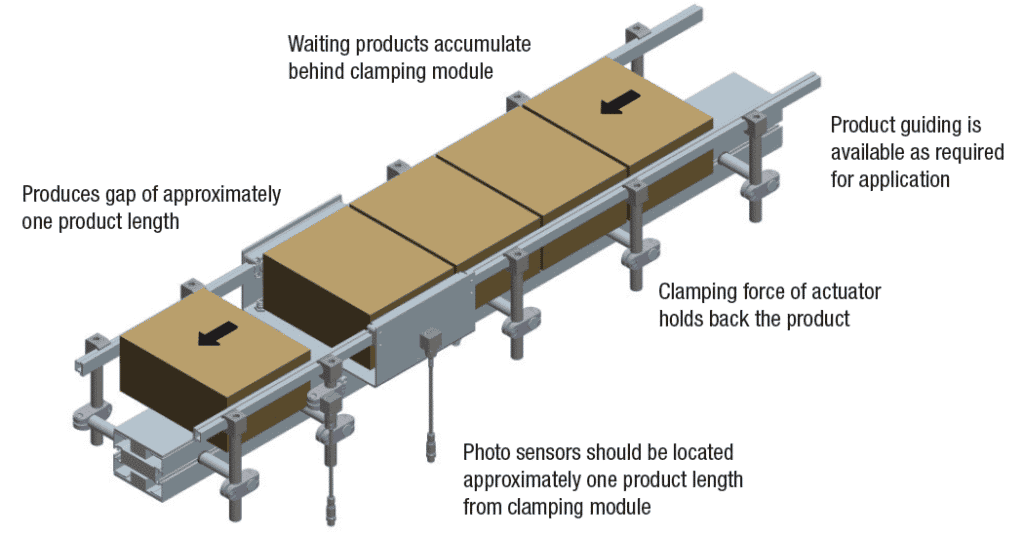 Manuals & Literature
Looking for Service Manuals? Search for Service Manuals by part number or product type HERE.