FlexMove Twist Conveyors

Contact Us
Conveyor specialists are ready to help you find the right solution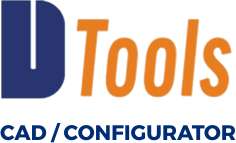 CONFIGURE A CONVEYOR
---
Benefits of FlexMove Twist Conveyor:
Rotate products easily and efficiently with flexible chain twist conveyors.
Features:
Positively control the product during rotation
Provides product rotation for access to multiple sides of packages
No change over –can handle multiple package sizes at the same time
No product guiding required
Products do not need to be gapped or spaced
In-line transfers
Options & Accessories
Standard FlexMove support stands and guiding options are available
All standard FlexMove mounting packages and gearmotors are available
Optional powered and roller transfers
Specifications:
Available Widths: 65, 85, 105, 180 mm wide
Requires 2 independent FlexMove conveyors
Helical twists up to 90 degrees per conveyor pair
90 degree twist is approximately

3 m (10 ft) long

Speeds Up to

55 mpm (180 fpm)
Manuals & Literature
Looking for Service Manuals? Search for Service Manuals by part number or product type HERE.