Puck/Package Divert Module

Contact Us
Conveyor specialists are ready to help you find the right solution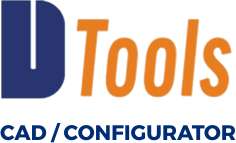 CONFIGURE A CONVEYOR
---
Benefits of the Puck/Package Divert Module:
Pneumatic one-to-two lane diverter
Compatible with round or rectangular packages or pucks
Product can run back to back or paced for individual product divert
UHMW divert arms for non-marking divert surface
Includes flow controls with push-in air line connection
Features & Specs:
Available on FlexMove Aluminum Conveyors: FS (65 mm), FM (85 mm), FC (105 mm), FL (150 mm), FU (180 mm), and FV (260 mm)
Product must be able to stand unsupported
Min. single product weight: 0.2 kg (0.45 lbs)
Max. single product weight: 5 kg (11 lbs)
Max. product height: 150 mm (5.9 in)
Max. product width: chain width (example: FM 85 mm)
Operating Requirements:
Requires photo sensors, pneumatic solenoid valves, wiring and programming

Rate depends on product size. Contact factory for details
Design View
Dimensions
Manuals & Literature
Looking for Service Manuals? Search for Service Manuals by part number or product type HERE.