Contact Us
Conveyor specialists are ready to help you find the right solution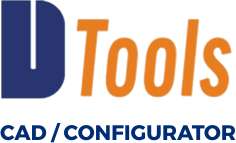 CONFIGURE A CONVEYOR
---
Benefits of 2200 Precision Move Pallet System Lift and Transfer Module
​
Specifications:
3 position Lift and Transfer

Up position transfers pallet on/off the transverse conveyor
Middle position stops pallet on the main conveyor
Down position lowers the transfer and pallet stop allowing the pallet to pass over the lift and transfer

Dual strand timing belt conveyors mounted to a pneumatic lift
Changes product orientation at 90 degree corner
70 lbs load capacity
Allows transfer in two directions if required
Includes conveyor tie bracket
Main line end stop included. Multiple configurations depending on layout
Options:

Pallet sensor bracket sold separately
3 Position Lift and Locate sensor bracket sold separately
Optional guarding package

Pallet transfers over conveyor high side. 0.25″ (6 mm) change

No guide cutting required
Includes two (2) 24VDC Brushless drive motors and speed controls
100 W output, Rated 4 Amps (0.17 Amps under no load) each
Belt speed: 20 – 67 ft./min. (6.09 – 20.4 m/min.)
Requires 24VDC power and single 24V PNP input to run
Manuals & Literature
Looking for Service Manuals? Search for Service Manuals by part number or product type HERE.