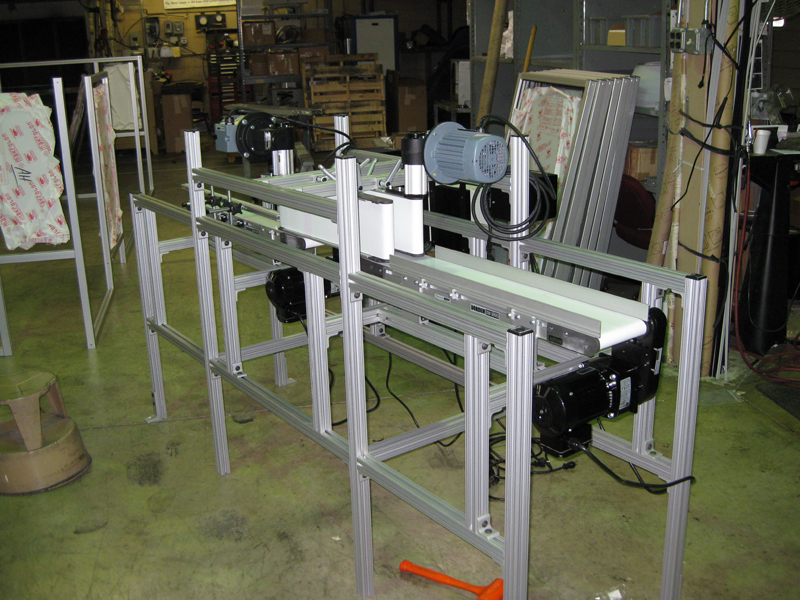 In today's busy production facilities – things always change quickly. And, nobody can afford a time-consuming changeover. It's critical for equipment to be flexible and adapt fast to meet immediate needs. That's why The Knotts Company, Berkeley Heights, N.J., a longtime provider of engineered product and service solutions for the automation and motion control market, recommended the use of Dorner conveyors to Delbia Do Company. Delbia Do, Bronx, N.Y., is a full-service contract manufacturer of fragrances and flavors for independent perfumers, large cosmetic brands, pharmaceutical companies, and the beverage and confectionery markets. The company needed to print on the bottom of perfume bottles of varying sizes.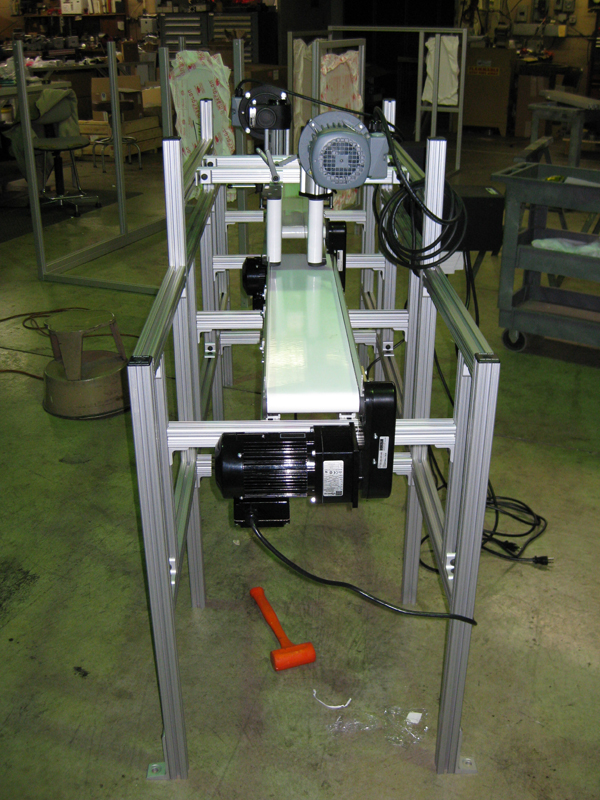 Knotts placed two Dorner 2200 conveyors end-to-end within a single structure with a six-inch gap between the conveyors. A laser-jet printer was mounted below the gap, which prints a lot of code on the bottom of each perfume bottle as it passes. To prevent the bottles from falling into the gap, two additional Dorner 2200 conveyors were placed vertically over the open space, which seamlessly carries the bottles over the printer and onto the second, horizontally-configured conveyor. The bottles then move along to be packaged before being shipped out.
Delbia Do selected the Dorner system due to its ultimate flexibility. The two vertical conveyors that carry the perfume bottles over the printer can be adjusted quickly and easily to move bottles of varying sizes. As an added benefit, it was very easy to mount the printer in an ideal position within the conveyor frame to successfully apply the code onto each passing bottle.
"We're certainly pleased with this system so far," said Darryl Do, vice president of operations for Delbia Do Company. "Adjustability was critical for us, so the Dorner conveyors have been a welcome addition. We can easily print on the bottom of bottles of all sizes. Plus, for one of our clients, we actually print a code on all of their bottles as well as their packed folding cartons prior to shipment. Fortunately, the conveyors integrated into this system can be quickly changed over from printing on the small bottles to the significantly larger folding cartons with only minimal adjustments – and that's been a significant time saver for us." without costly delays – and The Knotts Company offered the perfect solution.