Food production presents numerous challenges, and Dorner's conveyor experts are here to help. From handling raw meat or ready-to-eat foods to packaging baked goods and confectionery, we can help create the ideal conveyance solution to help improve your line's efficiency, quality, and throughput.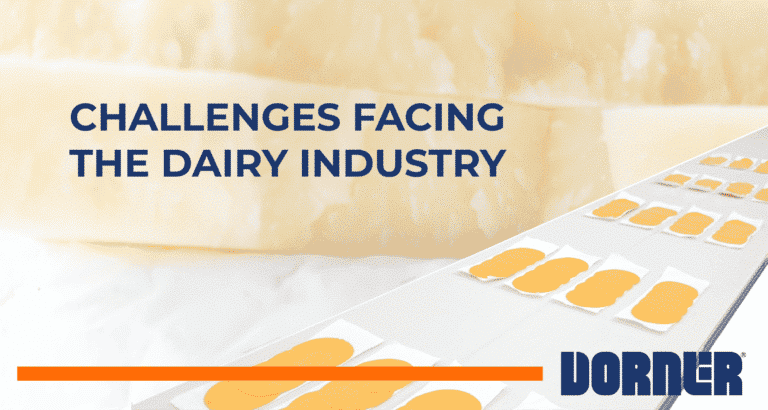 How Dorner's Sanitary Conveyors Help Overcome Modern Dairy Industry Challenges
The dairy industry faces unique challenges affecting everything from productivity and product quality to logistics and operating costs. Dorner's conveyor systems help you find a solution and improve your bottom line.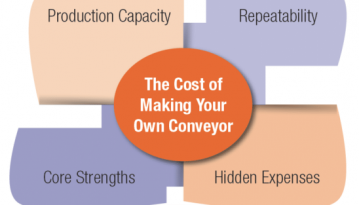 Make vs Buy: Understanding the True Cost of Making a Conveyor for Your Application
Custom equipment in food processing can be vital to the productivity and quality of an operation. Many companies ask whether to make a conveyor themselves or buy one. Here are a few factors to consider.
Custom Frozen Pizza Conveyor System from Dorner's Engineered Solutions Group
Dorner's team recently created a completely custom frozen pizza system with 71 conveyors! The conveyors needed to take multiple sizes of pizzas through and between processes such as freezing, wrapping, inspection, and more.
Custom Egg Handling Conveyor System
Recently, Dorner's Engineered Solutions Group worked on a project for an egg-handling application to transport cartons of eggs from two processing lines and merge them onto one line for packaging. This system included photo eye sensors and pacing controls to seamlessly merge each conveyor line, a pneumatic pusher, fully adjustable guiding, and quick-clean features. Take a look at this conveyor system in action.
Calculate Your Line Efficiency with Garvey
Our partners at Garvey have developed a tool to help calculate the line efficiency in any food production or consumer goods line. Get a calculation of your line efficiency and find out how Dorner and Garvey can help improve throughput in your operation.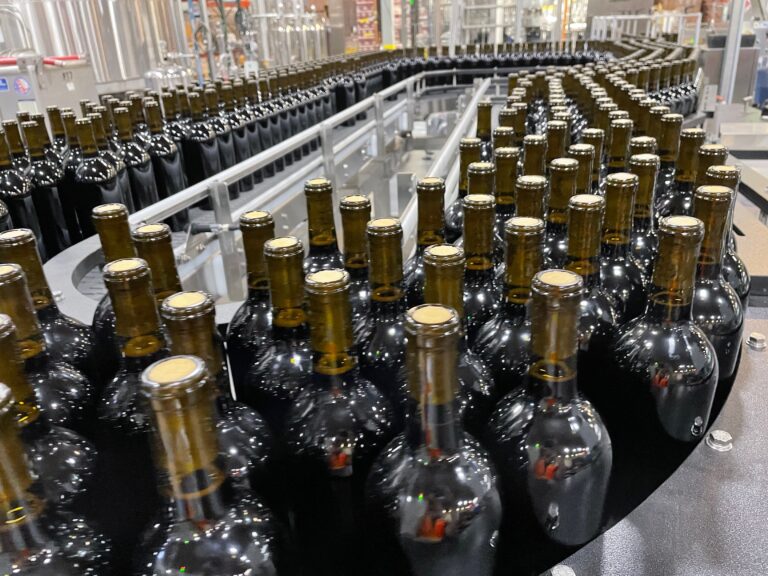 Ready to add efficiency to your food processing operation?