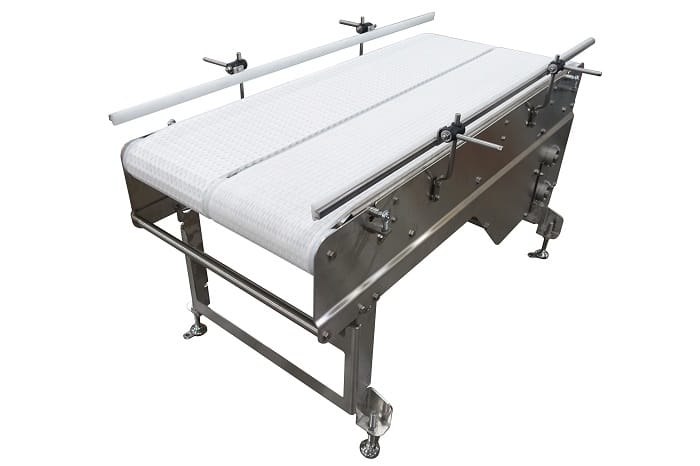 Recently, a customer needed a solution to rotate product in their packaging line. Dorner created simple, low contact way to complete the rotation in a short distance. Learn how we did this below as well as 3 other ways we can complete in-line product rotation.
4 Ways to Rotate Product
1. Dual Conveyor Product Turner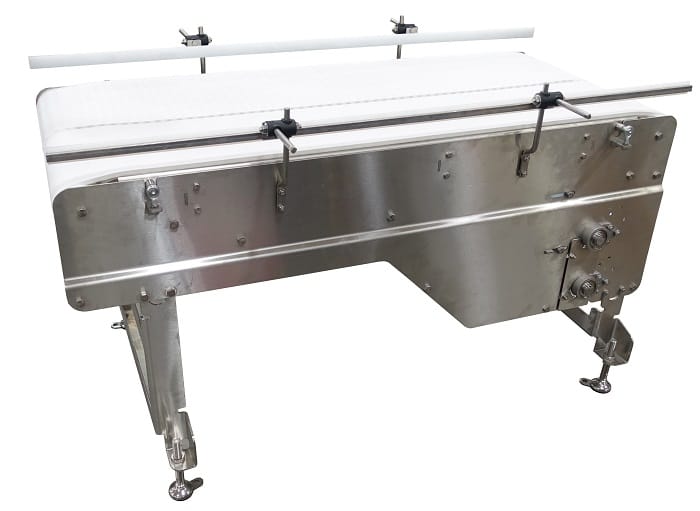 This type of rotation is done using two conveyors on a single frame, moving at different speeds. The distance it will take to rotate the product depends on the size of the product and the speeds of the belts. These conveyors work for both rigid and flexible types of packaging.
2. FlexMove Twist Conveyors
This solution uses two FlexMove conveyors to positively control the product during the rotation and provide access to multiple sides of a packages. This simple and flexible method requires no guiding, products do not need to be gapped or spaced and is able to handle multiple package sizes at the same time.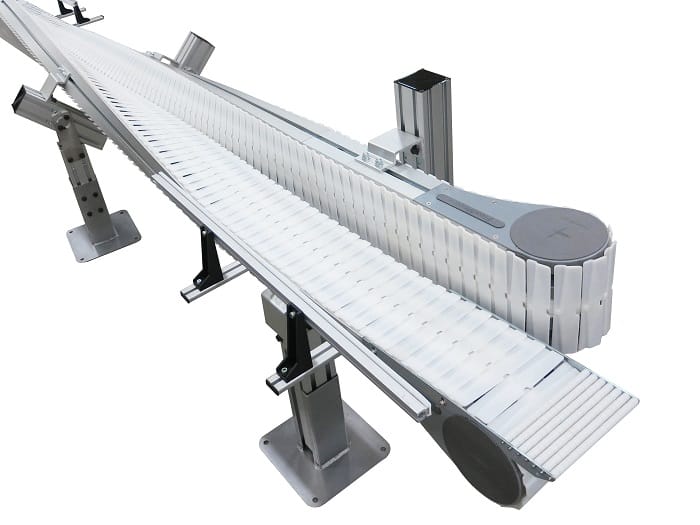 Each set of twist conveyors rotates the product 90 degrees. Multiple twist conveyors can be used in a line for rotation of 180 degrees or more. FlexMove Twist conveyors are ideal for applications such as labeling, coding, inspection and more.
Learn more about Dorner's FlexMove line of conveyors.
3. Bump Turns
Bump turns are the simplest, most cost effective solution to rotate product such as boxes or cases. They are available in both fixed and adjustable models. Recently, we highlighted an application that utilized a pop out bump turn.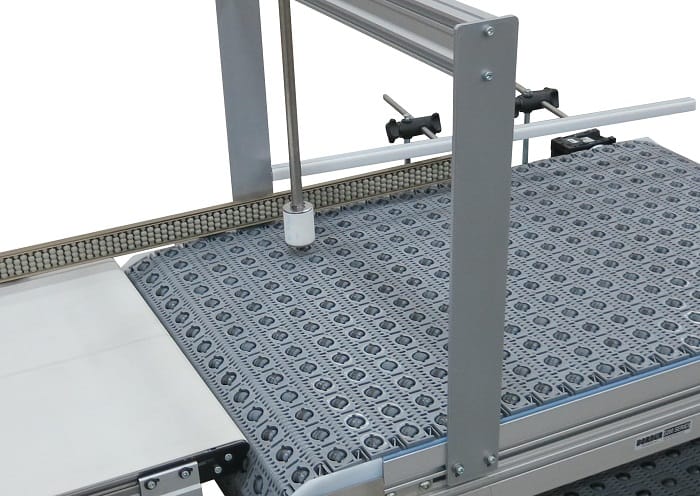 Bump turns are often done with UHMW shapes and wheels or with rods. Take a look at the video below for some examples.
The bump turn rotates the product 90 degrees as it moves down the conveyor. Multiple bump turns can be used for additional rotation.
4. Lift and Rotate Module
For situations such as product inspection, assembly automation, or when interfacing with robots, the lift and rotate module on Dorner's Precision Move Pallet Systems can provide rotation for the most precise application.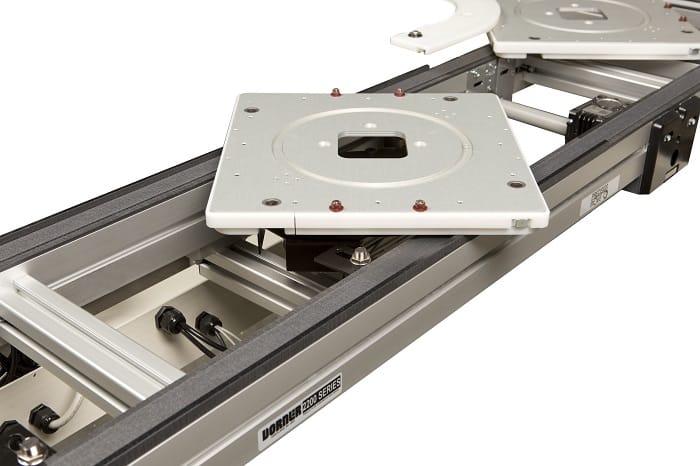 The lift and rotate module features:
Pneumatic lift from center of conveyor
Rotation angle: 90 to 180 degrees adjustable
Pneumatic rotation with adjustable positioning
200 lbs load capacity
Learn more about Dorner's Precision Move Pallet Systems.