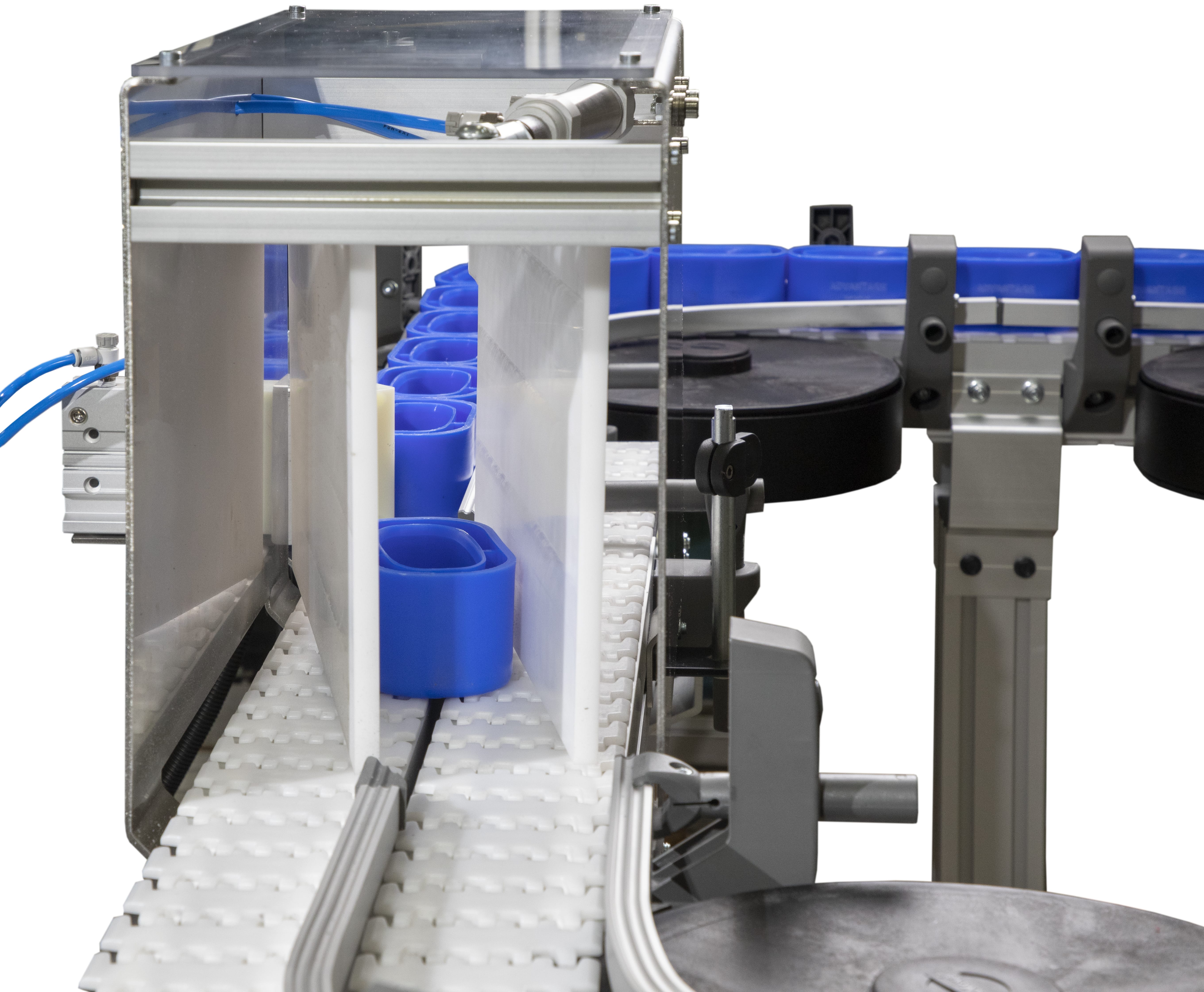 Dorner's FlexMove Puck Stop Module and a Puck/Package Divert Module give users the ability to stop pucks or packages for pacing requirements, as well as divert pucks and packages into a second lane. See these modules in action below!
Both modules are compatible with round or rectangular bottles, containers or pucks. Features, benefits and operating specifications include:
UHMW plastic on the two puck stop models and diverter arms for non-marking contact surface
Flow controls with push-in air line connection
Requires photo sensors, pneumatic solenoid valves, wiring and programming
Production rate depends on product size
The Puck Stop and Puck/Package Divert Modules are the latest additions to the FlexMove product line. See all of the FlexMove Modules here.