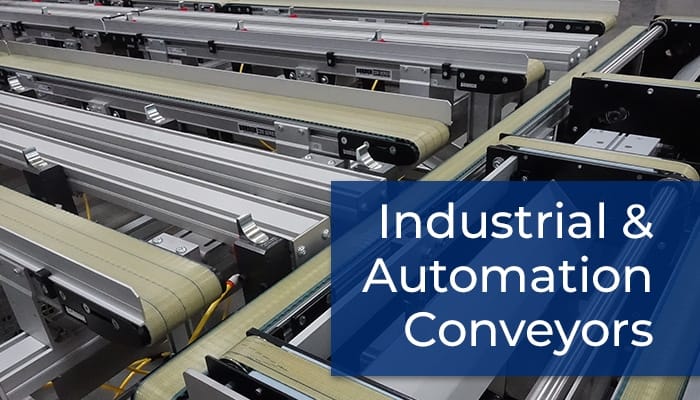 Industrial and automation conveyors are a crucial part of any production facility. They move parts and product from one place to another during specific steps in the production process. Industrial conveyors are also widely known as industrial conveyor belts, industrial conveyor systems and industrial conveyor belt systems.
Conveyor systems will improve efficiency, boost accuracy and cut costs. They will also increase workplaces' safety by reducing the need for lift trucks and other potentially dangerous equipment.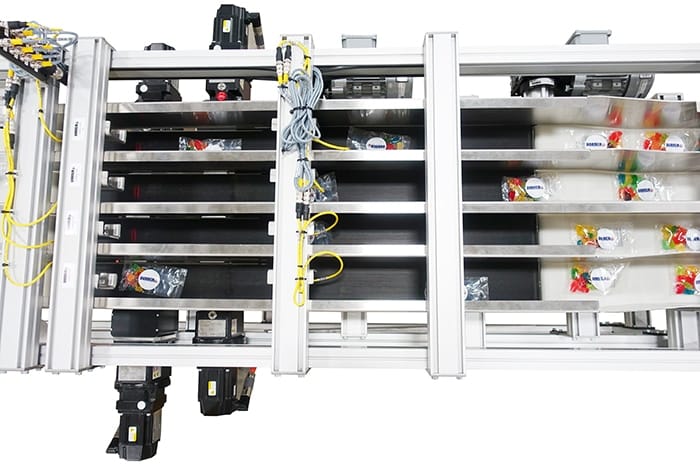 Often more standard than automation conveyors, industrial conveyors are behind every stage of the manufacturing process, from production and assembly to inspection and packing. They normally come in two varieties, fabric belted and modular belted. These conveyors help increase efficiency, reduce costs and keep all operations running smoothly.
Automation conveyors are a type of conveyor that offers even more precision, especially when moving pallets or larger products. They are typically involved in more automated solutions. Conveyor automation can also be integrated with robots, equipment and workers.
Types of Industrial and Automation Conveyors
Fabric & Modular Belt Conveyors
Our Modular and Fabric Belt Conveyors are easily customized to achieve specific designs and assemblies. They are used to transport items in conveyor configurations such as straight, curves, and LPZ (Z-Frame).
We also have a wide range of belting and guiding options to help you find the conveyor you need.
Flexible Chain Conveyors

FlexMove Conveyors are available as completed conveyor systems for fast and simple, installation, or as parts for flexibility in design. Our FlexMove line is ideal for simplex configurations, long runs, multiple curves and inclines & declines.
They also offer a variety of options with unique features, such as flexible chain with cleats, rollers, friction pads, steel top, anti-static and fabric belts.
Pallet Systems

Dorner's Pallet System Conveyors simplify product flow and control with features such as a unique pin tracking system, industry compatible pallet sizes and innovative modules.
Our 2200 Series Precision Move Pallet System conveyor and our FlexMove Pallet Systems are advanced in pallet traffic management and are specifically designed to increase efficiency, reduce downtime in automation processes, and provide accurate conveying.
Learn more about Dorner's Industrial and Automation Conveyors