Dorner's low profile conveyors are a great addition to any manufacturer. They have many advantages and can be used in a variety of industries. Dorner offers several options, so you're sure to find one that's the perfect fit for your space!
What are Low Profile Conveyors?
Low profile conveyors are sleek, space saving conveyors designed to easily fit and integrate with machinery and equipment. Their compact frame height makes it easy for workers to reach over or under them within a confined space. They can be customized to meet your unique needs, too.

What Sets Low Profile Conveyors Apart from Other Conveyors?
Low profile conveyors are different from other conveyors because their size allows them to fit into the tightest of spaces, freeing up valuable space for workers or other equipment. They can be integrated into machinery or placed in spots where other conveyors don't fit.
Industries That Benefit from Low Profile Conveyors
There are many industries that can benefit from low profile conveyors!
Low profile conveyors are a great fit for the automation industry because of their flexibility and low profile design. Typical facilities in the automation industry are busy, crowded spaces. All of the moving parts can be a hassle, but low profile conveyors can help.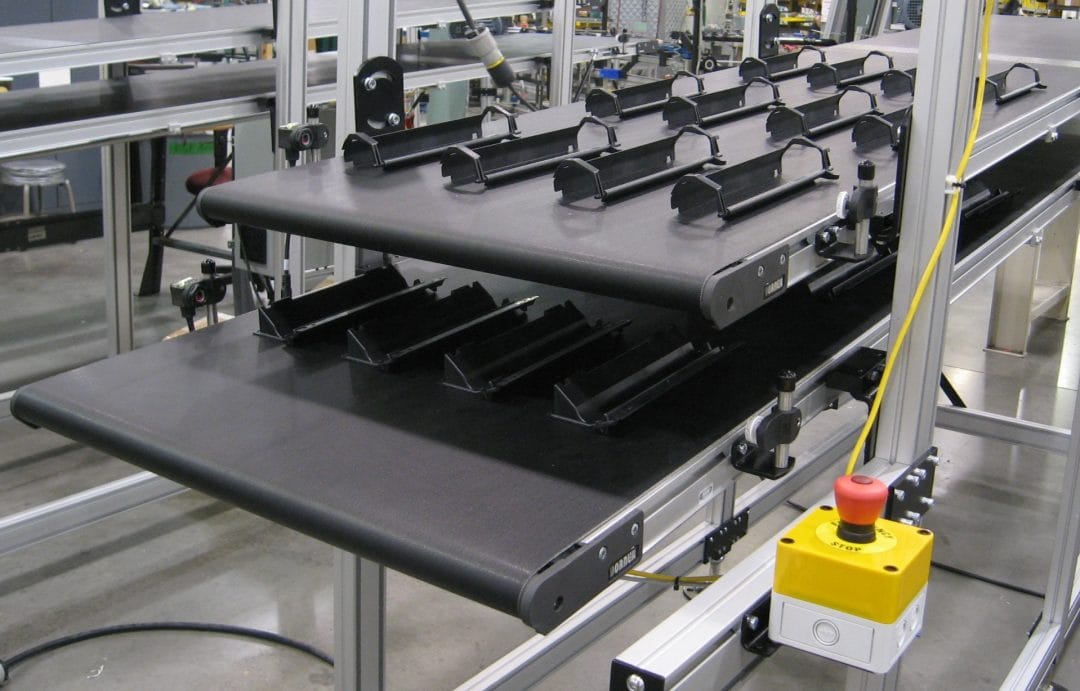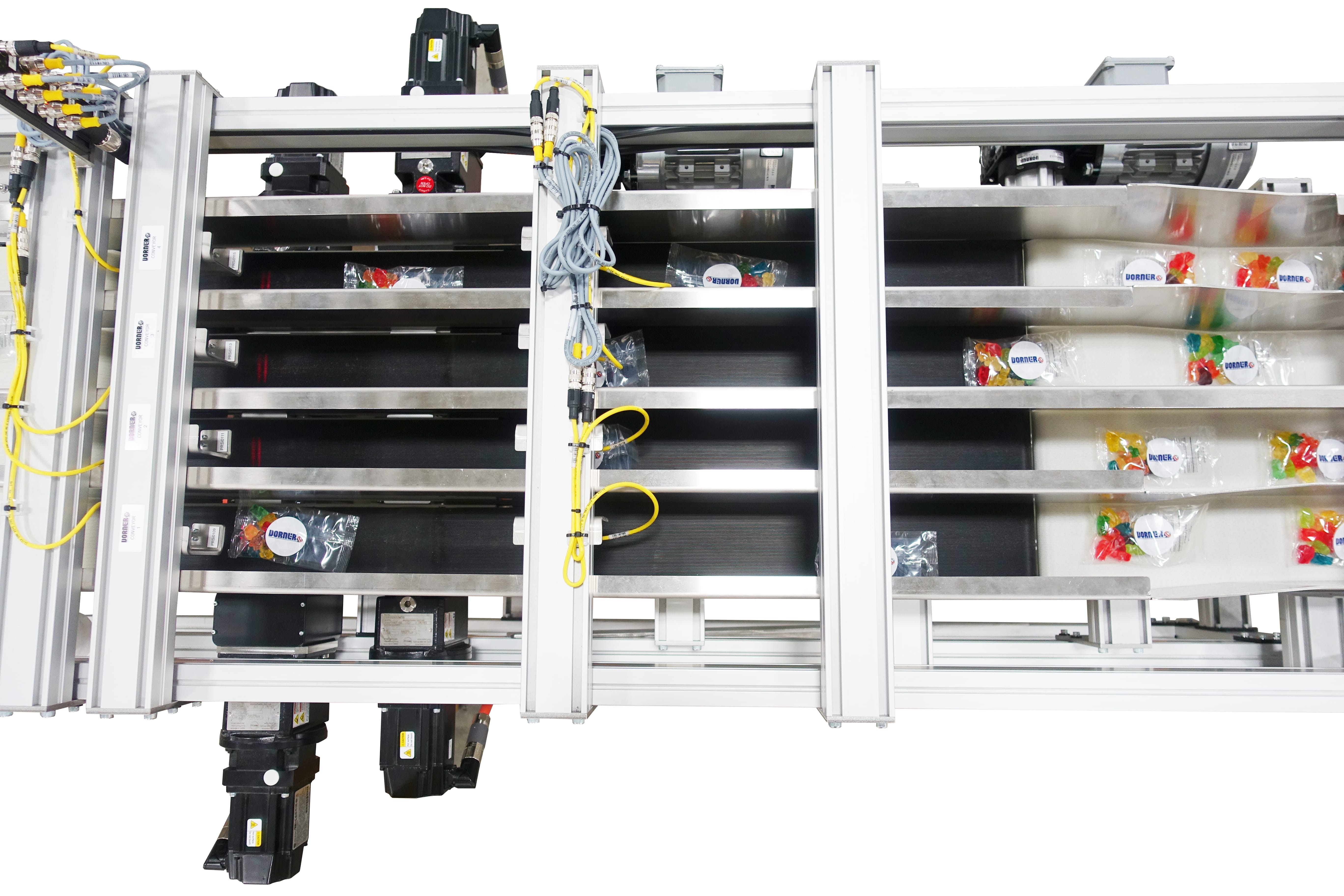 If you own or work for a packaging company, low profile conveyors are a great option for you. They are low profile and integrate easily with packaging machinery or under labelling or marking equipment.
The medical industry is another sector that can benefit from low profile conveyors. Medical products often require delicate handling and clean room ready conveyors. Health and safety requirements are usually more stringent than in industries such as manufacturing.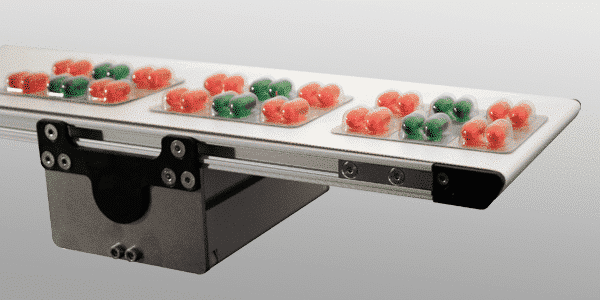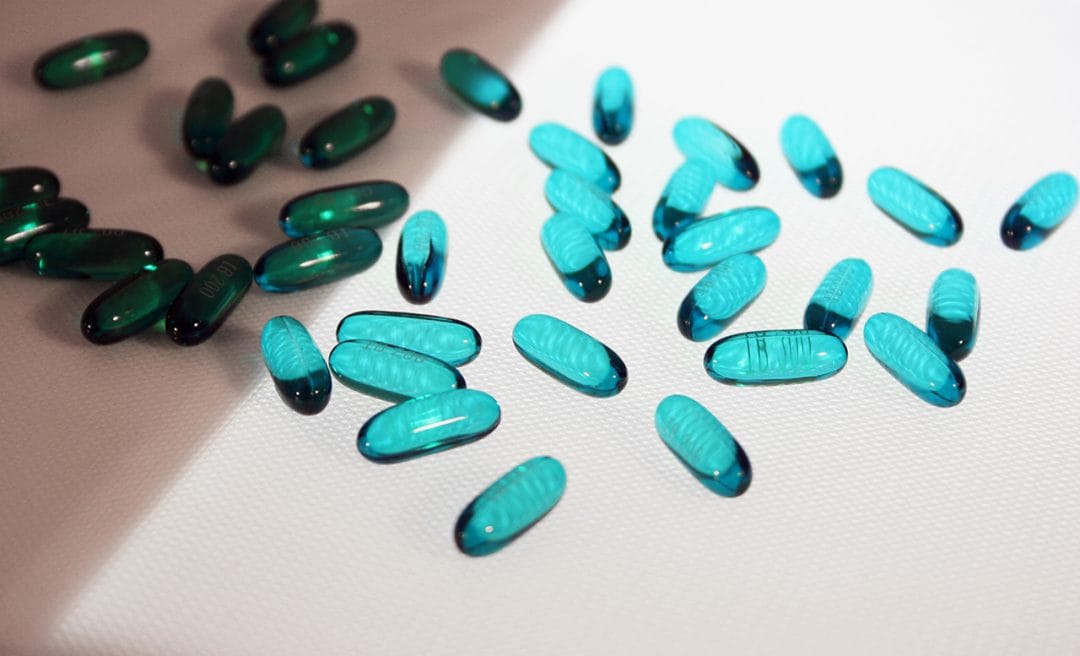 Pharmaceutical products are low in weight and often very delicate. Because of this, they require a solution like low profile conveyors that can navigate tight spaces and are built to handle small products very gently.
Low profile conveyors are a great option for the food and beverage industry, which often has low clearance requirements that can make traditional high level belt configurations difficult or impossible to install. This low height requirement also makes them easier to clean and maintain.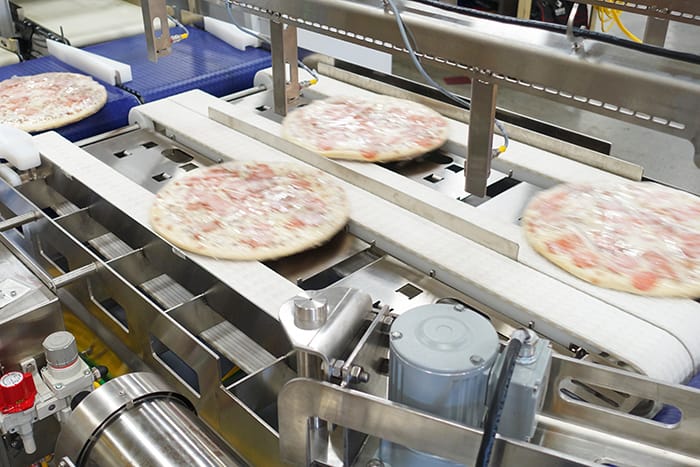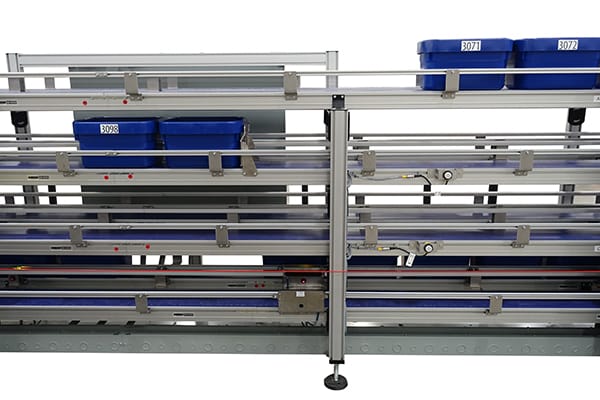 Material Handling and Industrial
Another industry that is a great fit for low profile conveyors is material handling and industrial. With low clearance requirements that make it easy to get under machinery, these low profile belts are a great option for this industry.
Dorner has been creating conveyors for the metal working industry for over 50 years, and our low profile conveyors are a perfect fit to integrate with metal stamping equipment. They feature compact, durable designs and metal working belt options.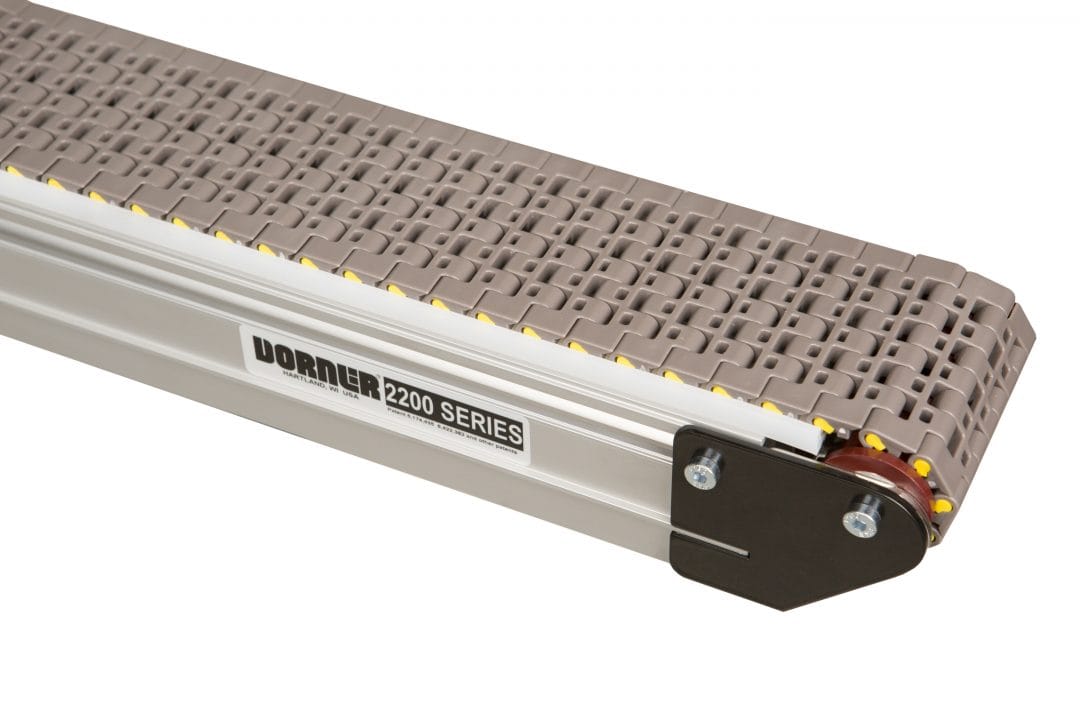 Advantages of Low Profile Conveyors
Our range of low profile conveyors have many advantages, including their size, gentle handling, and cost effective nature.
Compact and Easy to Fit in a Variety of Spaces
One of the advantages of low profile conveyors is that they are compact and can fit into almost any operating space.
Their low height requirements make these conveyors an ideal solution for any market where clearance is limited.
Frees Up Space for Employees and Other Machinery
If you work in a warehouse or other workplace that is busy and crowded, low profile conveyors can free up space for employees and other machines. Depending on your system, you may need a variety of conveyors and other types of machinery. If that's the case, low profile conveyors make room for everything you need.
Dorner's low profile conveyors are high-quality and cost-effective. They are easy to use and require limited upkeep, meaning you'll be able to get the most out of your investment and not have to spend big for maintenance and repairs.
Our low profile conveyors are gentle on products with smooth transport so they can be used for a variety of products from delicate pharmaceuticals to large, heavy packages.
Our Low Profile Conveyors
Dorner offers a range of low profile conveyors, so you're sure to find one to meet your needs.
Our 2200 Series Conveyor is the original low-profile conveyor. It's ideal for small to medium part handling. Our low profile fabric and modular belt conveyors feature a high-speed nose bar transfer option, durable single piece frame design, and a wide range of belting and guiding options.
Features of 2200 Series Conveyor
Low maintenance and easy to service

Precise rack and pinion belt tensioning

Bearings that are sealed for life

Engineered to improve efficiency and reduce downtime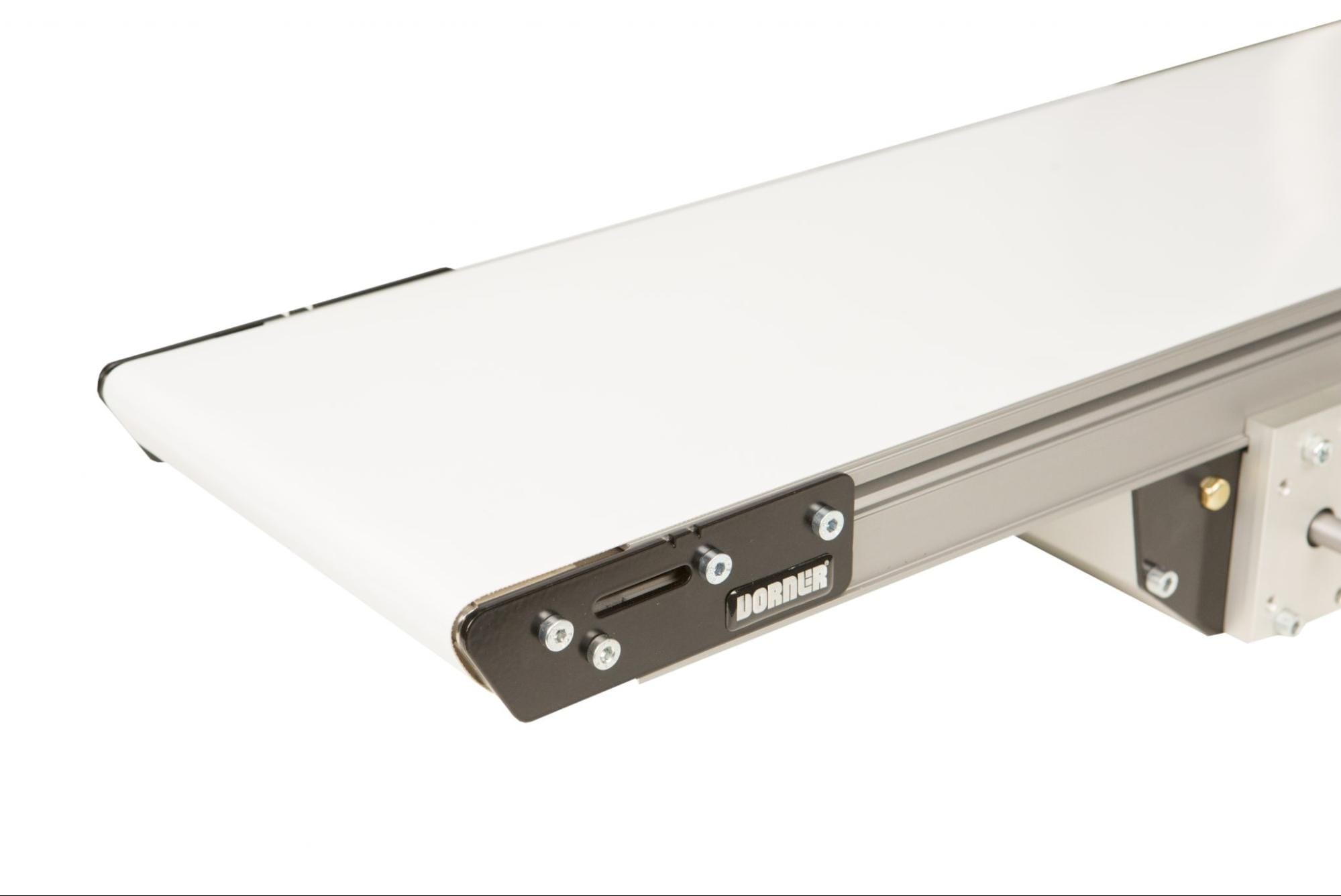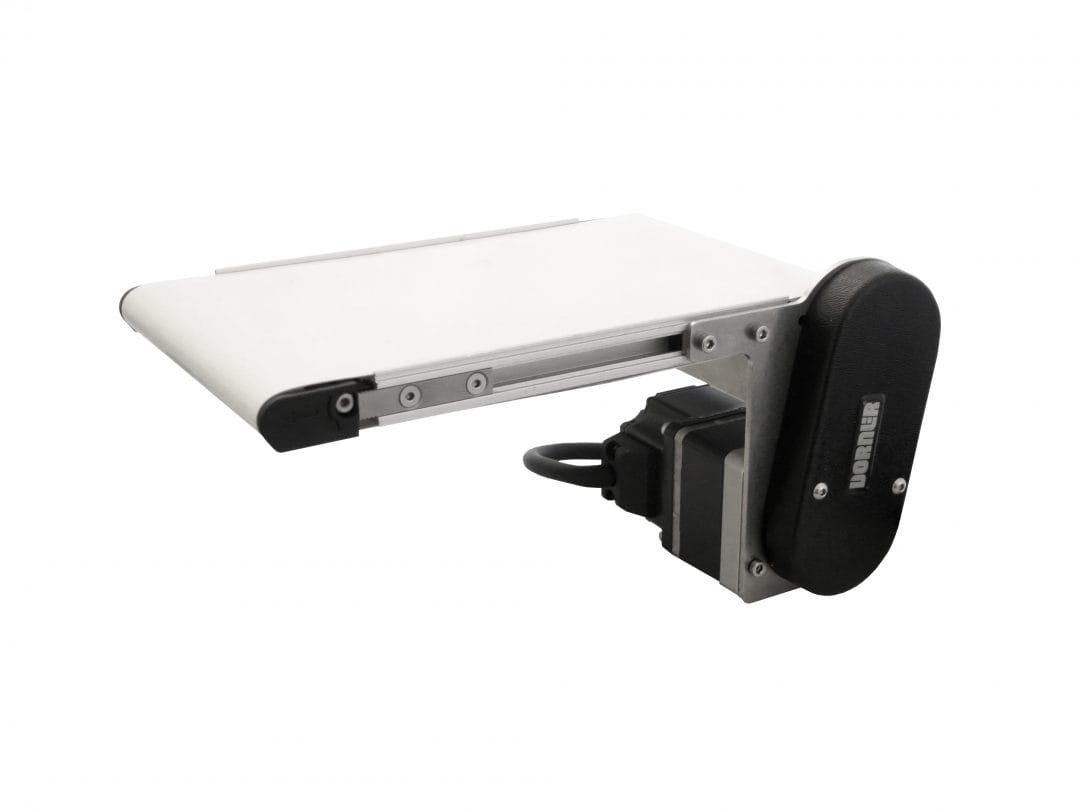 Our 1100 Series conveyor is extremely compact. In fact, these are the thinnest low profile conveyors in North America. The low profile design is perfect for areas that need low obstruction and easy product transfer.
Features of 1100 Series Conveyor
Designed for lightweight products and small items

Low maintenance pinch drive design

Low belt tension virtually eliminating belt stretch

Low profile height and small roller diameter
AquaGard 7200 Series Conveyor
If you need a low profile conveyor that's also sanitary and rated for low pressure wash down, theAquaGard 7200 Series conveyor is a great option for you! These conveyors are perfect for industries that have stringent sanitary requirements. They have a stainless steel frame that can support loads up to 341 kg (750 lbs).
Features of AquaGard Conveyor
Quick belt change to lower downtime

Streamlined design

Entire conveyor (including belt and bearings) are FDA approved

V-Groove frame with guided belt for highly accurate tracking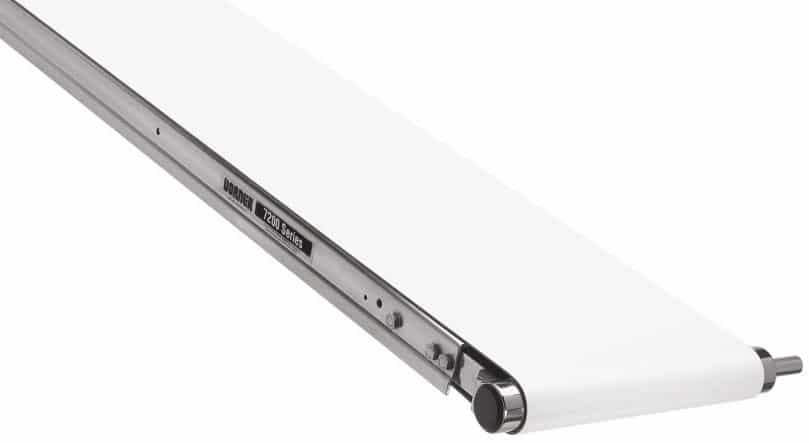 Dorner's History of Low Profile Conveyors
Dorner isn't just the leading provider of low profile conveyors; we're also the inventor of the low profile conveyor! In the 1970s, the Dorners needed a conveyor that could efficiently remove scrap from under their dies in their shop. Any available conveyors, however, did not fit under the die between the bolsters.
That didn't stop the Dorners. They developed and patented a new radial thrust bearing and partnered with belting companies to create the perfect flexible yet durable belt. In 1973, the Low Profile 4100 industrial conveyor was born.
Soon, conveyor sales were greater than their tool and die sales. Eventually, the tool and die business was phased out. Since then, we've expanded our conveyor offerings to include a full line of low profile, aluminum frame conveyors for virtually every application. Today, our conveyors are used in over 1,200 different industry segments.
Frequently Asked Questions about Low Profile Conveyors