Contact Us
Conveyor specialists are ready to help you find the right solution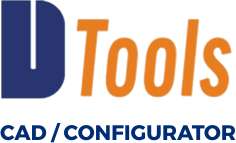 CONFIGURE A CONVEYOR
---
Benefits of 2200 Precision Move Pallet System 90 Degree Corner
Specifications:
Requires pin tracking capability in pallet
1 in. (25 mm) of pallet space at side of pins is required
Up to 30 lbs (14 kg) load capacity
Maintains product orientation around the corner
Product accumulation in the corner is acceptable, but not recommended
Inside guide is fixed mounted to transfer pallet around corner
24VDC mini-conveyors drive pallet around the corner
Mini-conveyor includes 24V Brushless DC drive motor with controls

100W output, Rated 4 Amps (0.17 Amps under no load)
Speed: 37 – 126 ft/min
Requires 24 VDC power and single 24V PNP input to run

Requires 3-leg support stand or conveyor tie brackets
Manuals & Literature
Looking for Service Manuals? Search for Service Manuals by part number or product type HERE.