Low Profile Lift and Locate
Contact Us
Conveyor specialists are ready to help you find the right solution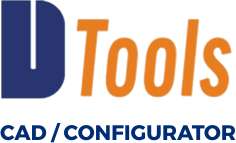 CONFIGURE A CONVEYOR
---
Benefits of 2200 Precision Move Pallet System Low Profile Lift and Locate Module
Specifications:
Lifts from center of conveyor
Provides 200 lbs of lift capability at 90 psi
Accuracy of ±0.015″
Includes lift, mounting hardware and fittings for ¼" push in air line
Requires cushioned or non-cushioned pallet stop
Optional sensor mount for pallet detection, sensor mounts are for standard 12 mm diameter proximity switch.
Lift cylinder includes magnetic piston and 4 mm sensor track for C-Track proximity sensors. Sensors not included.
Manuals & Literature
Looking for Service Manuals? Search for Service Manuals by part number or product type HERE.