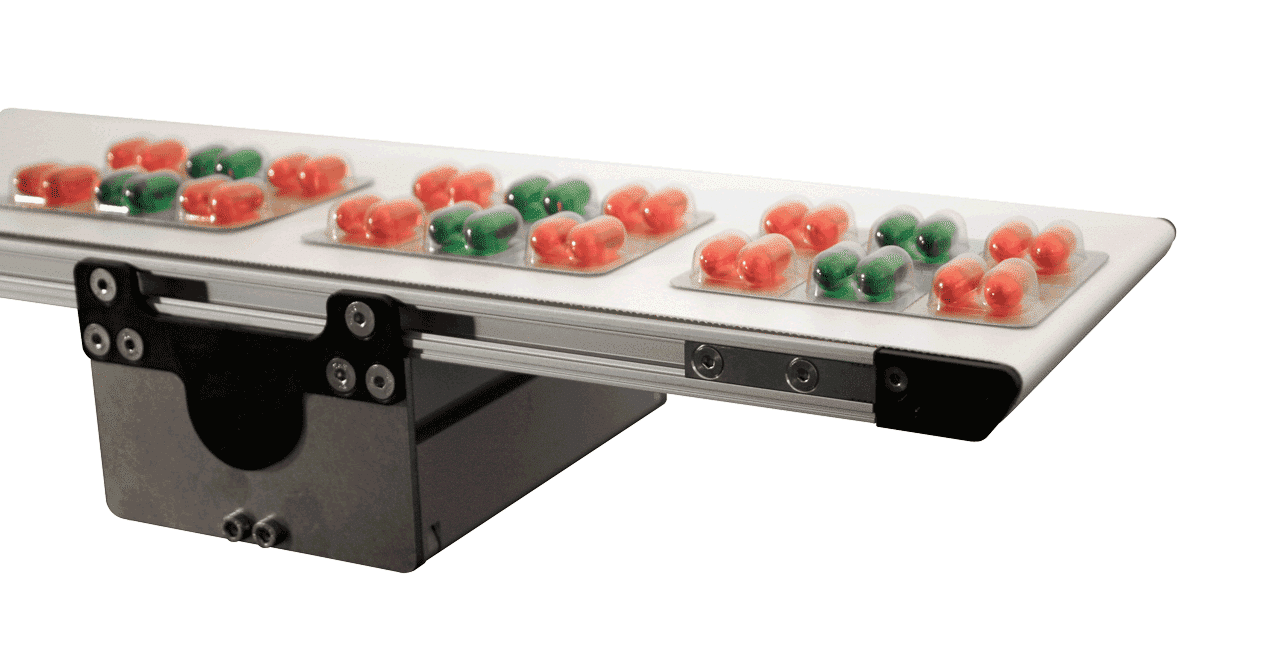 Modern manufacturing needs to carefully balance limited space, increased efficiency, and product quality. Efficiency is a key concern for many, and that is why it is crucial to optimize space and include equipment that can be used for a variety of different processes and applications as needed.
Micro conveyor belt options such as small or miniature conveyors are an incredibly versatile type of systems that move small parts and lightweight products safely and efficiently. Mini conveyor belt systems are immensely useful for manufacturing where space is limited but efficiency is a key priority.
What Qualifies As A Mini Conveyor?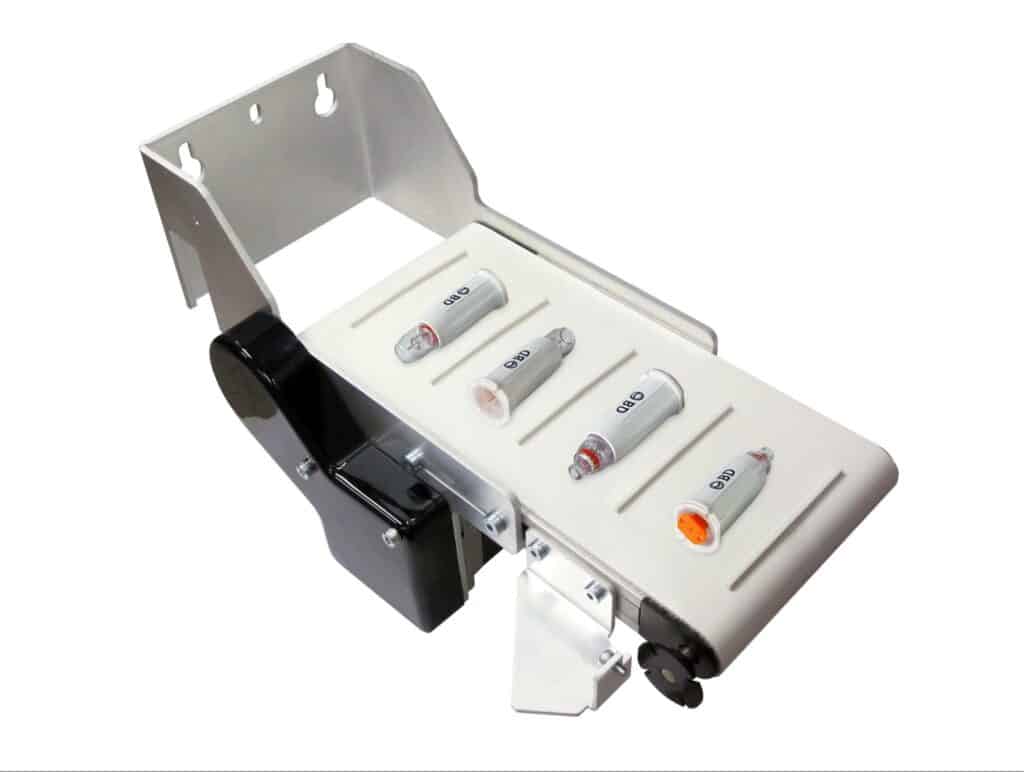 To understand how a mini conveyor can be beneficial, it's important first to distinguish how it's different from small belt conveyor systems. Both are advantageous in a range of manufacturing applications, but distinguishing small conveyors from miniature ones can help you determine what best suits your needs.
Mini conveyors are designed, as the name might suggest, to take up as little space as possible. As a result, a mini conveyor will usually have smaller belt widths than other conveyors, as a mini conveyor's belt width will usually range from 1.75 inches (44 millimeters) to 24 inches (610 millimeters).
Additionally, a mini conveyor's length can range from 10.63 inches (270 millimeters) to 98 feet (30,000 millimeters). Mini conveyors also have a different load capacity than small conveyors, averaging up to 150 pounds (68 kilograms). Micro conveyor belt speed is about 10 feet per minute (3 meters per minute) to 400 feet per minute (122 meters per minute).
If you are looking for a highly-compact, space-efficient conveyor system, a miniature conveyor may be right for you.
Learn More About Our Miniature Conveyors
Use a Compact Miniature Conveyor for High-Accuracy Applications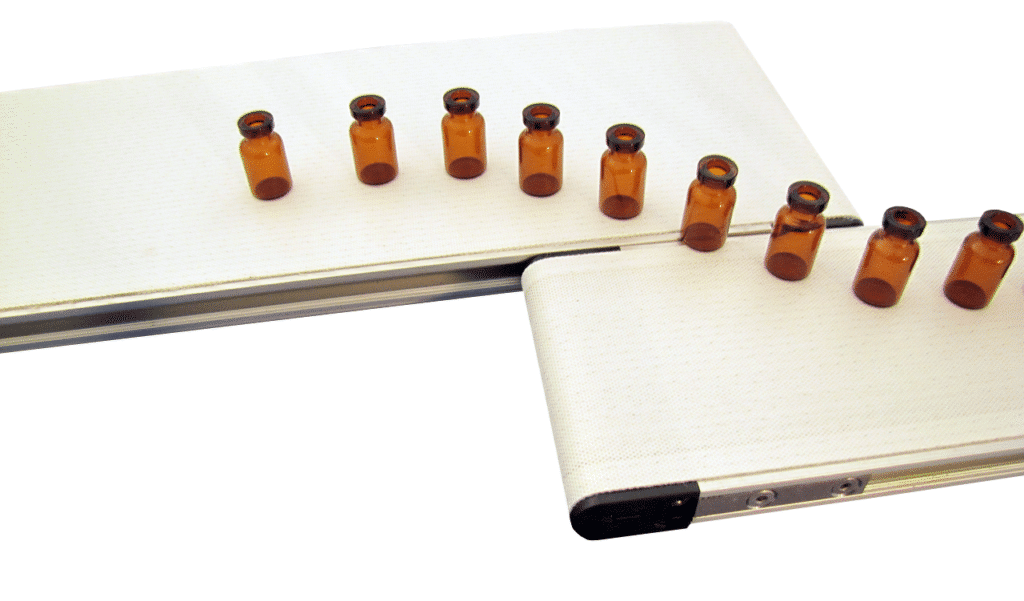 A compact conveyor can be used for a variety of applications, making them an excellent addition for streamlining entire manufacturing processes or individual sections.
Compact miniature conveyors are particularly useful for industries such as life sciences, medical and pharmaceutical, and other industries where a high degree of accuracy and precision is needed.
Small Parts Handling
Mini conveyors can be used for handling small parts to ensure efficiency without losing accuracy or risking product loss.
Precise Positioning
With a rigid and strong single-piece frame, these conveyors can be used to position small parts with precision to ensure consistency and accuracy in processes like sortation or assembly.
Product Transfer
Mini conveyors can enable smooth and easy transferring of small parts, even in tight areas, to ensure that your space is being utilized to its fullest extent.
Diverting and Sorting
A miniature belt conveyor can increase productivity and efficiency by allowing you to sort parts and products based on weight, shape, and more. Mini conveyors with diverting and sorting capabilities can increase throughput and efficiency without taking up a lot of space.
Assembly
Mini conveyors can be used in manual and automated assembly for precise and accurate manufacturing across many different industries. With precision positioning, assembly processes can proceed without interruption or delay.
Packaging
In facilities with limited space, mini conveyor systems can be used for packaging to optimize the space and increase throughput. We can also customize your mini conveyor system for packaging with narrower widths, lengths, and faster speeds.
Inspection
Product inspection is a crucial aspect of manufacturing, and mini conveyors can offer much value in speeding up quality control operations. Small conveyor modules can be integrated into larger machines used for system inspection, weighting checks, and other processes depending on your needs.
Industries That May Benefit the Most From Mini Conveyor Belts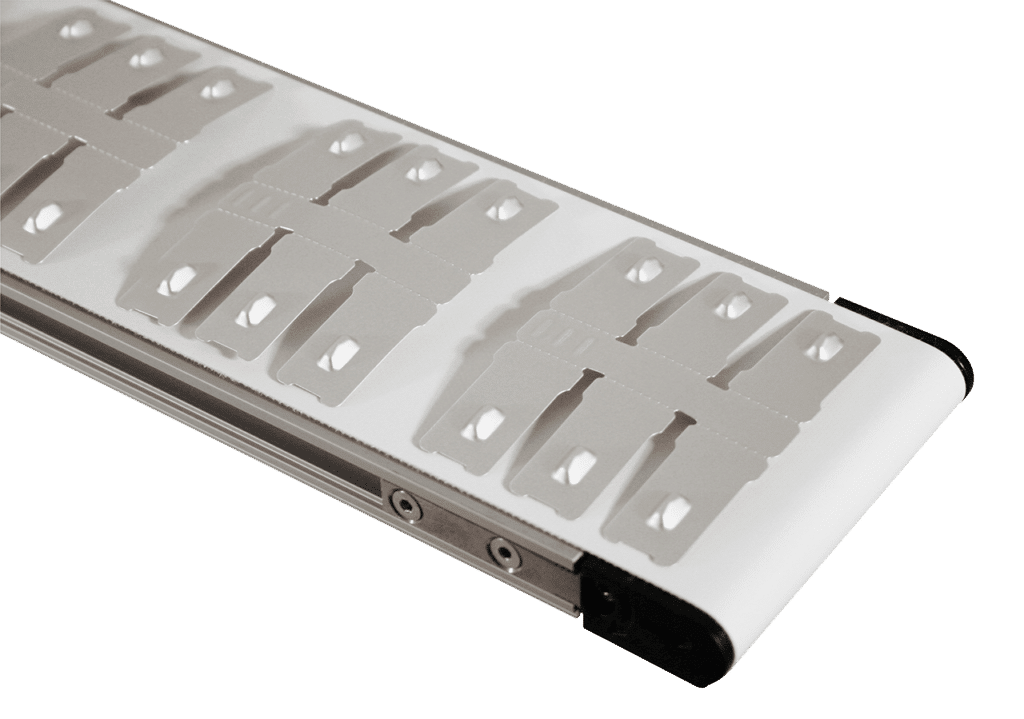 Small conveyor belt systems can be immensely beneficial for manufacturing overall. However, when there is limited space, equipment like a mini conveyor belt can be instrumental in increasing efficiency.
Industries that could benefit from a small conveyor belt system or mini conveyor system, such as compact conveyors, could include:
Confectionery and Baked Goods
Confectionary and baked goods require high precision and accuracy, with many small parts being moved and transferred. Plus, food products require higher levels of quality control and inspection, as well, with limited space to achieve these objectives.
For small chocolate products, baked goods, and other confectionery products, mini conveyors can prove to be a valuable investment for increasing throughput.
Medical Devices and Pharmaceuticals
Medical devices and pharmaceuticals have many different elements to balance, from safety to product control to managing complex and unique manufacturing processes. Small conveyor belt systems and mini conveyor belt systems can be instrumental in handling, transferring, and positioning within this industry.
Cosmetics
The cosmetics industry – particularly makeup and perfume – can benefit from using equipment such as a micro conveyor belt or a small conveyor. Makeup and perfume require high degrees of precision and careful handling of small parts to prevent damage. Additionally, mini conveyor belts can be useful for assembly and packaging in this industry to maximize equipment usage.
Electronics Assembly
Electronics assembly requires complex manufacturing processes that must balance accuracy and efficiency across different types of products. For small, delicate electronics, miniature conveyor systems are ideally suited for handling and transferring parts while maintaining a high degree of accuracy throughout the production line.
Small assembly conveyor belt systems, as well as other compact systems, are beneficial for this application as they can be integrated with robotics, inspection equipment, and other processing machinery as needed.
Make the Most of Your Space With a Small or Mini Conveyor Belt System from Dorner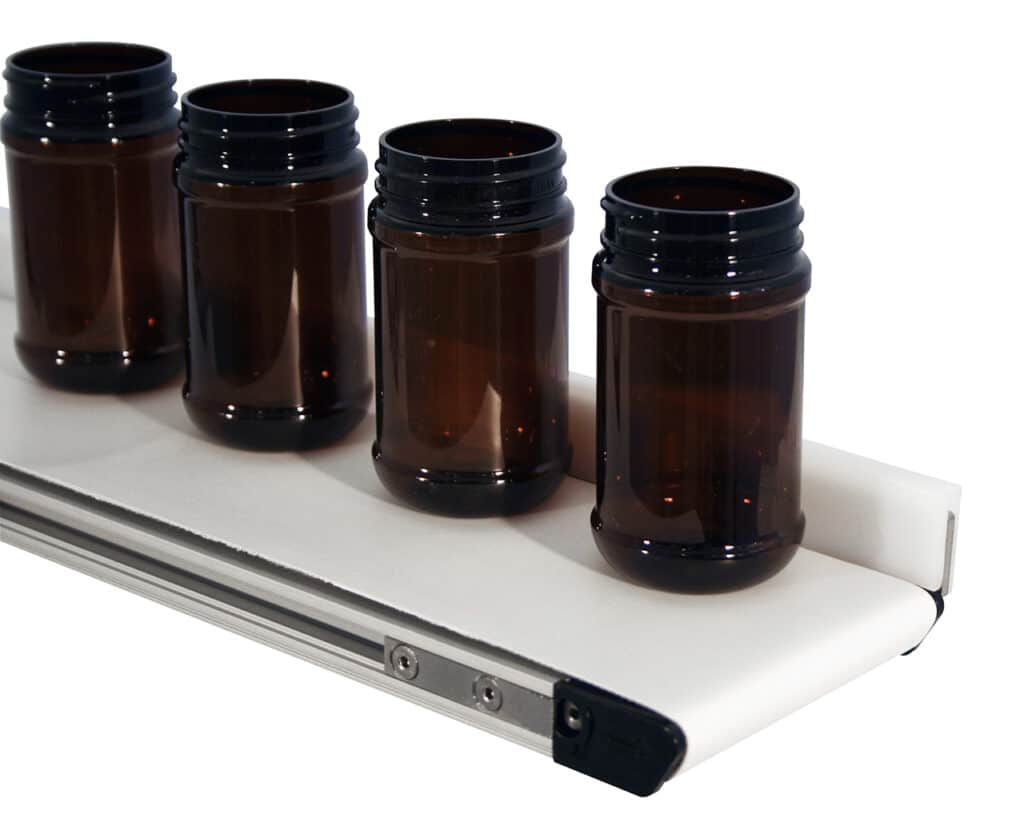 Equipment such as small belt conveyor systems or mini conveyor systems can become an integral part of your operations. You can increase throughput, productivity, and efficiency using these systems while still ensuring speed, precision, and accuracy across your processes.
If you are looking for ways to optimize your space with industry-leading equipment, please get in touch today, and we would be happy to work with you to develop a custom solution!